Coppell Theatre to perform re-imagined recreation of Carroll's "Jabberwocky"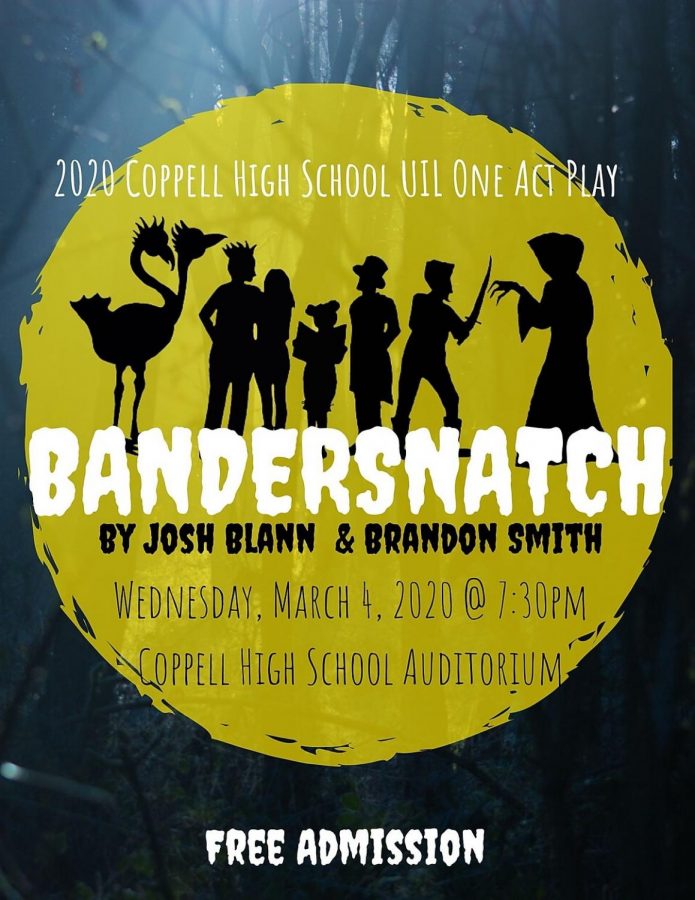 Tomorrow, an acclaimed piece of literature will come alive through Coppell High School Theatre's performance of a One Act Play "Bandersnatch".
The play, which is being performed in preparation for the students' University Interscholastic League (UIL) performance, starts at 7:30 p.m. in the CHS Auditorium and admission tickets are free.
The play is based on Lewis Carroll's "Jabberwocky", one of the most famous nonsense poems in English Literature. "Jabberwocky" was published in his 1871 novel Through the Looking Glass and was originally written to amuse Carroll's family. The poem follows the journey of a young boy who encounters the evil Jabberwock and ultimately kills it.
"We've taken the script and molded it to where my character is a child reading the story and it all comes back to it ending as a bedtime story," CHS junior Tiffany Mares who plays Tiny Cathy said. "I love how it all comes together, because it's so satisfying."
The re-imagined version of the play, which students have been practicing since January, explores the underworld of the Jabberwock, the Jub-Jub bird and the Bandersnatch to investigate what makes a person a monster or a hero.
"We are hoping people will enjoy the show because we put a twist on it, and it's really comedic," Mares said.
The students will be performing the play for their UIL competition on Thursday at 6:30 p.m. at Jack E. Singley Academy in Irving. 
About the Writer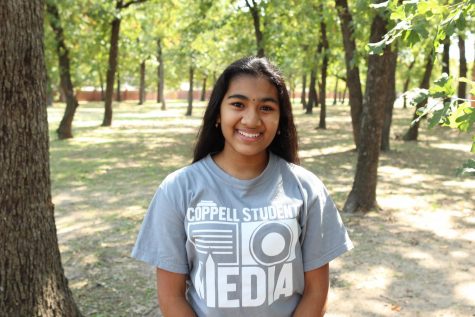 Avani Kashyap, Daily News/Assignment Editor
Avani Kashyap is a senior and the Daily News/Assignment Editor for The Sidekick. She loves animals and you can find her talking about her dog all day....