Three school records fall at Coppell Relays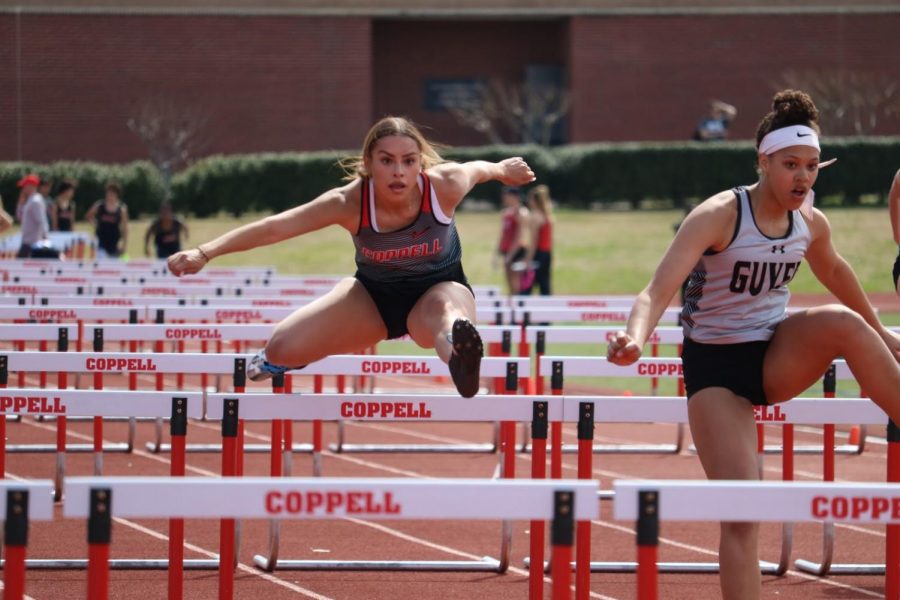 Rounding the turn towards the end of the boys 3,200-meter run, air rushes from the lungs of Coppell junior Evan Caswell. After crossing the finish line, he stumbles momentarily, then is crowded into line with the rest of his competitors to record his time, 19:17.07. 
Caswell set the first of three school records at the Coppell Relays on Saturday at Buddy Echols Field, the others being Coppell junior Morgan Colon in the 800-meter with a time of 2:15.43 and Coppell freshman Sky Schuller breaking her own pole vault record with a vault of 13'.
"I had to run back to pole vault to keep competing after another event and there was one girl left in," Schuller said. "We both cleared 12' and 12'6" and we were going to attempt 13'. I was able to get on my big pole because I had so much adrenaline and cleared 13' easily. It was so much fun and one of the best meets of my life."
Overall, Coppell girls placed second, with the boys coming in third.
Standouts in Coppell boys running events included, senior Skyler Corbaley taking first place in the 100-meter hurdles, Jackson Walker taking first place in the boys 800-meter, senior Samir Thota taking second place in the 100-meter and second place in the 200-meter. In other events, senior Zach Tucker placed third in discus and junior Gabe Sosa took second in pole vault.
"In the 110 hurdles, I won, but I could've done better," Corbaley said. "I stumbled over those last few hurdles, but I set a new personal record and I ranked seventh in state, so I'll take it."
On the Coppell girls running side, senior Lauren Kellett took first place in TJ, Schuller took first place in 100-meter hurdles and Colon took third with her school record in the 800-meter. In field events for the girls, Veronica Turner placed third in pole vault, with Schuller making her record breaking vault for first place.
In team relays, the girls placed third in the 4×100,  4×200 and 4×400, with the boys placing first, in the 4×400.
"I ran the 800-meter first, which is really my prime event," Coppell senior Jackson Walker. "I was close to my PR by about a second. Then I did the mile, my personal favorite race, then the 4×400, which I've never done before."
Next for Coppell is the The Colony Invitational on Thursday, then leading into the major distance event, DistanceFest on March 14 at Southlake Carroll. The next big meet Coppell is attending is the Texas Relays on March 27-28 at the University of Texas at Austin.
The unexpected win came from the boys taking first in the 4×400. Going into the event, the team consisting of seniors Tyler Felton, Corbaley, Walker and Thota weren't expecting much, all of them being injured or tired from previous events.
"I have a hurt knee, [Felton] had his foot destroyed and [Walker] just ran a mile" Corbaley said. "We didn't think we were going to finish, much less win but at the end everyone kicked it as hard as they could.. I just ignored the pain when it was my turn and ran through it, because my teammates were fighting just as hard as I was about to be."
Follow Anjali (@anjalikrishna_) and @SidekickSports on Twitter.
About the Contributors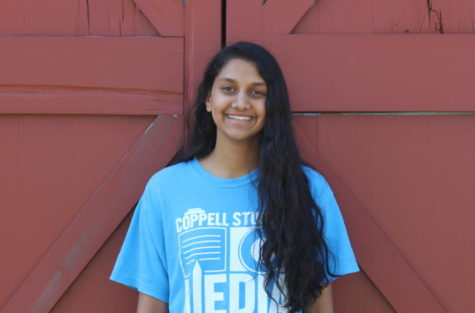 Anjali Krishna, Staff Writer
Anjali Krishna is a sophomore and a first-year staff writer on the Sidekick. In her free time, you can find her listening to music or reading. For questions...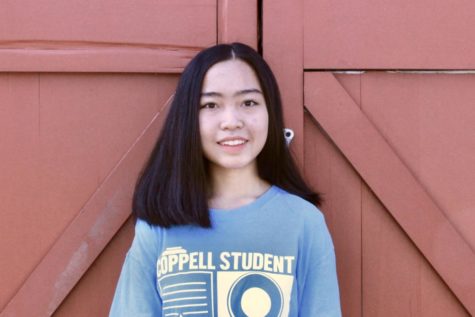 Tracy Tran, Staff Writer/Photographer
Tracy is a sophomore and a first-year writer on The Sidekick. She loves to travel, spend quality time with friends, take photos and try new foods. You...