Farmers no match on the pitch against Cowgirls
The Coppell girls soccer team jumped on top of Lewisville in the first half and did not look back in a 5-1 victory Friday night at Buddy Echols Field.
The Cowgirls started strong during the first half, with sophomore forward Michelle Pak scoring the first goal within four minutes. Senior defender Haley Roberson soon followed, scoring the second goal for Coppell. 
"I felt ecstatic scoring not only for myself, but for my team," Pak said. "In this game we had more control of the ball, which gave us an advantage against our opponents." 
The first half ended, with Farmers trailing the Cowgirls 2-0. 
During halftime, the Coppell Youth Soccer Association (CYSA) hosted a Youth Night. Young children played soccer at the court as part of the CYSA entertainment. 
The second half became more intense, with the Cowgirls maintaining a strong offense. Pak scored the third goal nine minutes into the second half. However, the Farmers managed to score one goal minutes later. 
But that didn't stop Pak from scoring the fourth goal for Coppell. 
"Our girls played well, I was proud of them for settling in and playing the way we need to," Coppell coach Ryan Dunlevy said. "This was definitely our match, I think most of the game looked very well offensively from our side."
The Cowgirls dominated the second half, with junior midfielder Maya Ozymy scoring the fifth and final goal for Coppell. The Farmers couldn't keep up with the Cowgirls' successful passes, ball control, and speed. 
This is their second win against Lewisville. 
The secret to their victory is treating the team like family. 
"The soccer program is definitely a family to me," Coppell center forward Alyssa Roemer said. "Not only do I enjoy spending so much time with them but the relationships formed and chemistry made in our team makes everyone compete for wins and each other," 
The Cowgirls practice everyday together, to maximize their abilities against opponents. 
"There is accountability and energy within this team that I have never been a part of, and it's so great to experience," Roemer said. "You always know another player will be there whenever you need, in and out of soccer, just like a real family."
The Cowgirls play Marcus in Flower Mound on Tuesday at 7:30 pm.  
Follow Nanette (@nanettepottoore) and @SidekickSports on Twitter 
About the Contributors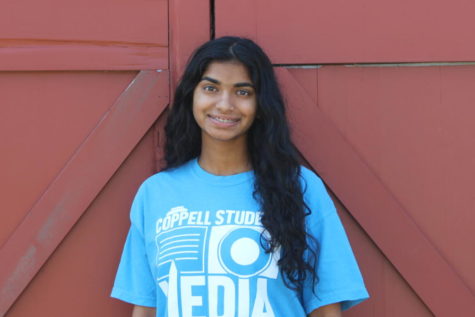 Nanette Pottoore, Staff Writer
Nanette is a senior and a first year staffer on The Sidekick. She enjoys listening to music, binge watching crime shows, and spending time with her friends...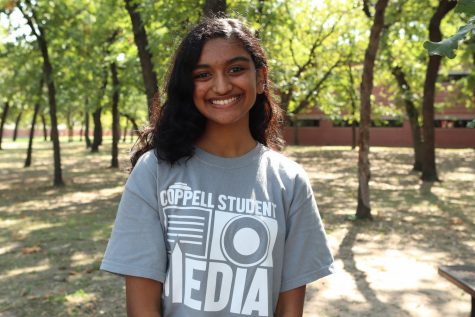 Sally Parampottil, Executive Editor-in-Chief
Sally is a senior and the Executive Editor-in-Chief on The Sidekick. While she's done just about everything possible on staff, she loves writing for sports...