Purely Rhythmic pushes boundaries of music, brings boldness to stage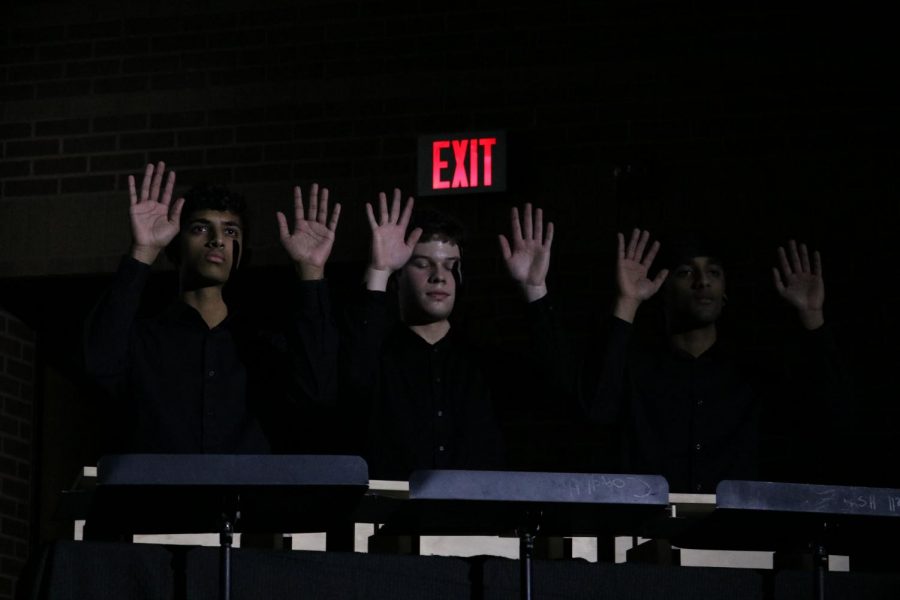 "The percussion section is the highlight of the band," Coppell High School sophomore Dawson Marold said on Friday. "Everyone knows that."
If it was not true before, it was proven true as a version of Disney's classic "Under The Sea" made the packed CHS Auditorium move to the music at last night's Purely Rhythmic percussion concert. 
Nate Smith, a two-time GRAMMY nominee and Clayton Stroup, the man responsible for arranging Smith's featured songs for an ensemble of CHS percussionists, played along to the melody on drum set and bass guitar, respectively. 
The keyboardists twirled as they played, other performers held shakers and maracas and danced in a conga line around the stage. When the final piece ended, deafening cheers greeted the spectacular performance.
Purely Rhythmic is an annual concert by the CHS Band percussionists to show the capabilities and versatility of all the CISD middle schools as well as the high school. Each year, CHS Band invites a professional percussionist to play alongside the rest of the performers.
This year, that percussionist was Smith. 
"Working with Nate Smith was really cool," CHS junior Joshua Ahn said. "Honestly there's no other word for it. We got to hear his story and we were really excited to bring our hard work on stage with him."
In addition to being nominated for a GRAMMY, Smith has been acclaimed by The New York Times, DownBeat magazine, actor-musician combo Chris Potter and has worked with well-known music groups such as Vulfpeck. 
Needless to say, Smith brought the funk to Coppell with his smooth playing and fearlessness at challenging the time signature with complicated rhythms on the drumset. Smith joined the performers for the last three songs: "Ace by Aces," "Skip Step," and "Under The Sea." 
During the early afternoon, Smith and the CHS percussionists held a clinic where the students could ask questions about what being an independent artist in the music industry is like. 
For the students, it was an opportunity unlike any other, and for Smith it was just as inspiring.
"I could not believe how prepared and together they were," Smith said. "It's clear they've been working very hard, and that kind of focus at this age is very rare. It's a testament to the people who teach here. If any of these kids wanted to stick with percussion after high school, they've got a very bright future."
The rest of the concert was just as incredible. 
Standard percussion instruments were used in different ways. For example, in the piece "Postlude #6", a vibraphone was played with a violin bow by holding down the pedal of the vibraphone and letting an ethereal echo ring out. During "Musique de Tables," sophomores Ashrith Anumala, Om Agrawal and senior Andres Lopez played a lengthy piece on a table, making sounds with the tips of their fingers, sides of their hands or their entire palm sliding against the instrument. The show even included a scene called "Living Room Music," where seniors Yuan Paulino, Mihir Ranjan, Vedin Barve and junior Rohin Joshi were having a study session and would transition into making beats with common living room objects or rhythmic repetition of words and phrases.
The concert spotlighted several seniors as well. Barve arranged a piece called "Danse Macabre" that was performed by other percussionists with no conductor in sight. Paulino was featured as a soloist in "Marimba Spiritual," where he played the marimba accompanied by juniors Yiwei Shen, Jessica Yang and Kaitlin Tan. The piece had a traditional Japanese sound with heavy use of a Japanese Taiko drum. 
Senior Anna Judd conducted her original ensemble piece "Flight," which was meant to represent the phases of a bird learning to fly. The performers of the piece used bird whistles to accurately represent this. 
"'Flight' was originally a piano piece that had been playing in my head for a long time before I actually wrote it," Judd said. "I've done a couple of pieces for the concert before. I introduced my piece this year to Mrs. Chernow and rehearsals for it started up in January."
Every year, the Purely Rhythmic concert surpasses expectations and leaves audiences desiring an encore. It gives the percussion students at Coppell middle schools a chance to perform in front of a live audience, but most importantly, it is the final hurrah for the CHS Band seniors.
Follow Camila Villarreal (@fliipthewriter) and @CHSCampusNews on Twitter.
About the Contributors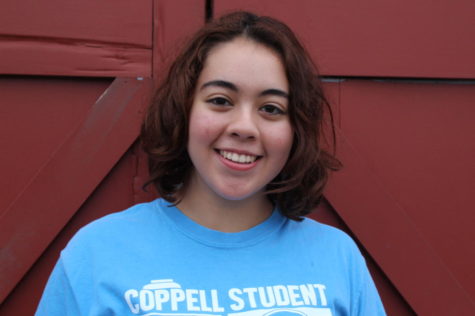 Camila Villarreal, Staff Writer
Camila Villarreal is a staff writer on the Sidekick Newspaper and the definition of an old soul. Mention Paul Anka or Men At Work and Camila will ramble...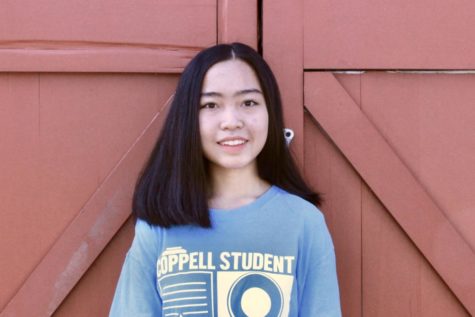 Tracy Tran, Staff Writer/Photographer
Tracy is a sophomore and a first-year writer on The Sidekick. She loves to travel, spend quality time with friends, take photos and try new foods. You...