CHS girls hitting stride in self-defense classes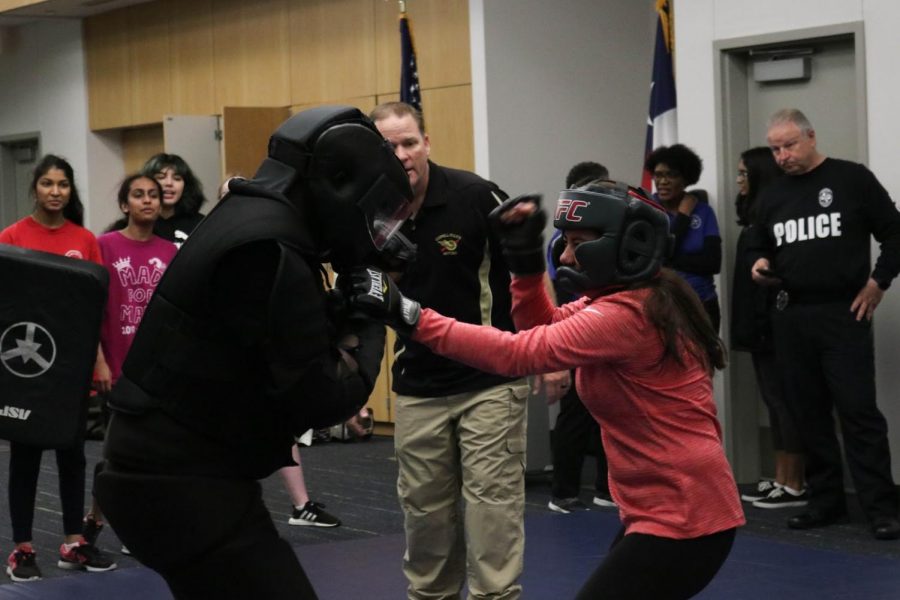 Donning her protective gear and with adrenaline buzzing, Coppell High School senior Akshara Ganesh faced off against a police officer in a fight that put all her skills to the test. 
"I felt like I could literally hear my heart beating. It was pounding in my ears so hard," Ganesh said. "I was just lashing out and trying to get away. That's all that was going through my head. I had never been in a fight before, but I was full on yelling and punching and kicking and I was just going for any part of his body I could get."
This 30-second mock fights were part of the final class in the self defense lessons offered annually to senior girls by the Coppell Police Department. In the fight, the girls apply everything they had learned over the course of six weeks in a practice fight against one of the police officers who had instructed the classes.
"I've seen the results [the lessons] have had in building the confidence and the level of preparedness of the girls going away to college," Coppell police officer and course instructor Joe Boyd said. "It's important they know there's things out there that can hurt them. A lot of times kids are just sheltered. They don't know what's going on out in the world, and this will [give] them a better foundation."
Although the instructors teach both physical and mental methods to fight against attackers, they teach that an actual fight is the last thing they want the girls to do. 
"The best course of action is if the girls can get out of physical confrontation altogether," Boyd said. "We don't even want them in a dangerous situation, and we teach them to stay aware of what's going on so they never find themselves in one."
Along with the instructors, volunteers also play a crucial role in coordinating the class. Not only do they spend time putting paperwork into accordance and doing other tasks such as holding the punching bags, they also provide support and encouragement for the girls throughout the course. 
"There is a reason, there is a purpose for this program. People have survived because of it," volunteer Jo Ann Hill said. "There have been women who took the classes decades ago who came back and shared with the police department how this class has helped them to survive an attack. And that goes to show just how important this program is."
Some of the volunteers take part in the program to help girls avoid fates they themselves were unable to.
"I was raped when I was in college. A gun was out to my head, and I went to the second crime scene," volunteer Grace Johnson said. "I come to these classes and I'm very serious about women learning how to defend themselves because in this class, you learn that you do not go to crime scene number two. I didn't know that when I was 17, but I do now. It's important young women have the tools to protect themselves from being hurt in that situation."
Although many senior girls took the lessons in preparation for when they would be leaving for college in a few months, the lessons have already taken an impact on the girls' daily lives.
"I feel like I'm way more aware now," Ganesh said. "My friends and I pay more attention to our surroundings and I don't wear headphones when I walk home from the bus stop anymore, just because now I know that being able to hear what's around you is important. Now, I'm not afraid to speak up or attract attention if someone's making me uncomfortable. I can be kind of introverted or afraid to say what I think, but this has made me more aware that [speaking up] is definitely something I should do if I feel like I'm threatened."
Current junior girls can take the class in January 2021.
"I would definitely recommend this class to [other senior girls]," Ganesh said. "It's really important you know what to do if you're put in a situation like that. Acting quickly and just doing something is super important, and if you've never encountered that kind of situation, you can be caught off guard. So just knowing you've had this experience in the back of your head can really help you if you ever find yourself in a real encounter."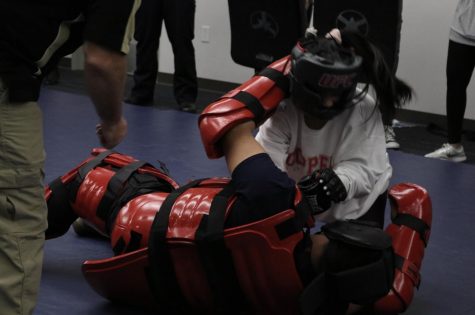 About the Contributors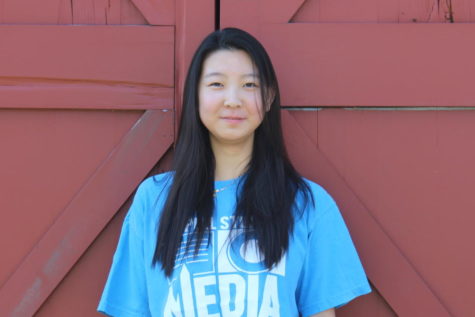 Joanne Kim, Staff Writer
Joanne is a sophomore and a first-year staff writer for The Sidekick. When not doing schoolwork or extracurriculars, she can likely be found reading, taking...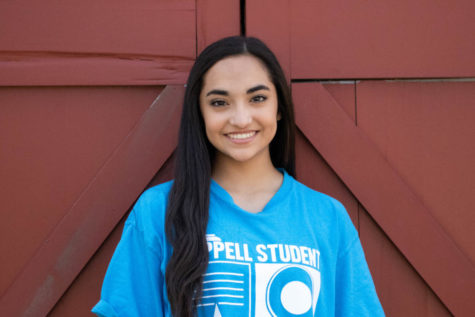 Camila Flores, Staff Photographer
Camila Flores is a junior and second-year staff photographer on The Sidekick. In her free time, she enjoys taking photos of friends and going to dance....