Scouting her way to state
Carrell pins down spot at championships
One day in P.E. at Coppell Middle School East, mats are pulled out for boys to practice wrestling. One girl, however, questions why she does not get the same opportunity. 
She continues asking until her eighth grade basketball coach finally suggests she get involved with the Coppell Stars Youth Wrestling Club. And, in her first year of high school wrestling, she has already made it to the state level.
This is the story of Coppell freshman Scout Carrell. 
After placing fifth and winning a challenge match in the UIL Class 6A Region II Championships, Carrell advanced to the 2020 UIL Girls State Championship on Feb. 21-22 at the Berry Center in Houston. Though she lost her two matches at state, qualifying is an impressive accomplishment on its own.
"It took a minute to settle in," Carrell said. "It was a good experience to get to know what was going on there. Even though I didn't do as well as I wish I would, I'm still glad I made it to state. It was a really good experience overall."
According to Carrell, the last 30 seconds of her challenge match at regionals, where she pinned her opponent, was her most memorable wrestling-related experience.
"The feeling after you win a match [is] the best feeling ever," Carrell said. "Every match is like a new start. If you have a bad match, just shake it off, forget about it and go into the next match with the same intensity as you did your very first time."
Outside of wrestling, Carrell is involved in Girl Scouts and enjoys drawing and being outdoors. She plans to stick with wrestling throughout high school. 
"Her best trait is her strong will," Scout's father John Carrell said. "She's very determined. Once she sets her mind to something, she follows through on it and puts in the hard work to get it done. She's matured into a young adult very quickly and taken on a lot of responsibility. We're always having to try to keep her from growing up too fast. She's very independent, a strong leader."
In addition to her parents, Scout looks up to Coppell senior captain Brooke Massaviol, who she sees as a role model — both as a wrestler and as a person.
"[Scout] really brightens [the team] up," Massaviol said. "She makes it a lot more fun to be at tournaments and stuff. It's really nice to see somebody so young on the team doing so well. It gives me a lot of hope for the team even after I graduate."
"
Every match is like a new start"
— Freshman Scout Carrell
Scout's plans for the future are uncertain, but she has her sights set on the United States Naval Academy. Women's wrestling is not offered there, but no matter what she decides, she retains the lessons the sport has taught her.
"One thing I've learned from wrestling is even if you don't like someone as a person, you always have to be there for them as a teammate," Scout said. "Be a good person. You never know what that person's going through, or when they'll need you the most. Always be nice to everyone."
Follow Anthony (@anthonycesario_) and @SidekickSports on Twitter.
About the Contributors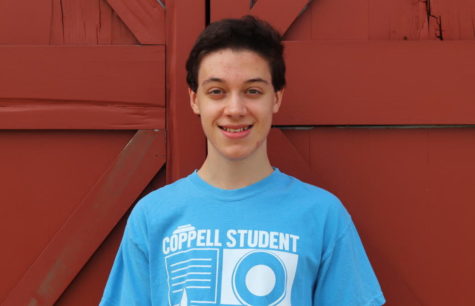 Anthony Cesario, Executive Editor-in-Chief
Anthony Cesario is a senior and the Editor-in-Chief of The Sidekick. When he isn't keeping up to date with all things music related, he enjoys exploring...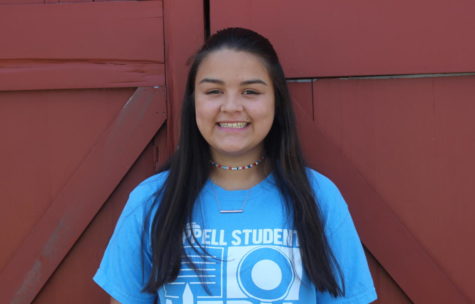 Ava Mora, Staff Photographer
Ava is a sophomore and first-year staff photographer on the Sidekick. She enjoys watching romantic comedy movies, playing the ukulele, and baking. She...