Passing the torch
Kelley named DECA district officer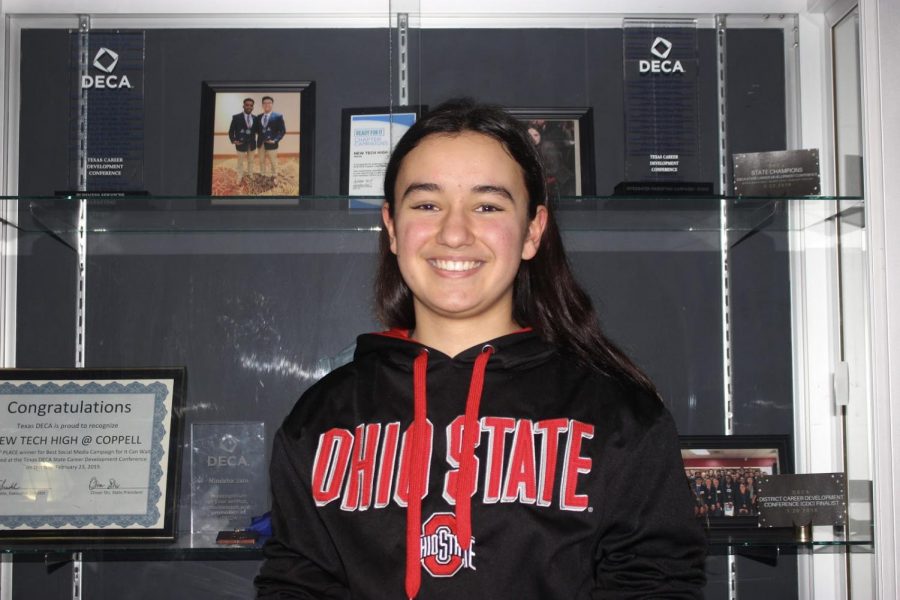 In 2018, it was New Tech High @ Coppell senior Sikyra Castle. In 2019, [email protected] senior Rishi Choudhary. Now, [email protected] junior Anekah Kelley, follows her predecessors as a DECA District 11 officer for 2020-21. 
Over the past few years, New Tech has established a legacy of leadership positions among DECA with more than 10 students leading in the district, state and international level – currently Castle serves as the state president and Choudhary as the District 11 vice-president of campaigns. 
The District 11 officer team consists of one president, one vice president of campaigns and one vice president of social media. 
The atmosphere at New Tech encourages presentation, which results in successful communicators and leaders. 
"The way we teach at New Tech really empowers the learner to sharpen their presentation skills and communication skills," New Tech DECA advisor Dr. Kristen Petrunin said. "The New Tech Model really focuses on building oral communication skills and developing [the learner's] work ethic."
Kelley started in DECA as a freshman, after being homeschooled for eighth grade and moving from Columbus, Ohio. Her experiences in DECA created friendships that encouraged her to run for the district position. 
Kelley is known as intelligent and experienced by her peers, critical characteristics for a DECA officer. 
"She's had so many experiences and so much exposure, it makes her very knowledgeable and articulate," Castle said. "It really helps to be prepared, and the background she has is going to help her."
In 2018, Kelley advanced to the International Career Development Conference (ICDC), a competition between state finalists across the world,  which started her extensive involvement in the organization.
"[ICDC] showed me the possibilities associated with being in the organization, and it really made me want to give back," Kelley said. "I thought the best way to do that was by becoming a district officer."
Inspired by her peers, Kelley ran for office to make a change in District 11.
"Both [Choudary] and [Castle] go to my school which has shown me what it is like to be an officer and lead in DECA," Kelley said. 
The process entailed an application, interview by the current officer team and speech in front of all District 11 members. 
According to Petrunin, Kelley's authenticity and early success will serve as an example for the district. 
"She has this kindness about her that others can relate to," Petrunin said. "As a freshman, she got all the way to internationals, which is not very common. She is an inspiration for younger DECA members to see that they can accomplish these things."
As District 11 president, Kelley is in charge of maintaining the 2021 competition, organizing a community service project and positively representing the DECA brand. This upcoming year, Kelley hopes to make DECA competition resources more accessible for  members and create more organization in the program. 
"The way [the material]  is formatted does a disservice to new members because [currently the] competition requires experience in business," Kelley said. "Clarifying the process would increase our chances of success as a district and would make DECA more enjoyable to newer members."
 Kelley's experiences will likely add unique ideas to the officer team and District 11.
"[Kelley] definitely has the mentality and work ethic to be successful as president," Castle said. "She's going to bring a new perspective and different ideas because she is very knowledgeable about different topics."
Follow Anvitha Reddy (@anvithareddytx) and @CHSCampusNews on Twitter.
About the Contributors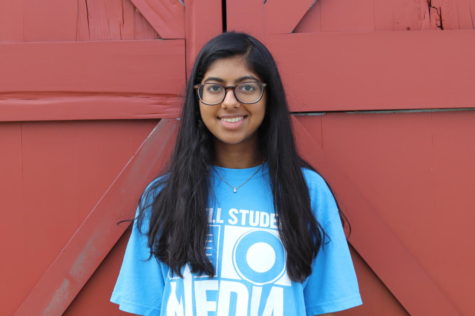 Anvitha Reddy, Staff Writer
Anvitha Reddy is a sophomore and first-year staff writer for The Sidekick. When she's not at school, she's most likely watching Netflix or keeping up with...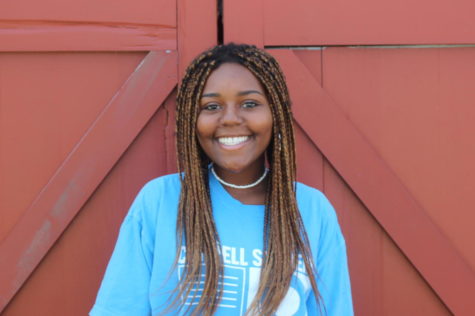 Neveah Jones, Staff Photographer
Neveah Jones is a junior and second-year staff photographer. Neveah is involved in Student Council and National Honors Society.