Defining a sport
February 21, 2020
Mainstream sports – football, basketball, baseball, soccer – are all common in that they are athletic competitions. The results of said competitions are due to the athleticism of the participants. 
In hearing this, it should be clear that these are the defining traits of a sport; however, an alarming number of activities are labeled as something they are not while true athletic competitions are thrown to the side. 
In this three-part story, The Sidekick sophomore staff writer Angela Yuan, senior executive copy and design editor Nick Pranske and junior executive sports editor Sally Parampottil explore three activities often classified or debated as being a sport or not: marching band, chess and dance.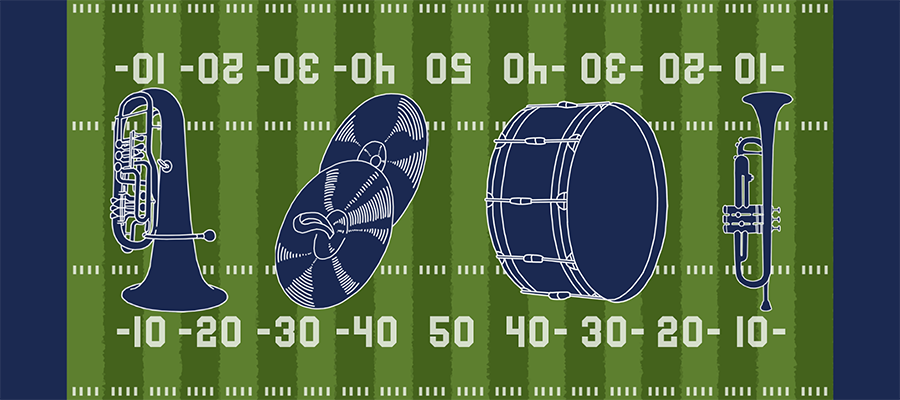 Competitive, athletic nature of marching falling under sport definition
A marcher runs exactly in time, heart racing from adrenaline, arms burning from the weight of the horn, sweat running under multiple layers of uniform, lungs emptying on the musical impact. 
The marcher's athleticism is part of a competition entertaining a full stadium. This makes marching band, by definition, a sport.
There is no doubt the activity is athletic. At Coppell High School, band students receive 0.5 physical education credits during the fall semester, and for good reason. 
Every summer, students rehearse in scorching heat for hours on end, and marching a full, eight to nine minute show is no small feat. Marching is much more difficult than simply walking. It requires technique, precision and posture, all while holding still an instrument weighing up to 40 pounds. 
Visuals alone are physically challenging, but a large part of what makes marching band so difficult is playing at the same time. 
Turn on any sports channel to see athletes panting, taking in as much air as possible, as the body uses oxygen for energy. Marching band members cannot do the same and must have consistent airflow to play their instrument, depriving them the same amount of energy other athletes have available to them. 
"You're moving around while trying to keep your air still, which is a challenge by itself," CHS associate director of bands Adrian Caswell said. "The amount of air you have to use is constant, and you never really get to take a break."
In addition to marching and playing, marching band has other visual effects, including lunging and jazz running, which require specific techniques that make them nothing like day-to-day physicalities. 
Furthermore, marching bands include color guards, performers who spin flags, rifles and sabers to add to the show's visual aspect.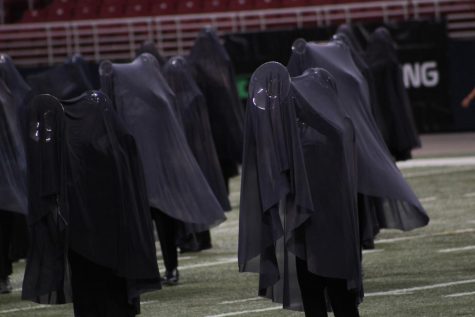 "A lot of [guard] members [toss rifles] six rotations in the air," CHS color guard member Anusha Kakileti said. "It takes a lot of strength and understanding of the push-lift motion [of tossing props]. You have to be able to focus on where the wind is coming from and what you have to do to [account for its effect on props]."
Guard members are especially susceptible to sports injuries, which range from bruises to wrist pain.
Even more athletic than marching band is drum corps, professional marching ensembles of about 150 members.
Where marching bands have woodwind instruments, drum corps wind sections are all brass. Maintaining correct posture while holding brass instruments up at an angle is especially challenging. 
Drum corps make up for a lack of members with their shows – drum corps shows are generally longer and more difficult than marching band shows. An ESPN feature monitored the heart rate of a quads drums player, who had a heart rate comparable to that of a marathon runner.
Drum corps in the United States and Canada participate in Drum Corps International (DCI) competitions. The competitive nature of drum corps aligns with the dictionary definition of the word sport.
A common counterargument against marching band as a sport is it is not inherently competitive, as it does not necessarily involve competition. 
However, Bands of America (BOA), which hosts high school marching contests; Winter Guard International (WGI), which hosts indoor color guard contests; and DCI share similarities with professional sports leagues. 
Like professional sports league games, competitions are hosted in sports arenas and broadcasted on sports networks, while garnering large live crowds through ticket sales. Marching shows are scored, and ensembles are divided into classes based on size and other factors.
Another counterargument states marching band is too artistic to be a sport. Art and sports have many intersections, and many other competitive, athletic artistic activities, such as gymnastics or ice skating, are considered sports. Marching shows tell a story, but they also compete for victory.
"There's just so many facets that go into the same thing. It's cool to be putting it all together," Caswell said.
Follow Angela (@anglealey) and @SidekickSports on Twitter.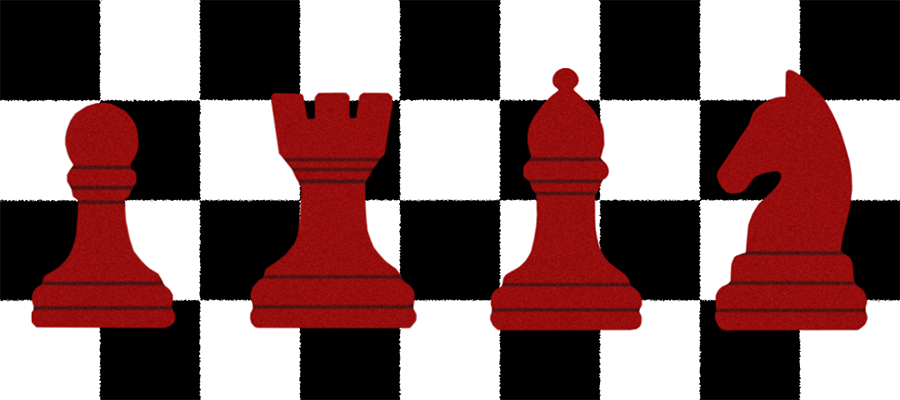 Don't be a bad sport because chess isn't one
Walking onto Buddy Echols Field throughout the school day, there are myriad athletic practices taking up the artificial playing surface. The cross country team before school, football during one period, soccer during another. Track and field after school and chess right after that.
OK, one of these is not like the other.
Chess's origin can be traced back to India in the sixth century A.D., known as Chaturanga, as a game played between two players. No situps, pushups or running involved, just a friendly competition between two intellectual counterparts.
Call me a man of tradition, but I stand by that. Chess is not a sport.
Saying it is not a sport, however, is not undermining it in any way. Chess is a ridiculously complex game that takes a high level of skill and strategy to play and even more to be good. It is baffling how some grandmasters do what they do.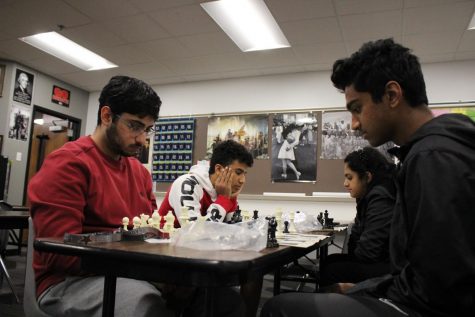 What they do, however, is not the same as a football, soccer or baseball player. It does not equate to tennis or hockey. It is its own entity. Chess players simply do not undergo the same physical exertion that is seen every day in sports.
"From my standpoint, the question is, 'Is there physical exertion?" Coppell ISD Athletic Director Kit Pehl said. 
Pehl also argues chess has attributes of a sport, without being a sport in and of itself. For example, the level of competition in chess equates to that of sports, but chess itself is not included in that list.
With the same logic, many people differentiate a game from a sport with the level of competition. For example, under this logic, chess is a game until put into the context of a tournament.
"Everything is a game," said senior Shivam Sood, co-president of the Coppell chess team. "But whenever you have tournaments and play with other people, it's considered a sport."
However, it is more reasonable to define a sport based on the intrinsic components of the activity, rather than the level on which it is played.
No matter the number of matches played or the tournament winnings one can earn, chess simply does not have the same physical toll a sport has on a person. It is one of the most impressive and complex games on the planet, but it will never be a sport.
Follow Nicholas (@Nick_Pranske8) and @SidekickSports on Twitter.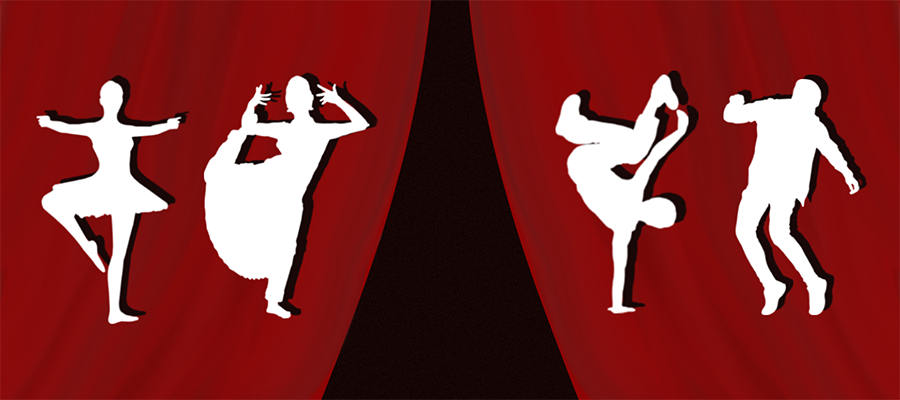 Purpose distinguishing dance from purely performing art to sport
Through six years of dance, I never considered myself an athlete for it. 
It was not that dance did not require a lot of athleticism or that I believed dance was never a sport at all. It was due to the fact the dance I did, the classical Indian style of Bharatanatyam, was never done in a competitive form. 
It was purely performative. 
The moment dance is used in a competitive form, such as drill team, it becomes a sport. Other than that, it remains a fine art. The classification from one to the other is solely dependent on the intent of the performance.
"It requires the skill and passion that a sport does in order to perform," Coppell High School sophomore Luisa Conteras said. "You need to be physically stable to do all the pirouettes and stuff that you need to do." 
Conteras, who used to dance competitively but now only dances through the CHS class Dance I, conditions just as athletes for other sports would. In addition to her class, she practices and choreographs on her own, as well as further stretching and working out to strengthen her body. 
So it is not a matter of whether or not dance is athletic. 
Whether or not the performance is meant to meet a challenge is what varies from dance to dance.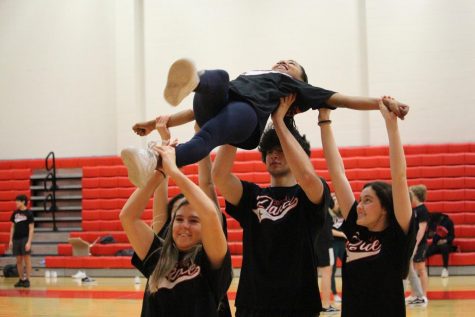 "Competitive, you're competing; performative is more expressing your feelings and showing how you feel about a topic," Conteras said. "Modern dance is a performance dance but in the world right now, hip-hop is more competitive. You see all the different types of people have different types of movements, different types of doing a certain thing, so I'll say that's more of a competitive thing – doing 'what she's doing' or doing better at it."
Throughout history, dance has been used for different purposes. Bharatanatyam was formed through the Hindu religion in South India. The ballet was created to perform theatrical pieces in Europe. Tap dance was a combination of multiple ethnic dances that eventually became popularly used in dance competitions in the 1800s. 
Dance, no matter the type, always holds an artistic value to it. 
"It is an art because it has that special, aesthetic, beautiful component," CHS senior Juan Bahamon said. "It's mostly focused on expressing ourselves and showing the beauty on our bodies and expressing what we feel inside and sharing all that love and feelings in the world. It has to have that artistic part." 
Bahamon dances for the competitive team Impact N Change for Diamond City Studios. Despite what some may say about how being a fine art prevents dance from being classified as a sport, he believes the sports and fine art categories are not mutually exclusive. 
"From my perspective, it has something from sports and also has an artistic space," Bahamon said. "Since it's involving our bodies, it is like a sport in that view because you are training your body and it has to be prepared for a very specific movement and very specific activity. You're actually training your body and for me, that part makes it a sport. Also because you are competing with other teams with other people, it may be a sport from that perspective."
While the definition of a sport may be debated, it cannot be debated that dance meets the athletic requirement and, very often, finds the determining competitive component. 
Follow Sally (@sparampottil) and @SidekickSports on Twitter.