Behind the scenes with the backbone of production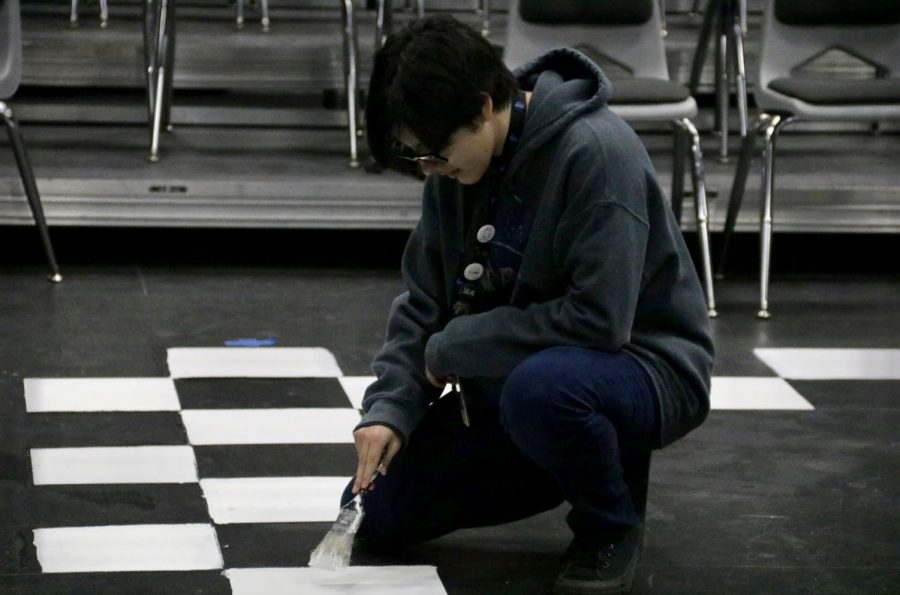 Walking into the black box, your senses are immediately aware of the smell of paint and the sound of bustling people at work. 
"I'm currently working on painting the checkerboard floor which represents how the characters are playing a game with someone's life," Coppell High School theater director Karen Ruth said.
The production of "12 Angry Jurors" premieres in the CHS Black Box Theatre tomorrow. Today, the tech crew, cast and directors are competing final touch ups for the set and production.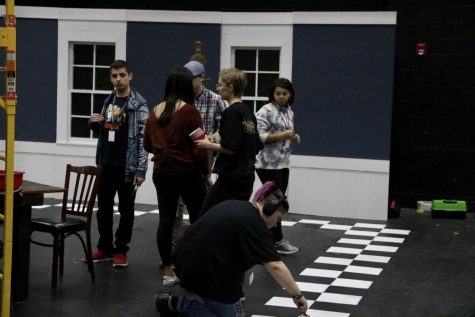 There is a rush of energy from how anxious and excited everyone is that fills the room. 
According to New Tech sophomore theator student Brendan Raley, the show is realistic so without the bits and pieces that go into the show, it would alter the energy. The ambiance is what allows the audience to feel the realistic aspect of the show.
"The play would be great if we did it in the hall, but the finishing touches is the bow on top of a present that ties everything together," Ruth said.
The show takes a look at realistic aspects such as racism with the accused being a inner city black boy, the topical issue of the death penalty and insight to jury duty and making tough decisions.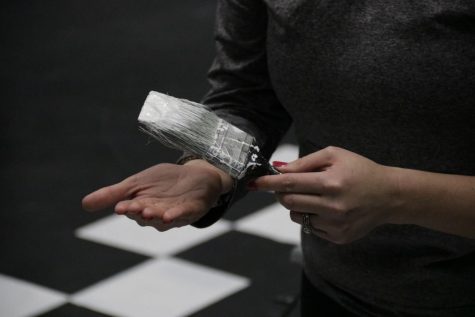 "I want people to leave the show with a broader mind to think about our country and the people around them differently," Raley said.
Theater is like a community where they can come together and share their passion 
"It's my passion and I love bringing it to others," Ruth said. "The behind the scenes is the backbone of the whole show. From lighting to sound to direction. The show would just be a shell without the little things that go into the show."
About the Contributors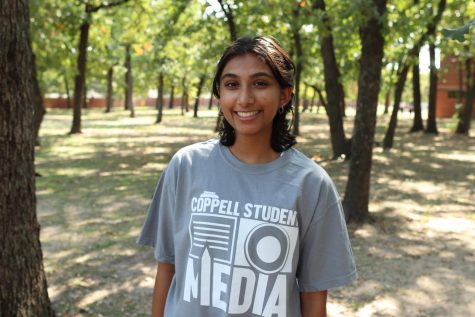 Sapna Amin, Staff Writer
Sapna Amin is a junior and first-year staff writer for The Sidekick. In her free time she enjoys spending time wit her friends, reading and drawing. You...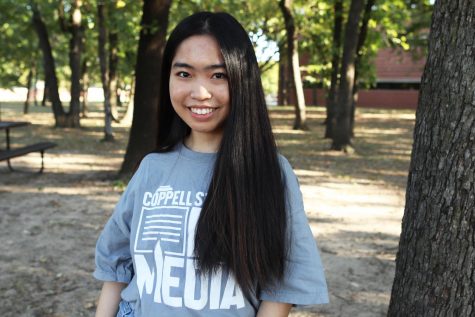 Tracy Tran, Photo Assignment Editor
Tracy is a junior and the Photo Assignment Editor for The Sidekick. She loves to spend quality time with friends, try new foods and volunteer. You can...