Vaughn leaving CISD to pursue new opportunity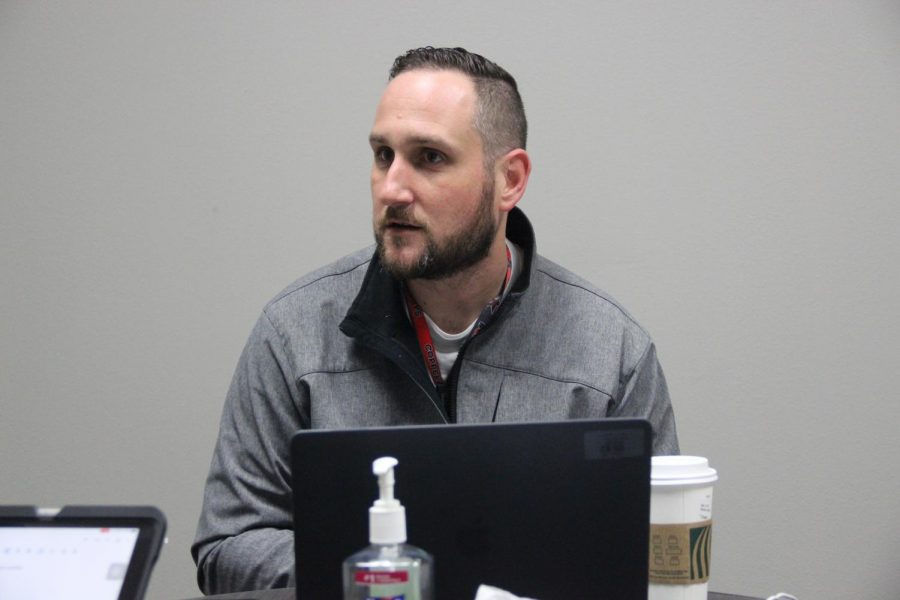 Today, assistant principal Chase Vaughn is saying goodbye to Coppell High School.
Vaughn has worked at Coppell High School and at the 9th Grade Campus as an assistant principal for the past two years. He also previously worked at Coppell Middle School North in 2008 and Coppell High School in 2010 as a social studies teacher and a coach, then left to work at three other districts before returning. 
However, he is making a career change.
Vaughn will be leaving to work at GL Education, a global provider of educational assessments. The assessments the company creates are used to measure children's ability, track their progress, and to diagnose underlying factors affecting learning. According to Vaughn, the company works with different teachers and school districts to design lessons and programs that are interactive and engaging, and also align with state standards, Texas Essential Knowledge and Skills (TEKS). 
"I love public education. I love education in general, and I'm still in that field, and I don't plan to leave the education field," Vaughn said. "I think part of what makes people great professionals is the ability to be flexible. The ability to change when the situation calls for it. So do I think I'm going to be in my new role for the next 20 years? Probably not. But I do know I love education, I do know I love people, and I'm going to be flexible to opportunities that help me work within that space." 
Vaughn said he was not actively searching for a new career opportunity, but he thinks it is important to always be open to new possibilities.
"I always tell my students and coworkers, you want to be loyal to your company and who you work for by working your tail off every single day, but you also have to have your eyes open, and sometimes opportunities kind of just fall into your lap," Vaughn said. "And ultimately, this opportunity fell into my lap and just kind of worked out.."
His coworkers, although sad that he is leaving, are also excited for the opportunities this change will bring him.
"I initially was very upset, just because he's a huge asset to our team, so we felt like it would be a huge hit for our campus because we all work pretty well together and because he's very knowledgeable when it comes to [special education] and [section] 504," assistant principal Aylor Rix said. "We were definitely sad for him going in the beginning, but at the same time super excited for him and for the opportunity that he has."
Members of the administration team coordinated a nacho bar at lunch today in commemoration of his last day. 
"It's always difficult to leave," Vaughn said. "What's funny is when you work in an environment like a public school, you develop strong relationships with kids, obviously, but also the adults that you see every day. What I end up missing the most and what matters to me is just the daily interactions and the funny little jokes that only happen when you're here."
Follow Joanne (@joannekkim) and @CHSCampusNews on Twitter.
About the Contributors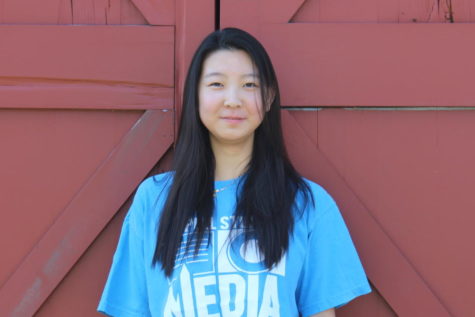 Joanne Kim, Staff Writer
Joanne is a sophomore and a first-year staff writer for The Sidekick. When not doing schoolwork or extracurriculars, she can likely be found reading, taking...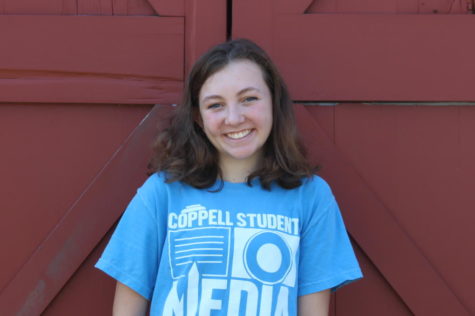 Blanche Harris, Staff Photographer
Blanche Harris is a junior and a first year staff photographer. In school, she enjoys singing in A Capella, and dancing in Respira, the show choir. Outside...