Basketball crushes Cardinals in another district win
It was a minute and 45 seconds before either team scored last night. A series of turnovers and missed shots made for a bleak beginning. But once it started, it was intense.
Coppell boys basketball defeated Irving MacArthur, 69-58, for its fifth District 6-6A win.
After the first two minutes, the Cowboys took an early lead. By the end of the first, they were up, 16-8. This was due, in part, to aggressive defense by sophomore guards Ryan Agarwal and Anthony Black. Both being tall with long wingspans, Agarwal and Black were often able to tip passes, steal off the dribble and get offensive rebounds.
"We're a pretty lengthy team, so we just try to play aggressively," Agarwal said. "Not only on the ball, but off the ball too. We try to deflect passes and get on the transition fast."
In the second quarter, the Cardinals adjusted to the pace set by Coppell and made a short comeback, tying the score with fewer than four minutes left in the half. By halftime, Coppell's lead was down to 28-27.
"They're a good offensive team and we knew we had to pressure them," Coppell coach Clint Schnell said. "We really hyped that up the last few days. We wanted to pressure them and get them to make bad decisions and we did that well."
While the strategy of speeding up MacArthur worked to an extent, it also forced the Cowboys to make unnecessary turnovers throughout. A few wild drives into the lane made timeouts and breaks useful to the Cowboys in order to stop and calm down. Regardless, they kept up the pace.
Coppell fell behind a few times in the third quarter. MacArthur's 3-point shooting, especially from guards junior Devion Daily and senior Phil Ross, earned them up to a six-point lead. However, on a stretch that included a dunk by Agarwal and two jumpshots from senior guard Adam Moussa, Coppell earned back the lead. By the end of the quarter, Coppell was up, 47-43.
In the fourth quarter, the speed of the game continued to be fast, but Coppell pulled away behind its aggressive defense. The Cowboys shooters knocked down their shots on their way to victory.
The Cowboys play again away at Hebron on Friday at 8 p.m.
Follow Nicholas (@Nick_Pranske8) and @SidekickSports on Twitter. 
About the Contributors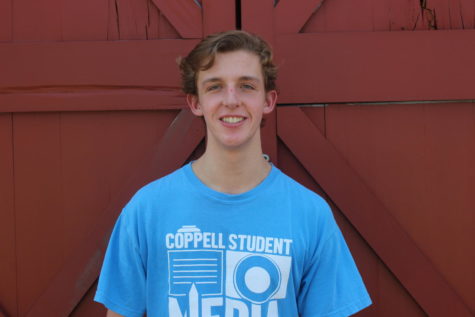 Nicholas Pranske, Executive Copy and Design Editor
Nicholas is a senior and in his third year on The Sidekick staff. He enjoys reading the encyclopedia cover to cover and polishing shoes. You can often...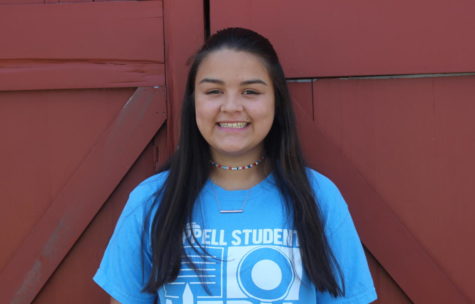 Ava Mora, Staff Photographer
Ava is a sophomore and first-year staff photographer on the Sidekick. She enjoys watching romantic comedy movies, playing the ukulele, and baking. She...