Gomez's 'Rare' fails to live up to title
One would think that Selena Gomez, having gone through publicized breakups with high-profile ex-boyfriends Justin Bieber and The Weeknd, dealt with ongoing health struggles including lupus and depression and tackled important issues such as suicide and immigration as an executive producer on the Netflix series 13 Reasons Why and Living Undocumented, would have a lot to say on her first album in five years.
Unfortunately, one would be wrong.
Rare is, at best, a decent pop album, but it crumbles under the weight of its self-imposed expectations. Branded as "the most honest music [Gomez has] ever made" and described by close friend Taylor Swift as "the first time [Swift has] heard her truly channel the details of her emotional experience", Rare only tangentially addresses Gomez's life and does not live up to its potential. It makes me wonder if we even listened to the same album.
Many of the themes explored on Rare are nothing new, nothing unique to Gomez's experiences. She talks about drifting apart from a lover on "People You Know", a shady boyfriend on "Kinda Crazy" and romantic chemistry on the incredibly grating "Crowded Room" (with 6LACK), but the lyrics are vague and impersonal. This could be forgiven if the songs themselves were interesting and memorable in any way.
They are not. 
Rare is Gomez's most cohesive album to date, to a fault. Many of the songs blend together, especially those that lack any sort of lyrical identity. As a result, the album shines most when it breaks the formula. 
The crisp midtempo anthem "Cut You Off" and the hopeful, electronic album closer "A Sweeter Place" (featuring Kid Cudi), for example, are highlights, as are the off-kilter, '60s-style "Ring" and the breezy title track. They still leave something to be desired lyrically, but since Gomez is neither the strongest vocalist nor songwriter, these production choices and melodies that make the most of her limited range are incredibly beneficial.
"
In two months, you replaced us like it was easy / Made me think I deserved it in the thick of healing"
— Lose You To Love Me
One of the few instances where Gomez provides a clear glimpse into her personal life is on "Let Me Get Me", a fast-paced track about "dance floor therapy". "No self-sabotage, no letting my thoughts run," she asserts over a hypnotic beat. "Me and this spiral are done." Combined with its infectious melody, "Let Me Get Me" is a welcome change of pace.
Yet Rare's centerpiece remains its lead single, the simple yet cathartic ballad "Lose You To Love Me". Here, Gomez's voice swells purposefully over pianos and violins before it is joined by a beautiful layered choir in the chorus. No other song on Rare comes close to its emotional resonance or impact.
Rare is a frustrating listening experience. It has considerable replay value, but most songs lack the personality and substance I hoped for. I have always rooted for Gomez — she was my first favorite pop star and I practically grew up on "Wizards of Waverly Place" — but Rare feels like a stagnation, and at times, devolution, in her discography. Gomez calls this album her "diary from the past few years", but to me, it is simply a collection of entries with broken promises.
Follow Anthony (@anthonycesario_) and @CHSCampusNews on Twitter.
About the Contributors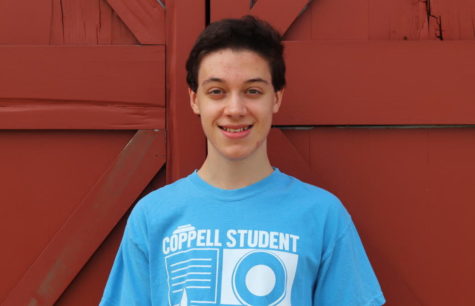 Anthony Cesario, Executive Editor-in-Chief
Anthony Cesario is a senior and the Editor-in-Chief of The Sidekick. When he isn't keeping up to date with all things music related, he enjoys exploring...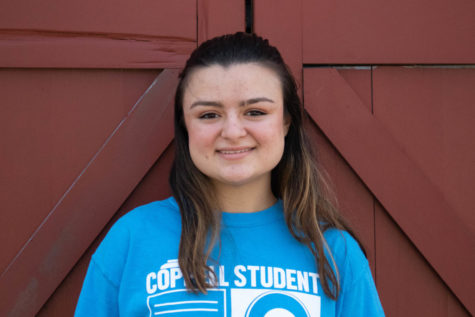 Bella Mora, Staff Designer
Bella Mora is a senior and third year graphic designer on The Sidekick. In her free, time she enjoys listening to music, watching movies and drawing. Outside...