Cowgirls sweep Tigers in 60-20 win
In its fifth District 6-6A game of the season, the Coppell girls basketball team defeated Irving, 60-20, on Saturday at the CHS Arena.
The Cowgirls were originally scheduled to face the Tigers on Friday night but severe thunderstorms moved the game to Saturday.
"Our routine got thrown off pretty significantly with the games getting canceled last night and rescheduled to this morning," Coppell coach Ryan Murphy said. "We had a couple of players that were already planning on being out of town so they weren't with us. So there were a million excuses for us to not play well, but the team was locked, engaged and had good energy. They came out with a plan and they executed it really well."
The Cowgirls improve to 2-3 in district play and remain third to last place in District 6-6A. Irving falls to 0-5.
Coppell took the lead early and had the scoreboard at 10-2 just four minutes in. The Cowgirls continued to build up their score by creating turnovers that translated to points and good passing plays-, displaying their chemistry. By the end of the first half, Coppell led, 25-6.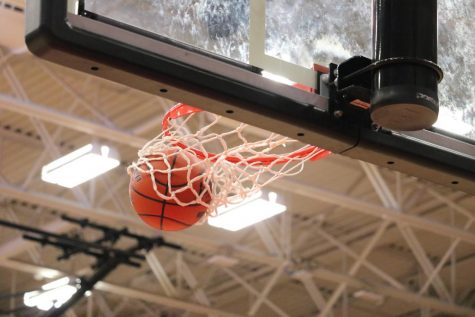 The Tigers also created several fast beaks, but failed to finish with a basket. That, coupled with impenetrable defense by Coppell inside the three-point line, restricted the Tigers from scoring off most of their plays.
The first few minutes of the third quarter saw Irving score six points and slowly close the gap. However, Coppell responded with a barrage of 20 more points, leaving the score at 45-13 at the end of the third quarter. The fourth quarter unfolded similarly as its preceding quarters, with Coppell scoring 15 more points while Irving scored 7 points. 
The game saw some great individual performances as well from CHS senior guard Chloe Hassman and CHS freshman gaurd Allyssa Potter, who scored three three-pointers in the third quarter. Both players finished with 11 points.
"Chloe has been our strongest offensive threat for most of the second half of the season," Murphy said. "I thought she did a really good job. Potter, who was playing her first varsity game, she also did a really good job coming out and hitting a few threes… All of them did a really good job."
Now, the Cowgirls are preparing to play an away game against district leaders Flower Mound on Tuesday at 6:30 p.m.
Follow Akif (@akifabidi) and @SidekickSports on Twitter.