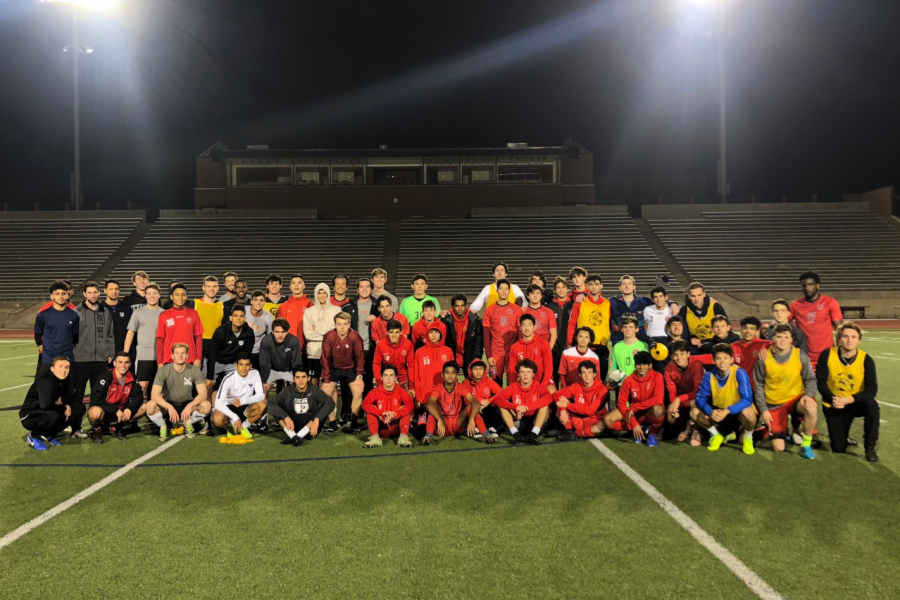 Photo courtesy Coppell boys soccer
Boys Soccer
The relatively young Coppell boys soccer team had an opportunity to gain up valuable experience over the winter break as it played various strong opponents.
Following its alumni match on Jan 20, the team had a busy schedule during the second week of the break. The Cowboys played Southlake Carroll, a District 5-6A team, on Dec. 31 and tied, 0-0. Southlake Carroll is known to be one of the top competitors in its district but fell, 2-0, to Hebron in last year's Class 6A regional playoffs. 
Coppell also hosted several North Texas Elite (NTX) Showcase matches at Buddy Echols Field. The NTX Showcase is one of the most premier high school boys soccer winter tournaments in the nation and sees teams nationwide travel to Coppell to compete. 
Coppell played three matches from Jan. 2-4, winning its first match against Smithson Valley, 2-1, but then losing, 5-2, to powerhouse Arlington Sam Houston. The Cowboys had to defeat Bellarmine, Calif. to stay in the run, however, they fell, 2-1, in a tense match that extended into overtime.
"The matches we played over the break really helped us solidify our formations and positions for this upcoming district season," Coppell senior midfielder Nathan Hernandez said. "We have high hopes for this season, so this break was a good feeler for us and made us more comfortable with our new squad. Hopefully, we will be able to polish up our game some more before the district season starts."
Follow Akif (@akifabidi) and @SidekickSports on Twitter.