Girls soccer changing up combinations in preseason scrimmage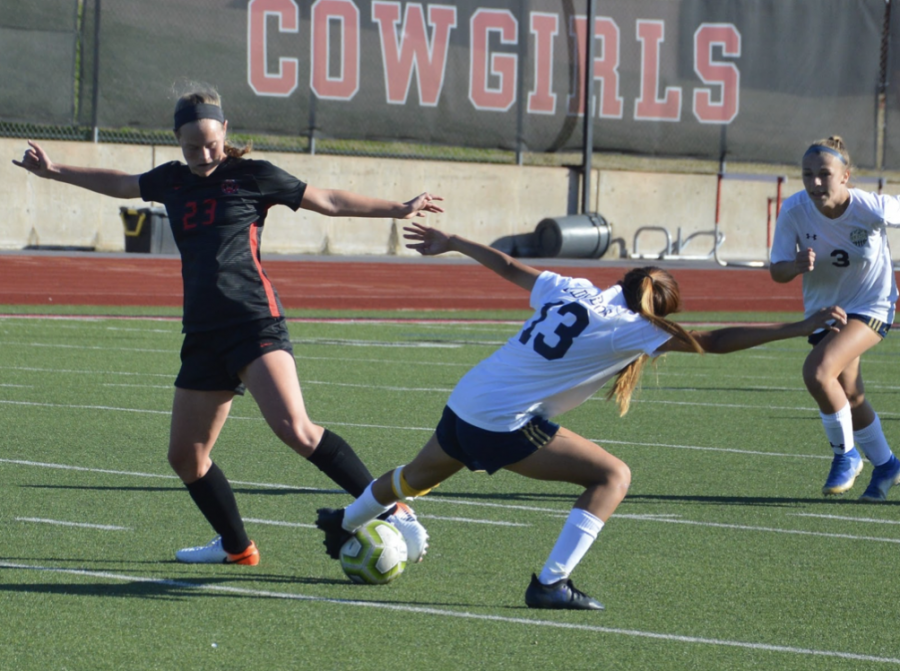 The Coppell girls soccer team scrimmaged Little Elm on Saturday at Buddy Echols Field and tied 1-1. This scrimmage falls in preseason, so the team is trying out new combinations and techniques.
Earlier on Saturday, the team had played a scrimmage at 11 a.m against Belton, which it won, 2-0. 
Sophomore forward Michelle Pak scored the Cowgirls only goal from the 8-yard line with 11 minutes remaining in the half. 
In the same half, Little Elm scored its first goal, tying it up, 1-1. 
"We were all playing lethargically just because we're not really used to playing two games in a row," Coppell senior forward Alyssa Roemer said. "So, after the second game it was getting hot."
Senior Lauren Kellett played goalkeeper in the first half and junior Zoe Goodale played the second.
"Team as a whole could've done better because it was the second game, but we pushed through hard," Coppell junior defender Chloe Phan said. 
In the second half, the two teams continued relentlessly passing around the ball, trying out new combinations and kicks to implement later in the season when it begins. 
"[Trying out new combinations] was good for me, I didn't change [my] position, but it's preseason right now, so everything's not put in place and it's hard for everyone to adjust," Phan said. 
Little Elm changed up positions on the field also.
"[Our coach] was subbing for a bunch of people so that he could try and get new positions for [them]. Because it's preseason we're trying to figure out who goes where," Little Elm junior central defender Anna Palasciano said.
New underclassman players on the Coppell team and upperclassmen who have been playing together for many years are adjusting to working together as a unified team. 
"We definitely could've done better, we're trying out new combinations since this is the second game we've played together as a team with all of the players against another team. I hope we do better next time, I'm excited for the season though," Roemer said.
The Cowgirls travel to Mansfield on Dec. 30 to play at 1 p.m. 
Follow Victoria (@veh7936) and @SidekickSports on Twitter. 
About the Contributors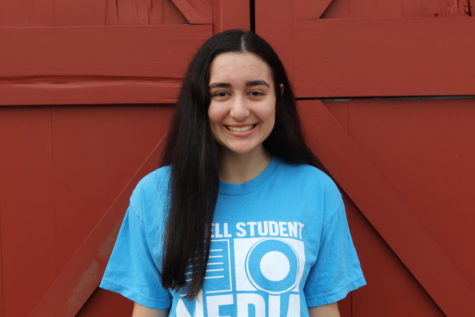 Victoria Hertel, Staff Writer
Victoria is a senior and the Student Life Editor on The Sidekick. Outside of school, she dances ballet at the Ballet Academy of Texas. She enjoys running,...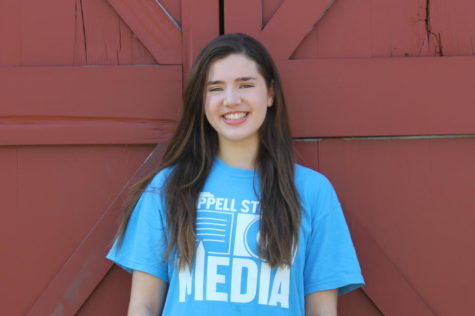 Elaina Hair, Staff Photographer
Elaina Hair is a sophomore and a first year staff photographer on The Sidekick. She is also in the Coppell varsity drill team, the Lariettes and has been...