From supercity to southern suburbs: McLaren Automotives shifting North American headquarters to Coppell
Coppell's business sector has progressively made a bigger name for itself in the Dallas-Fort Worth business market, something validated by companies such as McLaren Automotive leaving New York City for North Texas.
This summer, McLaren, one of the top quality sports car manufacturers in the world, contracted the construction of a custom-designed 30,000 square foot facility at 1405 S. Belt Line Road in Coppell to house its new North American headquarters and much more. The British automotive company's new headquarters heavily contrasts its previous office—a 4,500-square-foot office suite on the 24th floor in Downtown New York City.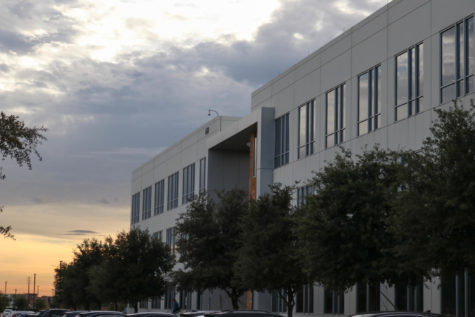 With renovations to start soon, McLaren expects to see its new facility open by the start of the second quarter in 2020 and has already moved into a temporary office in Cyprus Waters.
McLaren has seen tremendous growth in the past since it sold its first model in North America in 2011. Its global car sales in 2018 were up 43.9% compared to the year before, with North America as its biggest market seeing a 21% increase. It also recently unveiled its ambitious $1.29 billion Track25 business plan that announced the company's move to all hybrid vehicles along with 18 new car models by 2025. 
This massive expansion entailed to McLaren quickly growing out of its New York office. So the company started looking. Fast forward to late August this year, the City of Coppell was contacted with the news that the British supercar manufacturers were interested in moving in. 
McLaren North America President Anthony Joseph played a big part in the move and is currently helping to oversee construction of the new office.
"In New York, we had a smaller office that wasn't really conducive," Joseph said. "There's a lot of advantages that this move provides us, one being that we are one of the main work centers in the country. It's a three-hour flight from anywhere in North America… It sounds like it would be beneficial being in New York City, but it really wasn't. The drive downtown to where our office was would make you run into two or three hours of traffic." 
Texas stood out as one of McLaren's largest markets in the world, with the Dallas dealership being one of the biggest out of its 25 dealerships in the United States since 2013. Therefore having the business centered in it was ideal for the company. Coppell also attracted McLaren with its ample space and suburban environment.
"What they were looking for was a central business location," Coppell councilman Wes Mays said. "Their clientele is a very diverse cross-section of America. They found Coppell to be centrally located and easy to travel to. The type of business at McLaren is used to doing is a very custom-engineered chassis that is custom fit to each individual buyer. They needed a room where they could bring their buyers and have them sit down with their engineering team and spec out the car. They believe that they'll be able to do that quite comfortably here in their facility."
The new facility is more than just a formal office. McLaren previously had its large fleet of cars spread over the states, making maintenance and inventory at times bothersome. But now, the 30,000 square feet facility will allow for the entire fleet to be housed in one place, making running diagnostics tests and servicing dealers easier.
 A large part of the facility will also be designated towards dealer, sales and technical training as well as finance functions, marketing, executive branches and public relations. Ultimately, the headquarters will not be customer-facing but will rather focus on the inner workings of McLaren.
One of the facility's main purposes to hold exclusive "sneak peaks"' for unreleased models as well as host press releases, something McLaren previously held in Southern California.
"A lot of times when we're launching a new vehicle, we're not quite ready to publicly announce it or show it to the press or the broader market," Joseph said. "But we want to try to show it to some prospective customers initially. In those types of situations, you take away people's phones and you bring them into the room to kind of show them the car. It helps now that actually have a set physical venue to be able to do that."
Though the main facility is a few months from its official opening, the McLaren staff has begun to settle down and conform to the new climate and social environment.
"We are enjoying the move thus far," Joseph said. "I'm definitely enjoying the weather, especially this time of year. Even though I do hit some traffic, I don't hit nearly as much traffic as I did in New York. [Coppell is] a very more family orientated lifestyle. Somebody once told me, 'Coppell is an easy place to live', and I now I am beginning to see why."
Follow Akif (@AkifAbidi) and @CHSCampusNews on Twitter.
About the Contributors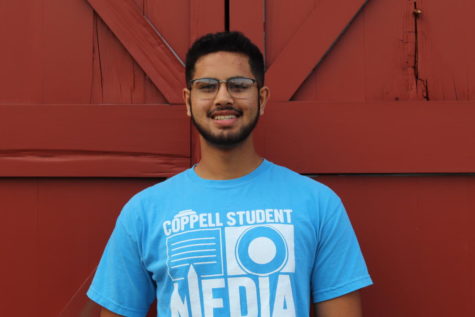 Akif Abidi, Staff Writer
Akif Abidi is a senior and a third-year staffer on The Sidekick. In his free time, he enjoys playing soccer, working out, video games, watching shows...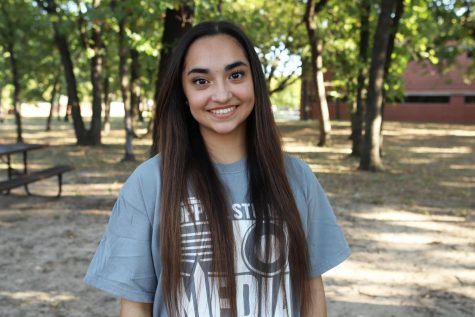 Camila Flores, Staff Photographer
Camila Flores is a senior and third-year staff photographer on The Sidekick. In her free time, she enjoys taking photos of friends and going to dance....