Survey says Bautista's are winners
Game show experience builds bond for Coppell teacher's family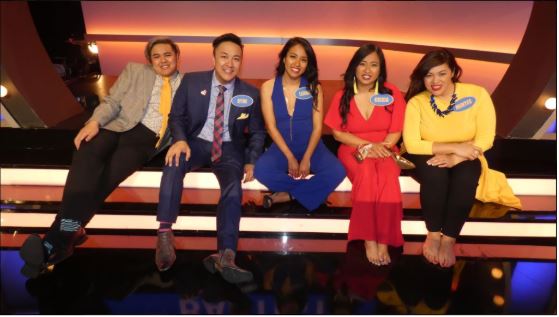 It seems just like yesterday when the Baustista family turned on its camera to record its audition. Jumping up and down, the family members introduced themselves and started cheering as they all acted out a practice round.Now, two months later, Cottonwood Creek Elementary teacher Krixia Funa and her family stand proudly with their $42,000 and brand new Jeep from the famous TV show, "Family Feud."
Krixia Funa, her sister Leana Funa and three cousins Trey Bautista, Ryne Bautista and Mintee Bautista won all five rounds of the show and walked away not only with a grand cash prize but a family experience they would never trade.
"My cousins and I have watched 'Family Feud' ever since we were young, it was a way to spend time together," Krixia Funa said. "As we grew up as adults, we started to grow apart. Competing on the show wasn't only a chance to see what we could accomplish with our skills, but it was a way to bond and connect with each other again."
After the taping of the Baustista family's audition on YouTube in July 2018, a letter of acceptance was sent back a few months later and soon the family got to work practicing rounds in preparation for the show.
"In organizing it all we created a group chat, we created an email together, created a Facebook together, so we were always communicating and scheduling when we could get together and where to practice as a team," Krixia Funa said.
Filming started in April and the episode aired in late September. From the questions to the presence of the audience, the game brought pressures of its own.
"I personally don't mind being in front of a huge group of people," Leana Funa said."The most nerve-wracking thing for me was playing in front of my family. I wanted to stand up there and make them proud – I wanted to win for them."
The game went smoothly for the family until the fourth round, in which the family had zero points on the board and were dubious about its chance to win. But after its competitors failed to get all their answers for the final question correct, the Bautista family had a chance to steal points back and after a few right questions, it were back on the scoreboard.
After surviving a round of sudden death, credited to Trey Bautista, the family scored again on the first round of Fast Money with Trey earning 192 points, just eight points away from getting the $20,000 bonus. With Krixia Funa's correct response soon after, adding an additional 21 points to the score, the family received the $20,000 and was soon on its way to double its earnings.
"Being an audience member it's easy to sit back and think of answers; there were times when I wondered why they didn't say something I thought was obvious," mother Lea Funa said." But it's different when you are on national television with limited time to answer with the chances of winning- it gets more challenging. Despite the challenges the group faced, they overcame the obstacles together and I couldn't be more proud of them."
The family will not receive its money and jeep until 90 days after the airing of the show, but it was more than the money for the Bautista Family.
"We auditioned for the show not only as a chance to bond together again but to honor our family, especially our grandfather," Leana Funa said. "When he saw his name glittering in lights on the board, tears of joy sprung in his eyes; who would have known that a farmer from a small province in the Philippines would be represented on a shining stage on one of the most famous game shows in America. But I knew, it was the everlasting unbreakable bond of family and a dream come true."
Follow Sarah (@Sarah.hab1) and @CHSCampusNews on Twitter
About the Writer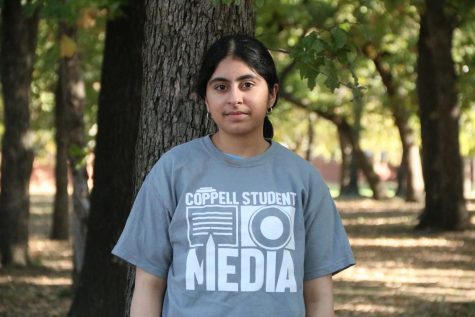 Sarah Habib, Staff Writer
Sarah Habib is a senior and second-year staff writer for The Sidekick. In her free time she enjoys stressing out about school, exploring different kinds...