Campus hosting competition for region's best musicians
Since August, Coppell High School band members have been preparing for a series of auditions to score a place in prestigious bands and hone their musical skills. 
Yesterday, All-Region auditions were held for woodwind performers. Today, the process resumes for percussion and brass performers.
There are two phases of the audition, and players who qualify for the second phase after yesterday and today's rounds of auditions will compete on Saturday. 
The Texas Music Educators Association holds All-Region auditions annually, in which top-performing students can be selected for an All-Region band and subsequently move through the audition process to Area and State. CHS is hosting All-Region auditions this year.
The process can take anywhere from an hour and a half to multiple hours, depending on the amount of performers per instrument. CHS senior percussionist Vedin Barve estimates he will compete tonight with about 200 other students from the region. 
"My goal is to, if not get a better place in the band [from last year], maintain my place," Barve said.
Percussionists perform four etudes, which are short musical pieces for the judges to gain an understanding of a student's musical ability. Two of the etudes are to be performed on a keyboard instrument, one is to be performed on the timpani and the last is to be performed on a snare drum.
Woodwind and brass players experience a slightly different audition process. They perform three etudes, two of which showcase a student's technical abilities and one typically in a slower tempo which allows for more musical expression.
CHS senior percussionist Andrew Tao has made All-State, the highest level of the competition, since his freshman year.
"There are three days of just playing music with other people who are equally passionate about it," Tao said. "They've all practiced as hard as you have. To be surrounded in that environment is pretty cool."
The musicians are attracted to the competitive nature of the contest.
"I want to make sure I can play my best," CHS senior and tuba player Tabi Tudor said. "The best part about All-Region is that there are all these technicalities for a tuba player that we don't normally get to do. It helps us push ourselves and make us well-rounded musicians."
Many band members emphasize despite the high level competition, any participant can gain valuable experience and grow as a musician, irrespective of what place they make.
"Making All-State is not something that defines me as a musician, although it is something I am very proud of," Tao said. "People put too much value on making it past a certain round and not enough emphasis on growing as a musician. Everyone can get a good experience out of the process … regardless of whether you [make the band] or not, playing at such a high level will help you improve."
About the Contributors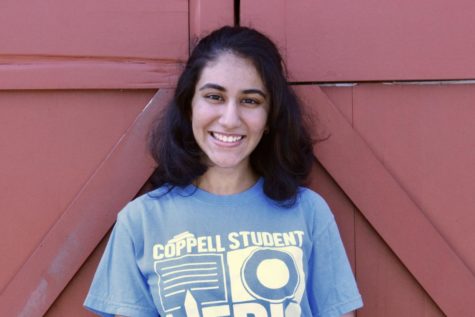 Akansha Singh, Staff Writer
Akansha is a senior and second-year staff writer on the Sidekick. She plays the violin in the Lone Star Youth Orchestra and is the president of the Society...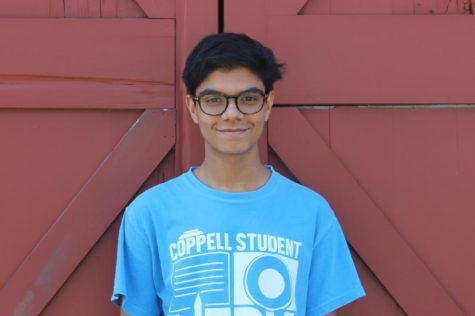 Yash Ravula, Staff Writer/ Photographer
Yash is a senior and a first-year writer/ videographer for the Sidekick. When he's not busy drinking tea, he's usually binge-watching Grey's Anatomy...