Francis slams competition while rising to national fame
The referee blows his whistle, and pulls her arm up, holding it victoriously. She's won – not just the match, but another All-American title. 
Coppell junior Hannah Francis not only wrestles for the school team, but also boasts three All-Amercan titles – signifying she finished in the top eight of her weight class at a national tournament thrice – and is currently part of Team Texas, which competes at the national level. 
Francis did not start out in the big leagues. 
In her freshman year, she enrolled in a basic P.E. class, where Coppell wrestling head coach Chip Lowery and assistant coach Ted Witulski recruited her for the team. Though she immediately joined the team, Francis's experience remained limited to practice, where she wrestled a little, but largely acted as a practice dummy for the more experienced wrestlers. 
The following year brought new challenges. Though she was allowed to wrestle, Francis struggled with grades, as juggling both sports and her schoolwork proved difficult.
"You have to be passing all your classes to wrestle; I was not," Francis said. "We would have to go to tutoring sessions during practices or he'd kick us out of practice to go to tutoring." 
Francis's first endeavors in competition occurred in her sophomore year offseason, as she participated in numerous tournaments. After earning herself the title of Regional Champ in February, she proceeded to participate in the state tournament, where she won first for two styles of wrestling (Greco-Roman and freestyle) and was recruited by Team Texas. 
The team, comprised of those wrestlers who placed in the top three at state competition, travels from place to place to compete in national tournaments. In June, it went through a 10-day boot camp, as it solely dedicated itself to training for the upcoming Junior Duals in Oklahoma City. It was here that Texas won third place overall and Francis scored the most points, winning her first All-American title. 
In July, Francis participated in the USA Wrestling Nationals in Fargo, N.D., the world's largest Greco-Roman and freestyle wrestling tournament. Despite the grand scale of the competition, Francis snagged her second All-American title, ranking among the greatest wrestlers in the nation. 
"When you think about national team, you think about all these kids coming from [all over the nation, including] the midwest, where wrestling is super huge," Francis's mom Dionne Sylvester said. "These kids have been wrestling forever and for [Francis] to be a newcomer… I just wanted her to have the experience, but then she got there and she placed and that was amazing." 
During the offseason, like many wrestlers, Francis practices with a wrestling club. After competing in the national tournament last year, Francis became acquainted with the Spartan Mat Club, with which she practices and competes to this day. This team led her to her third and latest All-American win at the Pre-Season Nationals in Iowa in October, where she won first place. 
Outside the Spartan Mat Club, where she practices for three hours on Mondays, Wednesdays and Thursdays, Francis practices after school on weekdays for two hours. Apart from these, Francis constantly works out and diets to maintain weight, often with her mother. 
"
These kids have been wrestling forever and for [Francis] to be a newcomer… I just wanted her to have the experience, but then she got there and she placed and that was amazing. "
— Dionne Sylvester, Francis's mother
"I go to practices with [Francis] because she practices five hours a day," Sylvester said. "So I'll sit there with her and just watch her. We work out, like [if] she needs to go on a run, I can't run as fast as her, but I'll go with her. I'm always there, so she doesn't feel like she's doing it all by herself."
Francis's rigorous practice schedule sheds light on the commitment and dedication required for wrestling. Constant maintenance, discipline and improvement are commonplace among wrestlers. 
"We always tell our kids [they] need to control what [they] can control, and in wrestling, there's a lot Hannah can control," Lowery said. "She's working on her technique, she's working on her shape [and] she's working on her strength. So if you take care of your business, then you don't [have] to worry about what anybody else is doing."
Alongside wrestling, Francis greatly enjoys art and spends much of her free time drawing. However, her future plans focus more on wrestling, as she plans to continue playing in college and keep up the sport alongside her main job. 
"Wrestling has helped [Francis] so much," Sylvester said. "Through wrestling, she has a whole family of wrestlers from school [and] other cities within Texas, so she's made these lifelong friendships with people, where before she would not have had that opportunity because she didn't allow for it. She's more confident in knowing that if she works hard at whatever she's trying to do, she can achieve it."
Follow Shravya (@shravyamahesh) and @SidekickSports on Twitter.
About the Contributors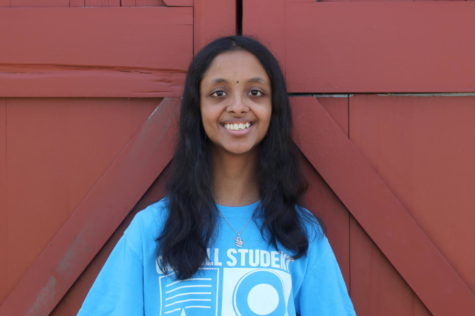 Shravya Mahesh, Entertainment Editor
Shravya Mahesh is a senior and Entertainment Editor for The Sidekick. You can usually find her blasting pop music in her room, snacking on cookies while...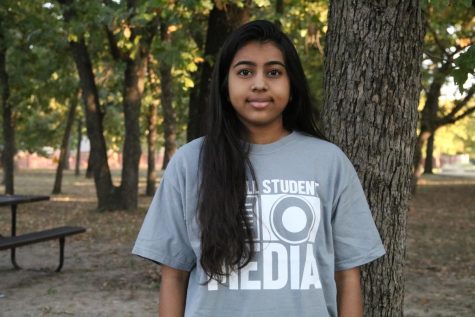 Pranati Kandi, Staff Photographer
Pranati Kandi is a senior and a second-year staff photographer for The Sidekick. She enjoys photography, listening to music, watching movies and hanging...