Dual citizenship, dual sports
Full-time athlete juggling part-time job
A tennis racket or a hockey stick: these are the two items that Coppell senior Clark Parlier had to choose between when he entered high school. 
In the end, he chose both. 
With Parlier carrying a dual citizenship from Canada and the United States, Parlier's parents believed skating was essential. So, he learned to skate at 5 years old and quickly picked up hockey. By age 8, Parlier was playing AAA hockey for the Dallas Stars Elite. Four years later, he went to the Hockey Club Dallas and played there for three years. 
He moved from playing on the defensive line to left wing when he officially moved to playing for only Coppell in high school. 
Parlier was introduced to tennis in Coppell Middle School East, a sport he picked up much quicker due to the age at which he learned it. 
"From a tennis standpoint, Clark has excelled very quickly and found his stride," said Kelley Parlier, Clark's mom. "A lot of hand-eye coordination from hockey transitioned really well for him in tennis. He works really hard but it was [a] somewhat easy, fun, new sport for him to be introduced to and he quickly transitioned from being born as a hockey player to falling in love with tennis in middle school." 
Tennis and hockey both provide Clark a passion and role models to look up to.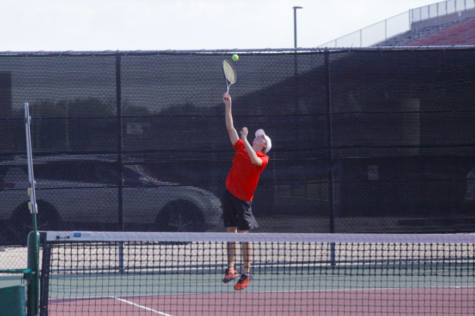 "My favorite tennis player is Roger Federer and mainly because he's the best player ever, most titles ever, but the way he handles himself on the court, he's polite to everyone, everyone loves him," Clark said. "He's a really good role model." 
Aside from role models, Clark  has also made friends and strong relationships that he would not otherwise through tennis and hockey. 
"Playing a lot of tournaments outside of school, I've met a lot of people who I normally wouldn't meet," Clark said. "One of my best friends in tennis, he's my doubles partner outside of school, he lives in Tyler. I would never go to Tyler for anything else other than a tennis tournament. I think that's really cool and I get to make relationships that I wouldn't normally make." 
Playing two years on the varsity tennis team and three years on the varsity Hockey team and taking two AP classes currently, Clark's schedule is packed. 
"I don't think Clark knows any different. Clark has always been an overachiever when it comes to his sports and academic disciplines," Parlier said. "He puts a lot of pressure on himself but I think that's internalized and on the outside, Clark is laidback and you would never know that he's as busy as he is." 
However, this does not affect his performance or competitiveness on the ice or in the courts.
"[Clark] shows his love for  [tennis] and tries to work as hard as he can and do his best every point in practices and matches," said senior Aishwarya Kannan, a teammate on the tennis team. 
In addition to playing the two sports, Clark also works part-time as a scorekeeper at Dr Pepper StarsCenter, which demands anywhere from five to 15 hours a week. 
Currently, Clark is looking at Division II colleges to play tennis for and in college, hopes to play hockey for a club team. 
Follow Anika @AnikaArutla and @SidekickSports on Twitter.
About the Photographer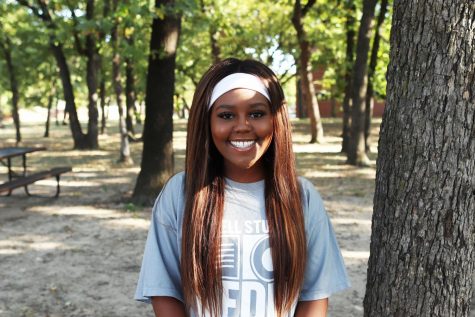 Neveah Jones, Staff Photographer
Neveah Jones is a senior and third-year staff photographer for The Sidekick. Neveah is involved in Student Council and National Honors Society. You can...