Cowboys ride away
Senior pep rally celebrates multiple campus groups
A nostalgic air filled the Coppell High School Arena as the seniors sat down for their final pep rally. From the drumline performing a new routine to the football team performing its own cheerleading dance, the entire room was filled with a deafening energy.
"We had a lot going on with all the different activities we had packed in," CHS senior class president Leo Swaldi said. "I really felt the energy from the seniors as they come together and represent the class of 2020 with one last yell."
The pep rally opened up with both the band and the American Sign Language III class performing the National Anthem. Along with the CHS choir who put on their upcoming worldwide themed show.
For tonight's student section theme, some students wore their favorite jersey to the pep rally. The Cowboys will be taking on Irving Nimitz for senior night at Buddy Echols Field.
"Everyone is having a hard time soaking it in, just like I am," Swaldi said. "When all the players are running onto the field, we will make the most of it and have fun. One more time to scream at the top of my lungs for the Cowboys, hold up the alma mater and remember my highschool career."
CHS Principal Laura Springer stood near the exit waiting for seniors to pass and gave them a hug as they left.
"I am excited for [seniors] next step even though it is going to be hard for me to let go," Springer said. "So many [seniors] I have known for such a long time, proud of all our seniors on who they have become and what they will do."
Follow Arman (@arman_merch) and @CHSCampusNews on Twitter.
About the Contributors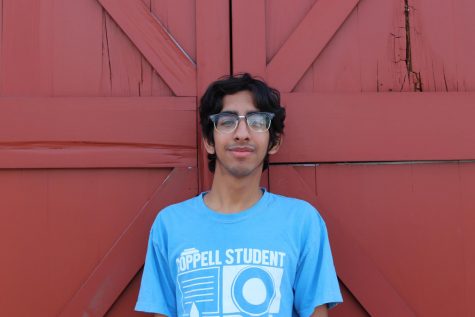 Arman Merchant, Staff Writer
Arman Merchant is a senior and a third-year staffer on The Sidekick. He enjoys his time watching football, listening to music and walking his dog. With...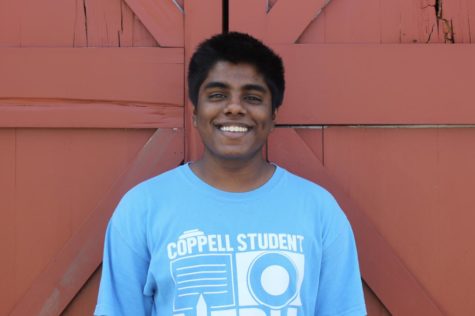 Nishant Medicharla, Business Manager
Nishant Medicharla is a senior and Business Manager for The Sidekick. When he is not writing, he enjoys binge watching new TV shows, reading coming-of-age...