Swim team fundraiser evokes positive responses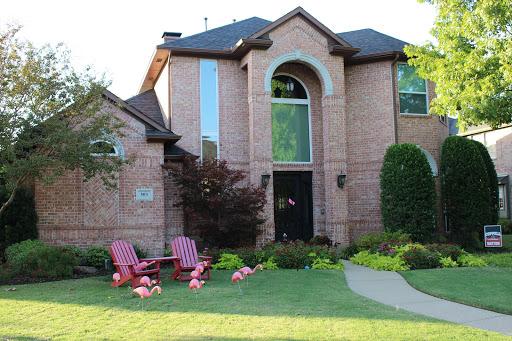 Though the idea of placing plastic neon pink flamingos in a resident's front yard may seem like a prank or out-of-date decoration, the act represents a Coppell swim team fundraiser. 
From secret nominations to "flock" a house to paying flocking insurance, the fundraiser often elicits smiles and chuckles from both the flockers and the 'flocked'. 
"It can be a nerve-wracking experience but also a really fun one," Coppell junior swimmer Shreya Kumara said. "You can envision how the people will react and people will be wondering who did it. It's funny."
The fundraiser is quite lucrative with multiple ways to make money.
Swimmers receive 10 flamingos and then receive a list of houses to flock based on nominations from Coppell residents. The flamingos are planted at night in order to maintain secrecy. Swimmers then tape a note to the front door of those flocked, requesting  $10 to remove flamingos. Flocked residents can pay an additional $5 each to request the name of the resident who nominated them, receive flocking insurance (prevents the house from being flocked again) and nominate another individual to be flocked. 
Due to the unconventional nature of the fundraiser, the reaction of those flocked is usually positive.
"My husband went to bed early and came out all concerned. He saw on the Ring doorbell that someone was at the front door and was worried someone was trying to break in," Coppell resident Jenny Smith said. "We went out to check and we had a yard full of flamingos. It was very amusing."
The funds are used to allow the team to travel to meets, especially with the 55-member varsity team.
Even though the fundraiser often has favorable outcomes, it can also require hours of work and pressure on swimmers.
However, the process is rewarding for those who decide to participate in the fundraiser.
"It's a lot of pressure," Kumara said. "But, it's made up [for] when you see money on the door or when people comment about how the good or ingenious the fundraiser is." 
Follow @BeldonaShreya and @SidekickSports on Twitter.
About the Contributors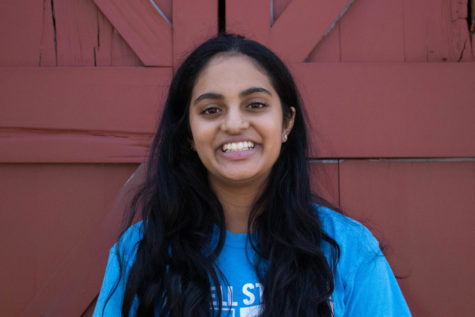 Shreya Beldona, Executive Enterprise Editor
Shreya loves participating in artistic endeavors such as dance and painting. Shreya loves to read and write (specifical enterprise). As a recently turned...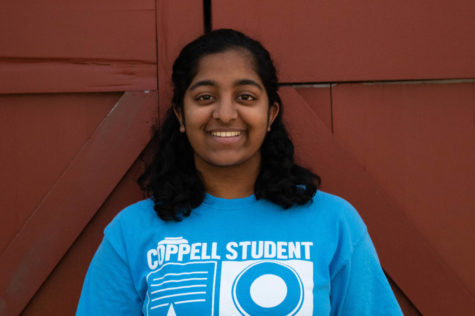 Trisha Atluri, Advertising/Circulation Manager
Trisha is a junior at Coppell High School and the advertising/circulation manager for The Sidekick. She enjoys playing ukulele and discovering new music...