Black's athleticism travels from season to season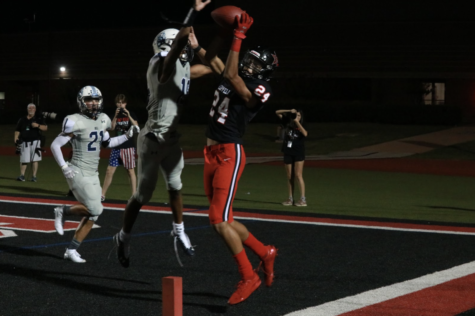 Coppell sophomore Anthony Black is used to playing sports in multiple environments, sweating on the basketball court, football field and track alike. 
Black excels as an athlete at CHS, balancing varsity football, basketball and track on top of classwork. Black also plays 3D Empire club basketball and 7-on-7 football outside of school.
Black started his first high school football and basketball seasons on their respective freshman teams before being moved up to both varsity football and basketball last year. 
"[Black] has a good head on his shoulders," Coppell basketball coach Clint Schnell said. "He's mature for his age and I knew he was there mentally to play on varsity last year, even being so young."
Schnell saw potential in Black's abilities and work ethic very early during basketball season, moving him up to varsity only one week after practice started.
"I just want to be the best athlete possible," Black said. "Getting an extra year of experience on varsity teams after being moved up helped prepare me for this year."
During fall season, Black focuses on his role as wide receiver and practices with the team before school every weekday. Black was moved up to varsity football to contribute to the team during playoffs last year.
"Playing multiple sports helps make [Black] a great competitor," Coppell football coach Michael DeWitt said. "He knows how to stay calm during a high-stress situation and he's used to being in those game-changing moments that you can only experience in sports."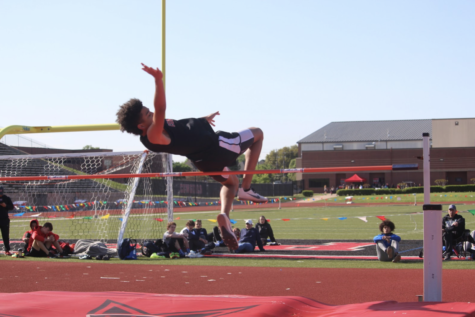 DeWitt spoke of Black's talent in football and how basketball contributed, citing his ability to leap and control of the ball. Standing at 6 feet and 2 inches, Black's natural athleticism is showcased. 
"[Black] has always had great work ethic and has a want to be great," Coppell offensive line coach Craig Able said. "He refuses to take time off and works really hard to be great at what he does."
Then-athletics coordinator at Coppell Middle School East, Able also coached Black during his eighth grade year before coaching him again in football this season. Black began playing football and basketball early in elementary school and running track in eighth grade. 
"I hope to improve this basketball season," Black said. "I want to see the team succeed and continue the success we had last year."
Coppell senior Riley Vick competes in triple jump alongside Black and plays opposite him in football at safety. Black will continue in triple jump early next semester when track season begins. Black also competes in the 400-meter dash and high jump.
"[Black] is a born athlete," Vick said. "He clicks well with the team and he's always competitive in practice, which is also why he's as good as he is."
Black hopes to build upon his success and continue his growth, playing through each sports season and three sports. Playing in each respective environment and on each team has improved his athletic abilities, his talent travelling between each sport, though each do not overlap in season.
Follow Emma (@emmameehan_) and @SidekickSports on Twitter.
About the Contributors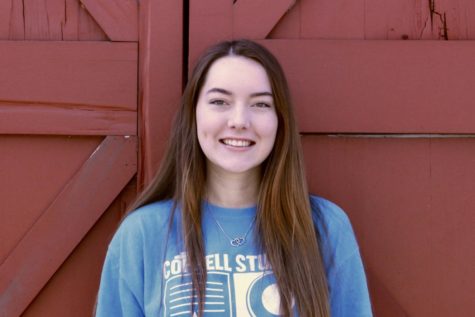 Emma Meehan, Staff Writer
Emma is a senior and second-year writer on staff. She likes to read about politics and history, hang out with friends and do yoga. You can reach her at...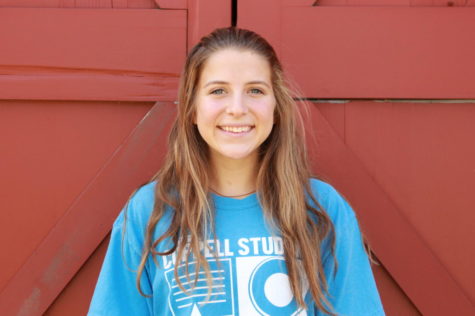 Sydney Rowe, Staff Writer/Photographer
Sydney is a senior and is a second-year writer and photographer on staff. She enjoys being active and going to new places in her free time. In school,...