Freshmen choir students outrank at TMEA district audition
On Sept. 21, Coppell Choir students completed their first district audition round at Colleyville Heritage High School. One month of hard work helped CHS9 choir students successfully receive high ranks after the first Texas Music Educators Association (TMEA) District Audition. 
Out of 51 Coppell Choir students, four CHS9 students, Arman Pathan, Sudhiksha Maramraju, Sri Jishnu Chintha and Ian John, earned rank nine, rank 15, rank 17 and rank 27, respectively.
On Saturday, the Coppell choir students will move on to the regional round at Birdville High School. 
Annually, TMEA holds the All-State choir contest, an opportunity for students all around Texas to gather and perform music in one of three ensembles: mixed choir, treble choir, and tenor/bass choir. The TMEA contest is held with four audition rounds: district round in September, region round in October, pre-area round in November and area round in December. 
''It's a really good opportunity, especially for freshmen and even people at the high school," Maramraju said. "It's great for people who love music to actually go through this process and then hopefully make [the cut]. [Even] if you don't make it, it's just a great opportunity to learn so much music." 
After passing through all four All-State district audition rounds, more than 30,000 high school choir students (approximately the top 3% from all high school choir students in Texas) are determined for qualification to perform at the annual TMEA Clinic and Convention in February. 
TMEA  All-State contest marked the beginning of Pathan's singing career, as well as thousands of other teen singers in the state. 
The preparation for the first district audition started in August, with help from Coppell High School choir director Bona Coogle. By providing an All-State Choir camp for students statewide, Coppell Choir encourages young singers to come and learn about their needs for the TMEA audition.
"Ms. Coogle is a really good teacher," Maramraju said. "She is really individualized, and she makes sure to help everyone so [choir] is a great program. I remember [the week before] the TMEA audition, she [posted] a sign-up sheet and [all students] had to sign up, and then we could go to her tutorials or [CHS choir director Aaron Coronado's]."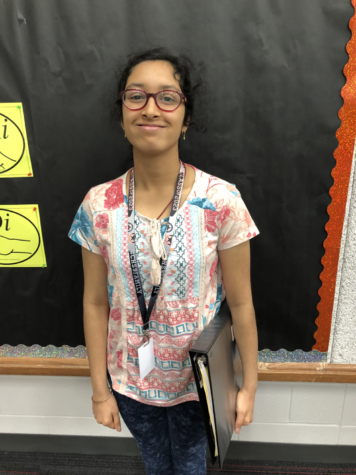 For the district audition, Maramraju performed excerpts from the three songs: "Geistliches Lied", "My Lord has Come" and "Unclouded Day"; for her Soprano 1 voice part, Pathan chose to perform "Geistliches Lied", "Unclouded Day" and "O Magnum Mysterium".
However, time management and the individualized practice each song requires can be difficult for the freshmen choir students. 
"I go to an outside singing class [and] I made sure to take my music there, so my personal vocal training teacher could help me," Maramraju said. "I made sure to practice at least 15 minutes every day. The audition track TMEA posts on its website doesn't [implement] the musical dynamics, so you have to make sure to look at your own music and go above and beyond the [way] the lady sings it."
Highlighting music dynamics and skimming through the music tracks are both a part of CHS9 students' current preparation for the regional audition on Oct. 26. Both Pathan and Maramraju face the same difficulty in the limitation of practice times. 
"There is a super long song we have to prepare, and what I'm doing is I'm breaking that one down into smaller sections," Pathan said. "There are two songs in other languages as well. I'm trying to learn the pronunciation of the words from the songs, so I can get the pronunciation points."
Follow Tracy (@AnhImtracy) and @CHSCampusNews on Twitter.