Third annual community tailgate provides food, fun before football game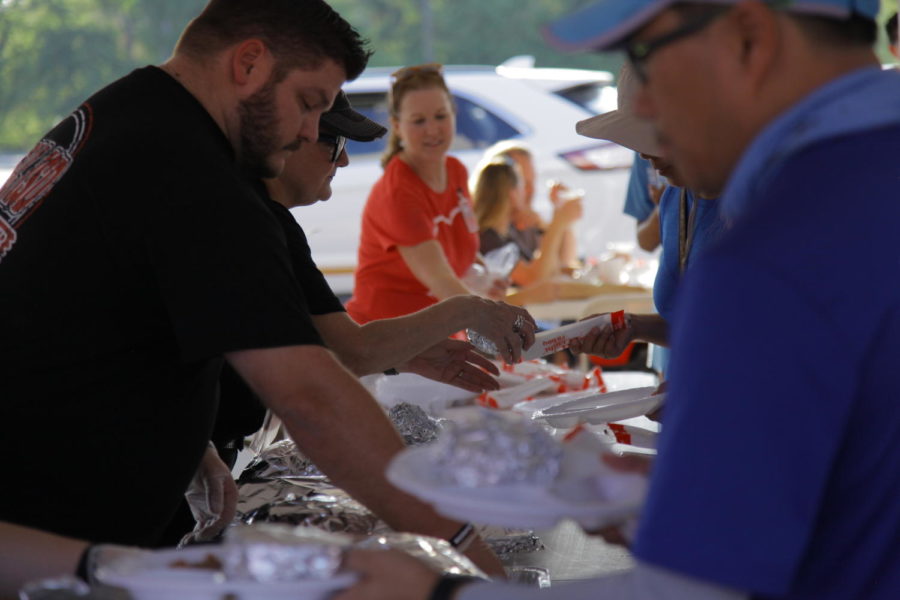 In the hour and a half leading to the football game against Hebron on Friday, Coppell hosted its third annual community tailgate behind Buddy Echols Field. 
From 5:30 to 7 p.m., participants could enjoy a $5 meal, which included food from Hard Eight BBQ and treats from Coppell's new location of Andy's Frozen Custard.
"One of our core values is with engagement, so we thought, 'What better way to get the community to come out than before one of our big football games?" Coppell ISD Superintendent Brad Hunt said. "The past three years, it's just gotten bigger and bigger, and this year, it really expanded with the addition of, not only Hard Eight barbecue, but Andy's Frozen Custard."
The meals, which could either be preordered online or bought at the entrance, consisted of either a beef or turkey sandwich, two sides and a drink, served by CISD employees volunteering their time. For dessert, a free mini cup of vanilla custard was given along with a choice of cherries, sprinkles, Oreos or M&Ms.
For many, this was the first taste of Andy's Frozen Custard, which opened Thursday. The business, which donated 500 mini desserts for the tailgate, will soon hold a spot on the Buddy Echols Field scoreboard along with other sponsors. 
"I guess this is our second Sonic," CHS junior Annelise Holguin and Andy's Frozen Custard employee said. "It's going to be the place to be, hopefully for a good while." 
The tailgate was the product of planning for about a year in advance. Input from the previous two years and exciting events such as the 60th birthday of the district shaped the event.
"We wanted to make sure there was a lot of shaded areas, because it can still be a little hot this time of year," Hunt said. "We added the part with Andy's Custard, we also added the piece about our 60th anniversary, just with everyone giving their feedback, we make it a little bit better next time."
Meal tickets were sold online a few weeks prior to the tailgate. Around 400 meals were sold beforehand, and many were also sold at the event itself. The tailgate had 500 meals available, which in comparison to the previous two years, is significantly large. 
"We have steadily increased our numbers each year," CISD communications specialist Beth Robb said. "We sold about 200 the first year and last year, we did about 300, and this year, we had 500."
Entertainment included a selfie booth sponsored by Coppell Taekwondo Academy and performances by the Austin Elementary band kids. To add to the fun, a large banner with celebrating the 60th birthday of CISD hung in the tent and during halftime of the football game itself, the Coppell cheerleaders and band led the crowds in singing Happy Birthday.
"The whole purpose is to engage the community and have a fun evening to just enjoy some good barbecue from Hard Eight and then go to the football game," Robb said.
The tailgate only happens once every year, strategically planned within the season.  
"We thought this would be a good game because Hebron is such a good rival with us," Hunt said. "We've got a couple of games under our belt, so it's not too early in the season, but it's early enough to where people are still wanting to come out and participate."
Follow Sally (@sparampottil) and @SidekickSports on Twitter. 
About the Contributors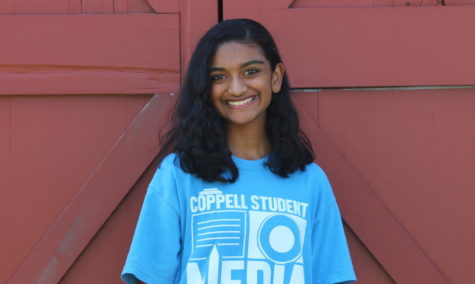 Sally Parampottil, Executive Sports Editor
Sally is a junior and the Executive Sports Editor on The Sidekick. When not working on homework or other school-related activities, she can be found rewatching...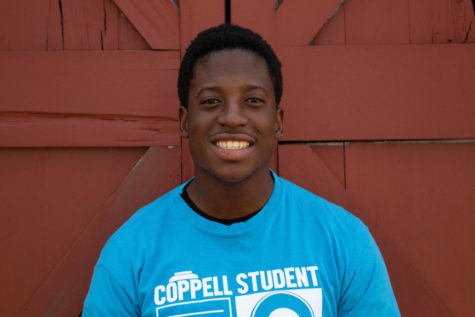 Anthony Onalaja, Staff Photographer
Anthony Onalaja is a junior and first year photographer on The Sidekick. Outside of school Anthony enjoys photography and fixing phones.