Growing up on the court, Engler follows mother's footsteps in volleyball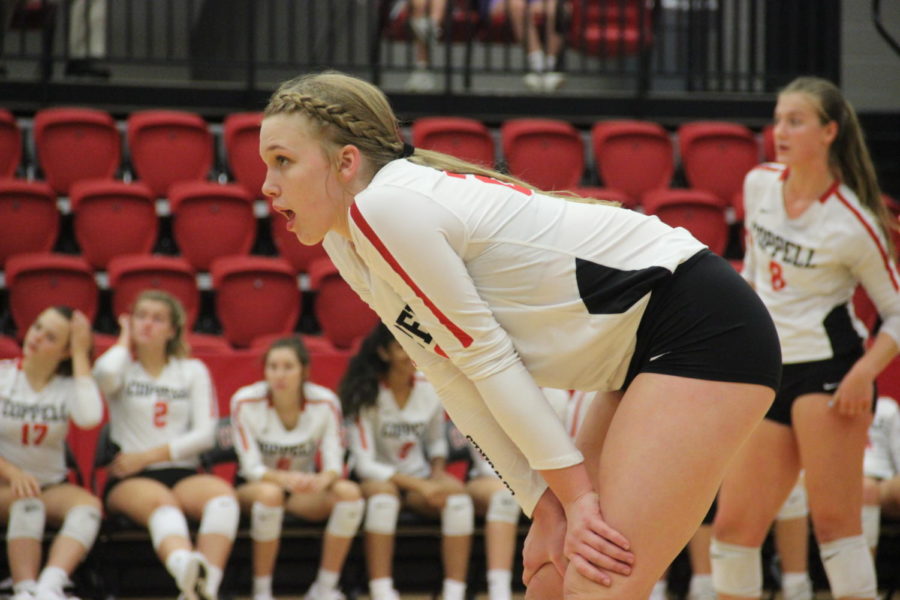 Coppell freshman outside hitter Reagan Engler is taking on her first year of varsity volleyball this year. Coached by her mother, Coppell Middle School North coach Abby Martens in seventh and eighth grade, Engler had to learn to separate her relationships as being personal off the court and professional on the court.
Engler was used to seeing her mom coach other girls at CMSN while growing up. When becoming one of the athletes she coached, Engler had to balance being a daughter and athlete, calling Martens her coach on the court and mom at home.
"[Engler] grew up around the gym and was in that environment a lot, but she had to transition into her mom being her coach," Martens said. "At home, our relationship is great and we joke around, but when we stepped on to the gym floor together, it was all business."
Engler joins outside hitters Skye Lamendola and Taylor Young as freshmen on varsity. She played volleyball with both of them in seventh and eighth grade.
"All of the older girls on the team are supportive of the freshmen," Engler said. "They don't treat us like we're younger, we have a good group dynamic and strong bonds on the team."
Engler's energy and willingness to be coached gave her a leg up in varsity tryouts. Her strengths on the court help improve the team. She pushes her teammates as well as herself and radiates positivity.
"Reagan is a very intense and coachable player, which is why she stood out in tryouts for varsity," Coppell assistant coach Holland Smith said. "She brings fire and strength to the team, along with a high level of energy that helps us be successful."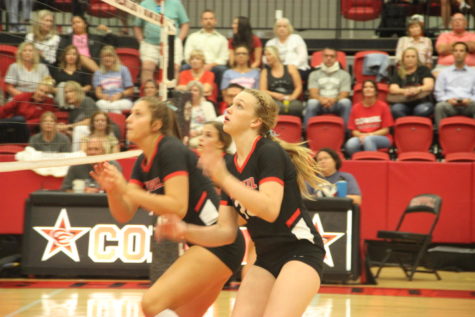 The older girls on varsity welcome Engler and the other freshmen as equals on the team.
"I'm so grateful to be given the opportunity to play with girls I know from middle school as well as older girls," Engler said. "We just work well together, and being on varsity with older girls pushes me to improve and work hard."
At 14 years old, Engler stands at five feet 11 inches. Well-rounded, she played basketball and ran track in middle school in addition to playing volleyball.
"Reagan has always been athletic," Martens said. "I knew she would pick up volleyball quickly, even though she started playing later on than a lot of the other girls in the sport."
Engler started playing volleyball competitively just two years ago. She began playing club volleyball at Texas Advantage Volleyball last year.
"Her fast improvement in volleyball just goes to show how much of a hard worker Reagan is," Smith said. "She implements all of the tips and corrections you give her, which only helps her improve."
The Super Cougar award is given to one female and male athlete per grade every year for athletic achievement at CMSN. Engler received the award in both seventh and eighth grade, highlighting her athleticism and work ethic.
"I've never had to push her on work ethic," Martens said. "She has a passion for volleyball and the sport just clicked with her, and I can't wait to see where she goes from here."
Engler wants to improve and continue with volleyball for many years to come. She plans to play the sport through the end of high school and hopes to be given the opportunity to play in college and professionally. 
Follow @SidekickSports and writer @emmameehan_ on Twitter.
About the Contributors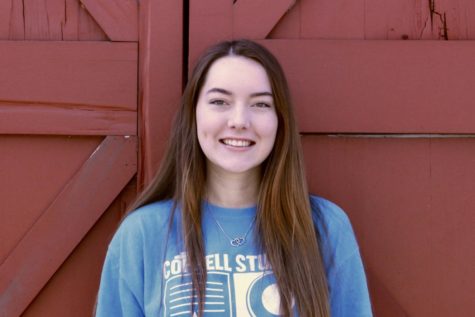 Emma Meehan, Staff Writer
Emma is a senior and second-year writer on staff. She likes to read about politics and history, hang out with friends and do yoga. You can reach her at...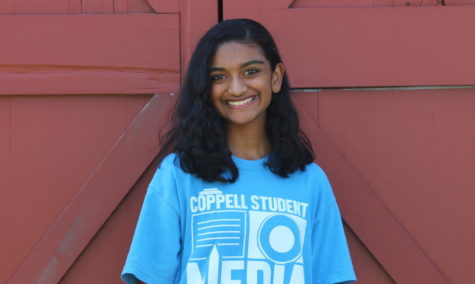 Sally Parampottil, Executive Editor-in-Chief
Sally is a senior and the Executive Editor-in-Chief on The Sidekick. While she's done just about everything possible on staff, she loves writing for sports...