Cowgirls bring down Nimitz in first district match (with video)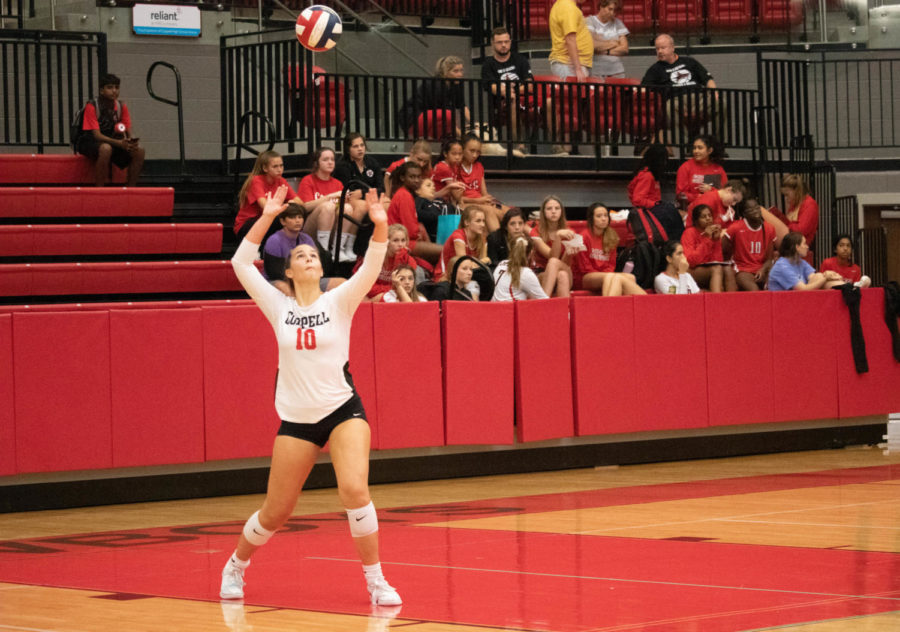 The Coppell Volleyball team defeated Irving Nimitz in three consecutive sets, 25-16, 25-17 and 25-17 in the Coppell High School Arena on Friday to open District 6-6A play.
Though the Cowgirls' were down in the second set, they were able to regain their lead against Nimitz to win.
"We had poise when things weren't going our way and worked our way out of it." Coppell coach Julie Price said. "Sometimes it's hard to get all of the pieces to show up on the same night."
Maintaining offensive balance is key skill the team is working to perfect for upcoming district matches.
"We ran our offense off the right side of the court well tonight, which is something we've been working on, so I was pleased with that," Price said. "Right side did really well, didn't have as much success on the outside. We're working to be balanced offensively so we can be successful against the teams that are really good in our district."
Camila Flores
The fast-paced match allowed the Cowgirls to use their instinct and speed. 
"We did really well on hitting," Coppell junior middle blocker Madison Gilliland said. "We put the balls down more than we usually do. Personally, I want to work on hitting to right-back more, I think I'm hitting left-back just a little bit too much."
With a mixed team of underclassmen and upperclassmen, the team is working to bridge the gaps in experience for the rest of the season.
"We need to focus on getting better and just working out the kinks during practice," Gilliland said. "Our passing still needs to get a bit better."
The Cowgirls play Lewisville on Tuesday at 6:30 p.m. at Lewisville High School. 
Follow Shivi (@_shivisharma_) and @SidekickSports on Twitter.
About the Contributors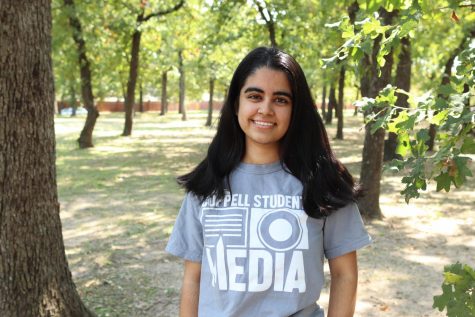 Shivi Sharma, Executive News Editor
Shivi Sharma is a senior and Executive News Editor for The Sidekick. She is part of the IB Diploma Programme at CHS and also edits for Brown Girl Magazine....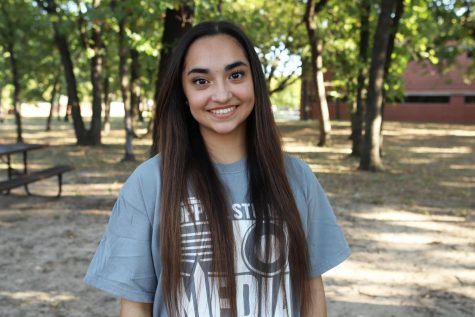 Camila Flores, Staff Photographer
Camila Flores is a senior and third-year staff photographer on The Sidekick. In her free time, she enjoys taking photos of friends and going to dance....