Tennis to face off against fierce competitor Plano West
Pramika Kadari, Executive News and Enterprise Editor
September 12, 2019
After defeating Plano West for the first time in history on Aug. 23, the Coppell tennis team faces them again at the CHS Tennis Center at 4 p.m., fighting to defend its home courts.
"I'm pretty confident we can win again if we stay mentally cool and play our best tennis," Coppell senior Aishwarya Kannan said. 
Because the Wolves are not in Coppell's district, Friday's match will not affect their season standings or playoff matches. But that does not make it any less valuable, according to Coppell coach Rich Foster.
"We put Plano West on the schedule because they are one of the top teams in the entire state of Texas, and that's one of our goals, to be one of the top teams in Texas," Foster said. "It's a checkup for us to see how good we really are. It's also preparation as we hopefully approach the playoffs, that's the caliber of teams we'll be facing. We want to make sure we're ready for that."
Foster experimented with different doubles partnerships throughout the season so far and recently allowed his top players to pick their own arrangements. Except for the mixed team combinations, the doubles line up is finally shaping into what the team wants it to be for the rest of the season. 
"My top six or seven boys, I feel like I can put in just about any order and still have strong teams," Foster said. "So I wanted to give them a chance to play with who they wanted to play because I feel like kids often play better if they're doing something that's their wish. So we rearranged a little bit to some combinations they wanted, and they're playing very well."
During their last encounter, Plano West was missing two of its top boys, making it somewhat easier for Coppell to seize a 10-8 victory. 
"It will be a lot tougher this Friday," Foster said. "But that's what we want. We want to play the toughest there is so we can work toward being the toughest there is."
Follow Pramika (@pramika_kadari) and @SidekickSports) on Twitter.
About the Writer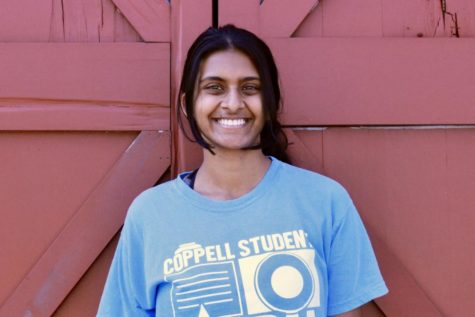 Pramika Kadari, Executive News and Enterprise Editor
Pramika Kadari is a senior and the Executive News/Enterprise Editor on The Sidekick. In her free time, she enjoys reading, writing, watching movies and...