Coach's Box: Merchant looking to make a difference on, off the field
Editor's note: This story has been corrected from its original version. The Sidekick apologizes for the error.
With the start of the 2019 football season, a new face can be seen on the sideline. With more than 15 years of experience, new Coppell defensive coordinator Justin Merchant replaces Kirk McBride, who is now at McKinney Boyd. Merchant was hired to fill in the position for both the defensive coordinator and the physical education teacher at New Tech High @ Coppell..
How have you adapted to Coppell?
The kids here at Coppell work really hard and are very coachable, which makes my job much easier. All around, it is a great place to work and has made the transition much easier for me. The rest of the coaching staff is easy to work with and we all trust each other in every step of the way.
What do you bring to the team?
I have the experience, but it is more than that. I am a guy who likes to build relationships with my students. Win or lose, at the end of the day, I want to win their hearts over. I really want them to understand I am here for them just like the rest of the coaches. When they know you love and care about them, they play even harder on every down.
What do you want the players to learn about life?
Ultimately helping them grow up and become young men. Be good husbands, fathers and become a productive part of society. It comes down to winning their trust and showing them you have to have high character and you actually have to prove it. Treating them with respect and creating a culture of everyone caring about everyone else.
What are you most excited for this season?
The kids have worked really hard together, and I know they will work really hard for each other. The team is looking very connected and I know we will go out there and surprise some people. The chemistry between the coaches is high and we are really proud of what the kids have done during our practices.
What is your approach to teaching physical education classes?
Teaching team sports right now, so kids need to know how to work together with different types of personalities. I try to encourage them to go out and have fun, [and] at the same time they improve their work ethic. Teaching these kids to work together and get things done will really help them when they become adults.
Beyond physical activity, what do you want these kids to learn?
All these skills that I try to implement in both my physical education classes and on the football field are gonna be beneficial. Making sure they make the world a better place and treat everyone they meet with respect. It is our job as teachers to help educate these kids at a young age. If all teachers have this same outlook, our world is going to be in good shape.
Follow Arman (@arman_merch) on Twitter and Sidekick Sports @SidekickSports
About the Contributors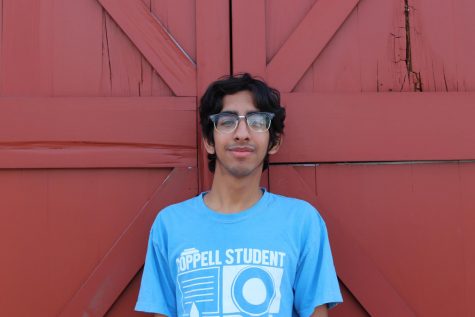 Arman Merchant, Staff Writer
Arman Merchant is a senior and a third-year staffer on The Sidekick. He enjoys his time watching football, listening to music and walking his dog. With...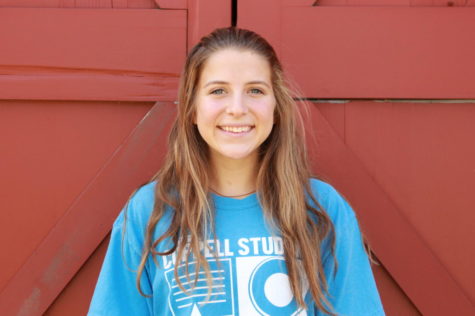 Sydney Rowe, Staff Writer/Photographer
Sydney is a senior and is a second-year writer and photographer on staff. She enjoys being active and going to new places in her free time. In school,...