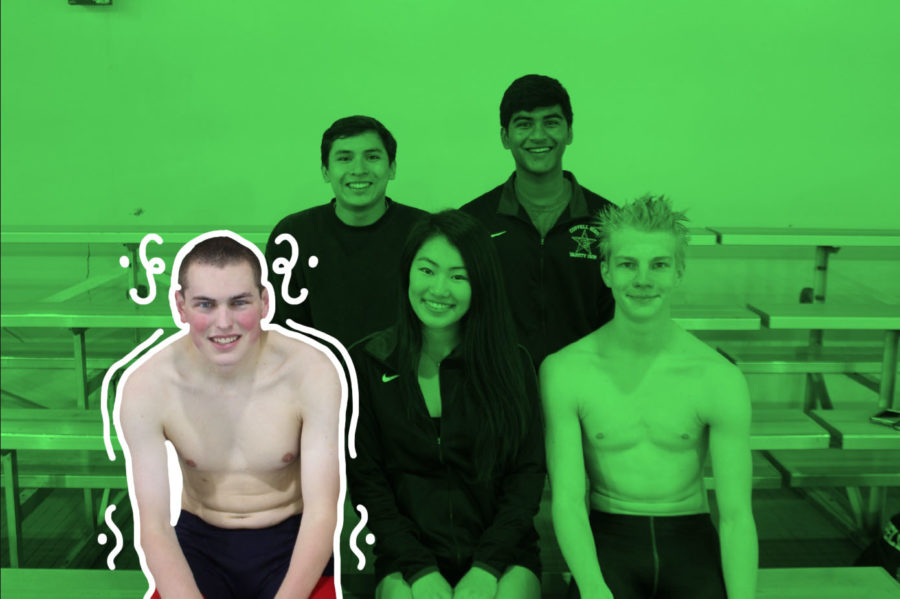 Matthew Rodman
CHS senior captain Matthew Rodman, a Coppell native and the only senior on varsity who is not a member of the International Baccalaureate (IB) program, has been on the varsity team all four years. He plans to continue swimming for a club team after he graduates and attends North Lake College.
What was it like being a captain?
It's really fun, especially meeting the team. I've lived in Coppell my whole life, and I've been going to the swim meets my whole life, so getting to be the captain of the team is really fun. I was happy I got to be it for a year.
Why did you go to all those swim meets?
I just volunteered. In middle school and elementary school, just for fun, to see what to look up to and to see the kids way older than me. I watched, and I helped out as a timer.
Why did you start swimming?
I started when I was 5, so I've pretty much been doing it my whole life. I did lessons when I was younger, and I really enjoyed being around the water, so I thought it would be good for me. I ended up liking it in the long run.
What is your favorite memory from swimming?
One of my favorite memories was sophomore year, the district meet. In my 500-yard freestyle, I wanted to break six minutes, and I didn't think I could do it, but I went 5:48. I was really happy, I was really working hard to reach that goal. Then junior year, I was trying to break 5:30 in the 500, and I went 5:27. Some of the things with my time goals, I've been really happy with, so just improving each year has been fun.
What was your hardest moment as a swimmer?
For my whole high school career, it would probably be freshman year. In the middle of the first semester, I failed Spanish. It was tough. I was in Honors; it was a hard class for me, so I couldn't swim for six weeks. Just being out of the water for a long time was hard for me. I passed the next six weeks, so I got to swim then.
For this year, just knowing it's my last year. It's really sad mentally because I really like being around Coppell. It's been fun for me. Just knowing it's almost the end is the hardest part of this year.