Winging it
Navigating my way through my first airplane flight
It was not the turbulence, it was not a weird guy sitting next to me. It was not airport security, it was not even having to wake up at 4 a.m.
The strangest thing about my recent flight to John Wayne Airport in Santa Ana, Cailf. was the looks on people's faces when I told them I am 17 and had never been on a plane.
When I first decided to attend the 2019 JEA/NSPA Spring National High School Journalism Convention in Anaheim, Calif., I was excited. So naturally, I told people about it. As the conversation went on, the point came up that I had never flown before.
"What? You've never been on a plane?"
I did not think it was that crazy. I have never been outside of the country, and my family drives almost everywhere. It never occurred to me nearly every one of my friends had flown before.
Walking into DFW Airport on Thursday at 4:55 a.m. was completely alien to me, I am just good at faking it. I casually strolled to the American Airlines kiosk and printed my boarding pass, pretending to know what I was doing. I went through TSA security still half-asleep and sat, acting like everyone else, waiting to board the Boeing 737-800, flown by Mr. Charles Lindbergh III.
As I got on the plane, I examined everything. I looked under the seats, up on the roof, played with the screen in front of me and stared at the flight attendants up and down. I felt like a kid walking into a new house.
All exaggeration aside, the flight itself was not strange at all. Takeoff felt like a rollercoaster, we did not hit any turbulence and landing was a piece of cake. I felt completely normal. Meanwhile, my fellow Sidekick staff members constantly asked me how I was feeling, what it was like, what I was thinking. The attention was the oddest part.
The one let down of the outbound flight is I did not get to look out the window. I sat in the aisle seat – very beneficial to stretch my legs – but I did not get that amazing view of the mountains and lakes.
However, on the way back home, my wishes were fulfilled. I told the couple next to me it was my second time on a plane, and they kindly opened the cover on the window. I must have stared outside for 10 minutes straight.
Mesmerized, confused, slightly lost, tired, amazed – the list goes on of the emotions I felt on my first flight. Either way, the best part will always be the looks people gave me when I told them.
About the Contributors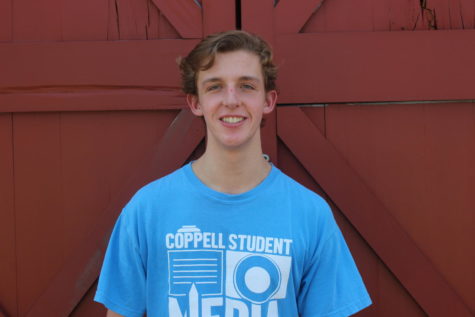 Nicholas Pranske, Executive Copy and Design Editor
Nicholas is a senior and in his third year on The Sidekick staff. He enjoys reading the encyclopedia cover to cover and polishing shoes. You can often...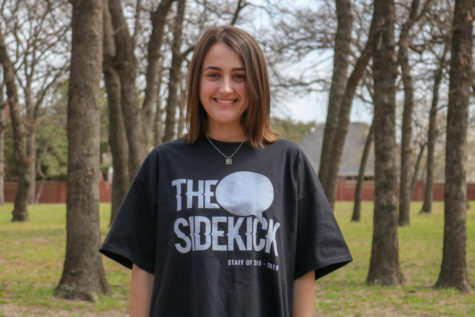 Bren Flechtner, Photography Editor
Bren Flechtner is a senior and third year staffer on The Sidekick. In her free time, she enjoys sewing, taking photos and spending time with friends...