From flowers to faces, art show displays student talents
Coppell High School senior AP 2D Design student Lucilla Veliyathumally loves flowers.
This is evident in her artwork, specifically the one she tentatively titles "Flower Power", which is vibrant and bursting with color. It was one of the many pieces on display at the CHS AP/IB Art Show on Thursday.
"I do [art] for myself," Veliyathumally said. "I get anxious sometimes and everything kind of spins a million miles an hour in my head, and it's nice to be able to just let it flow out onto the paper. I'm a pretty bubbly person, so I feel like my artwork represents who I am – very bright, colorful, cheerful. I like making people smile and laugh, so I hope my art does that too."
"Flower Power" was born from the inspiration of Veliyathumally's flower-based Pinterest board and the use of Copics, Prismacolor markers and ink.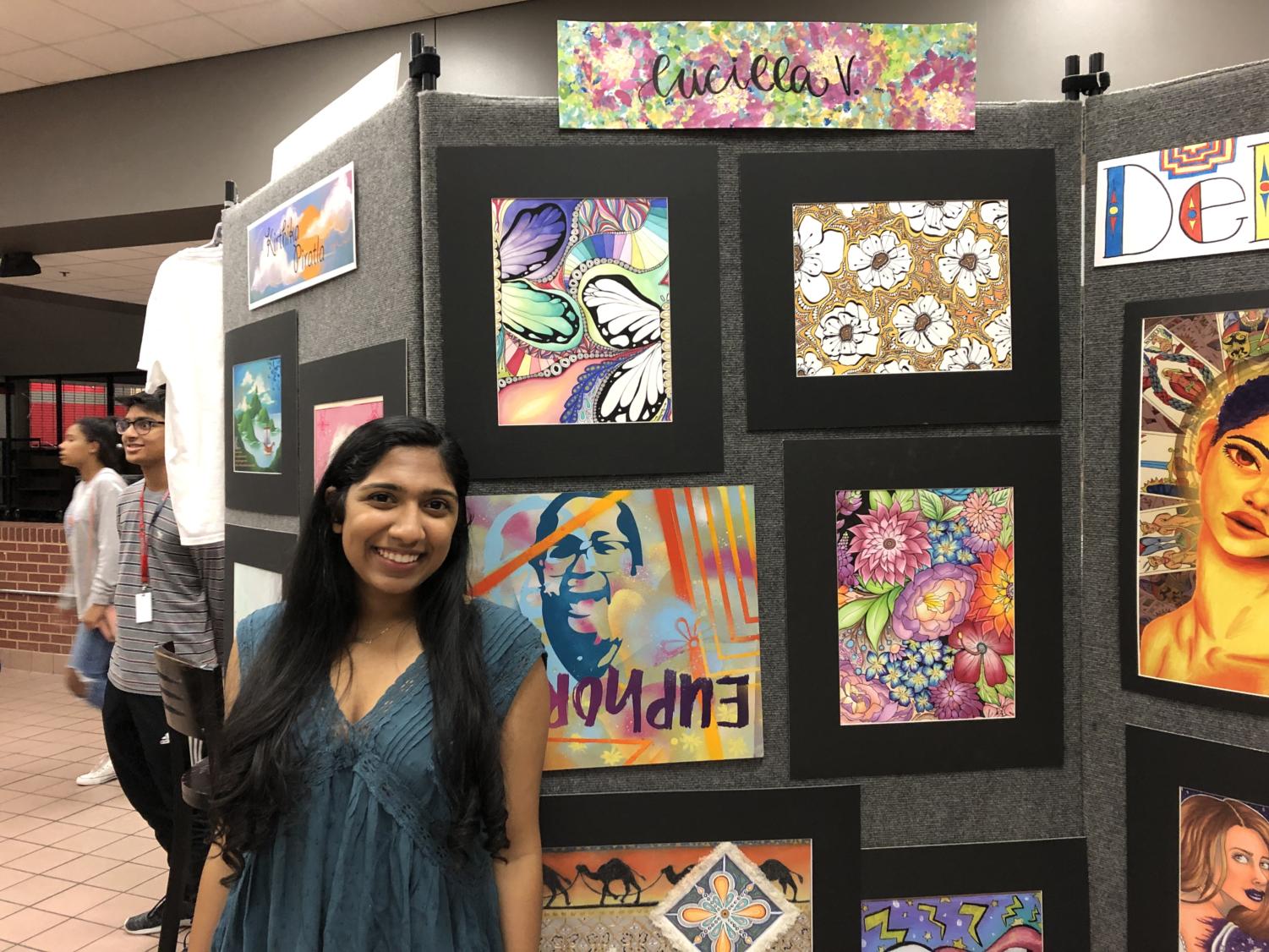 Other works on display included painting, drawing, design, sculpture and digital-based art. They ranged from intricate self portraits to a sculpture of cheese. Altogether, the show is a culmination of what students in AP and IB have been working on all year.
"It gives us something to feel proud about," said CHS sophomore Tony Shi, who is in AP Drawing. "That's important, because in an art class, you see everyone else [and may think] they're better than you, so you get down and [may] stop being motivated. Having a show where people come up and compliment your work really helps boost your self esteem as an artist."
Only a few minutes after the show began, the cafeteria was bustling with activity, as guests explored the displays of art and interacted with the artists.
"In my experience, in high schools, [art] is generally a much smaller department than others, and we don't really get a chance to make a show for the kids, and to put it out there for the public and parents," CHS AP 3D Design teacher David Bearden said. "This is a nice way to showcase the hard work they've put in all year long."
Walking around the gallery, guests carried plates of snacks and desserts and cups of tea. But the main attraction was the vast amount of artwork.
"Art really represents culture," AP 2D Design teacher Cameron Tiede said. "I couldn't imagine the world without art. Even if they don't go into art or design as a career or profession, I think art helps people look at the world in a different way. It helps you realize that the world isn't just black and white."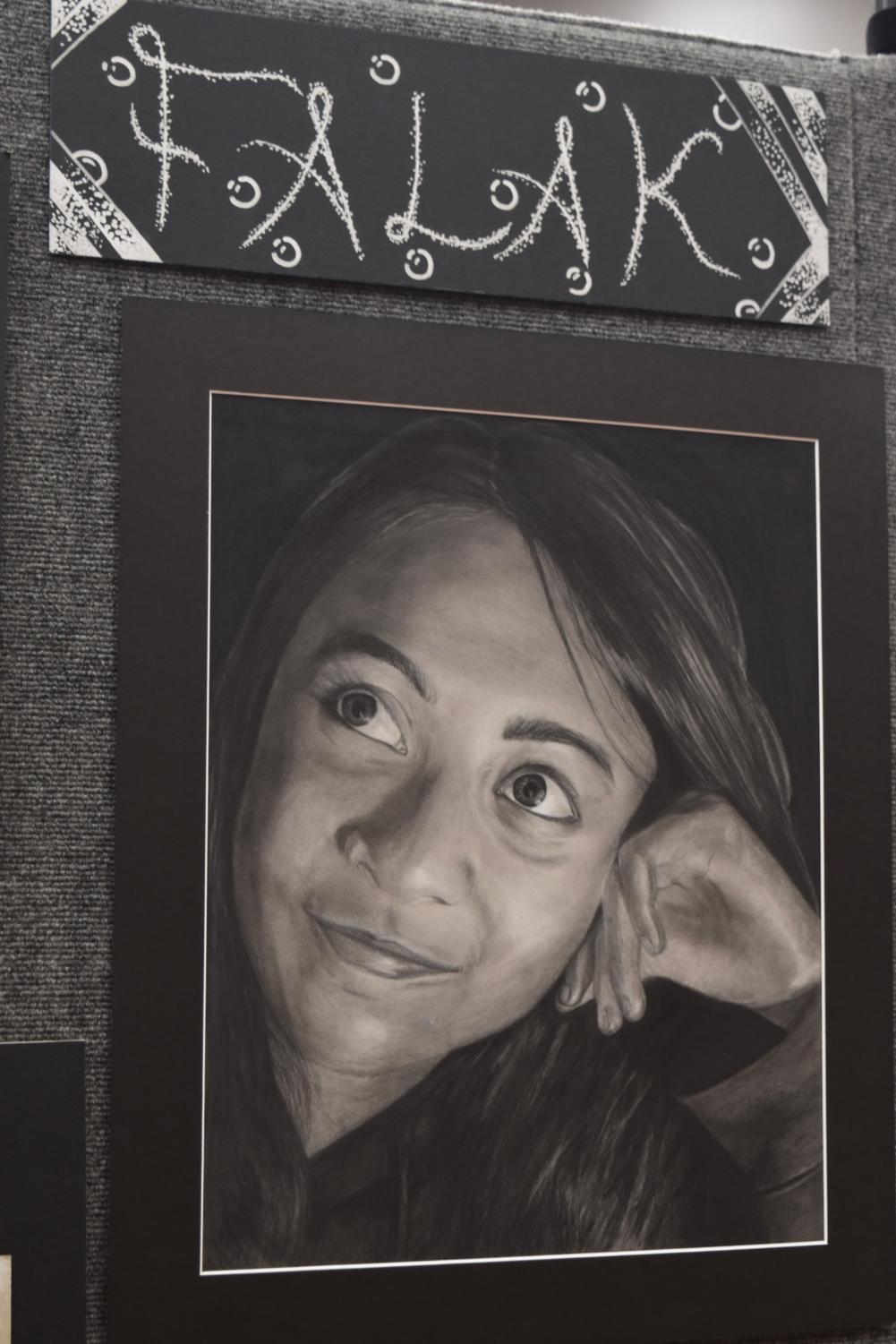 Students showcased their work, interacted with friends and family and took pictures together.
To many, the show is a way of shining the spotlight on the arts program to the community, which some feel is underrepresented.
"It's important to have art shows and show your work to broaden people's minds," Veliyuthumally said. "Having this gets more people involved and spreads the news, and [can] even inspire a younger generation. Art is a way to express [yourself] creatively. Nobody can control what you do with a pencil and paper. You have the ability. You can bring your ideas to life."
Follow @anthonycesario_ on Twitter
About the Contributors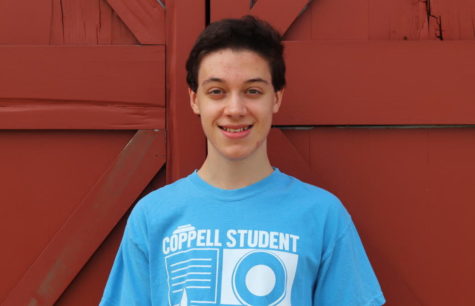 Anthony Cesario, Executive Editor-in-Chief
Anthony Cesario is a senior and the Editor-in-Chief of The Sidekick. When he isn't keeping up to date with all things music related, he enjoys exploring...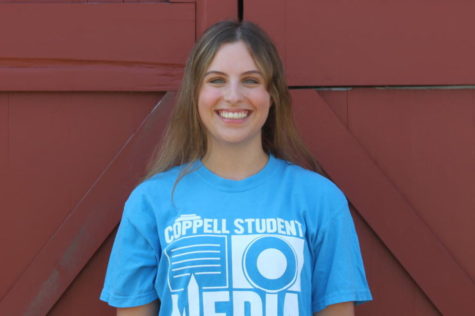 Mari Pletta, Staff Photographer
Mari Pletta is a senior and a third year photographer for The Sidekick. Outside of school she enjoys traveling and taking photos on vacation over the summer....