Coppell seniors end soccer career with loss against Carroll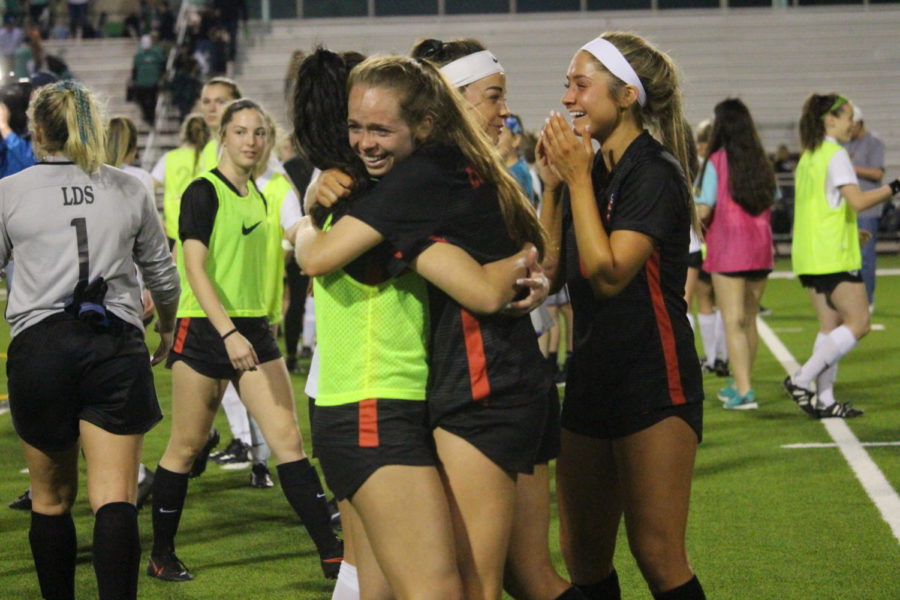 After a season full of success, the Coppell girls' soccer team suffered a 3-1 loss during last night's Class 6A Region I quarterfinal match against Southlake Carroll at Denton High School.
The district champion Cowgirls end the season 26-2-1.
With the season wrapping up, Coppell's seniors were hoping to close their high school careers with a victory but instead left the field with heavy hearts.
"It's my daughter's senior year, so it's heartbreaking that it ended like this," Christy Ramirez, mother of CHS senior Addison Ramirez, said. "They fought so hard, and they were such a good team."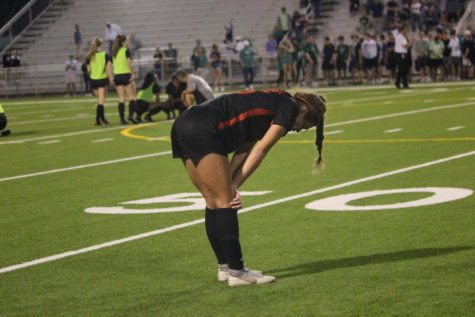 The Dragons made their first goal early in the first half. According to Coppell coach Ryan Dunlevy, a foul at the beginning of the game went unnoticed, putting the Cowgirls at a disadvantage.
"Allowing the first goal completely changed the game, because at that point we had to adjust things we were doing a little bit," Dunlevy said. "In the first five minutes, when the official overlooked a foul, that could've changed the game too."
Midway through the game, Coppell junior Montserrat Lomeli cramped up and stepped out of the game, as the Cowgirls were still recovering from Tuesday's overtime game against Mansfield Lake Ridge.
Going into half time, the Dragons led 1-0. But in the second half, with about 40 minutes left in the game, the Cowgirls earned their first goal, heading into first overtime with the score 1-1.
"[Scoring a goal] was definitely super exciting, because it got us pumped up again, ready to go into overtime if we needed that, and it just raised our spirits," CHS junior forward Alyssa Roemer said. "Just the idea of [Carroll] playing us was intimidating, so coming back from being down was super important to us."
But during that OT, the Dragons scored twice to take a 3-1 lead. Coppell fought hard until the game's last second but failed to redeem themselves.
"We let [Carroll] do certain things that we talked about not allowing them to do, so they became really dangerous," Dunlevy said. "Whenever we began to play too direct, we began to lose control of the game. We played more to their strengths than to our own. When we don't execute what we're doing effectively and intentionally, they become more dangerous."
Although the Coppell seniors cannot say they won their final high school soccer game, there are other things to be proud of, according to Dunlevy.
"My seniors came out and worked their butts off for this game," Dunlevy said. "They can walk away from this knowing they worked as hard as they possibly could."
The Sidekick's Neveah Jones contributed to this report.
Follow Pramika on Twitter @pramika_kadari
About the Writer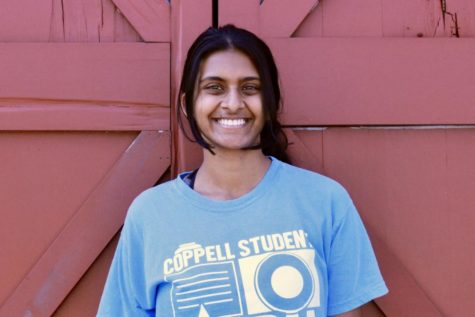 Pramika Kadari, Executive News and Enterprise Editor
Pramika Kadari is a senior and the Executive News/Enterprise Editor on The Sidekick. In her free time, she enjoys reading, writing, watching movies and...