On the Spot: Calvert hits home by presenting dangers of drug usage and addiction (with video)
Lindsey Reimer
In just a short 15 minute drive from Coppell High School, one can gain access to what was a major drug haven. By masquerading as a hotel to hide suspicions, the Han Gil Hotel facilitated a major drug market filled with violence, murders and weapons in the Dallas area.
On Tuesday, Deputy Criminal Chief Assistant U.S. Attorney Rick Calvert presented the Han Gil Hotel case involving two deaths which occurred in 2016 and 2018 in the CHS arena. The case's connection to Coppell lied in its shocking details: the death of two former CHS students. Calvert continued to speak about the ties that the Han Gil Hotel had to Coppell and the surrounding community by mentioning arrests of the two as they engaged in illegal drug trafficking.
The presentation addressed various drugs and their levels of potency. Calvert also mentioned drugs targeting young adults and how they quickly lead to a dangerous addiction.
"My mission was to inform [the residents of Coppell] that they are not immune from heroin and opioid abuse and addiction,"Calvert said. "It is happening to individuals here and unless people wake up and tackle the problem and recognize the issues, it's going to continue."
The adverse effects of drugs and addiction were demonstrated as well. Calvert mentioned the physical repercussions of drug usage such as high blood pressure, anxiety and insomnia, describing conditions as the "worst flu" one could witness.
Furthering the shock of his audience, Calvert explained about the severity of drug addiction of a CHS alumni who injected heroin eight times a day.
In a short, 30-second clip, Calvert showed a women rolling in water on the side of a street around a police car to demonstrate the effects of newer drugs targeted towards young adults. Calvert additionally shared personal stories of drug addiction that were sparked by prescriptions or curiosity.
"We are willing to talk about the reality of [drug and substance usage] and own what the real long term effects are," CHS Principal Dr. Nicole Jund said. "We should continue to educate ourselves and educate our families and kids."
According to Calvert, peer pressure, stress, anxiety, depression are all factors contributing to the usage of drugs. With the rise of teenage mental health disorders, it is not a surprise that drug and substance usage has also increased.
"I thought the presentation was very informational," CHS sophomore Hannah George said. "[Calvert] gave a lot of information about prescription drugs and how they are a gateway to other drugs."

Hang on for a minute...we're trying to find some more stories you might like.
About the Contributors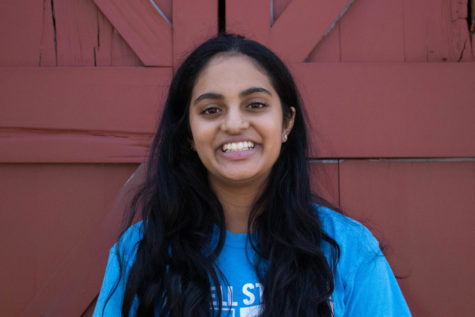 Shreya Beldona, Staff Writer
Shreya loves participating in artistic endeavors such as dance and drawing. Shreya enjoys writing about various topics ranging from fashion to pros and...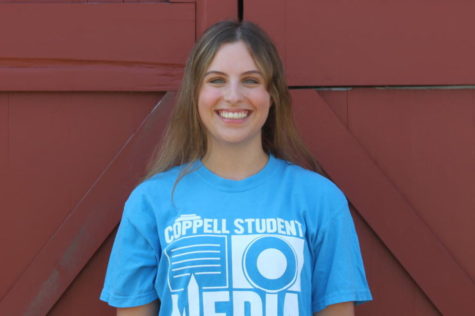 Mari Pletta, Staff Photographer
Mari Pletta is a senior and a third year photographer for The Sidekick. Outside of school she enjoys cooking on the weekends and taking photos on vacation...