Lavigne sinks below expectations on 'Head Above Water'
It is sometimes hard to believe Avril Lavigne has been in the music industry for 17 years, especially because much of her career has been built upon teenage angst and clinging to youth in a way that borders on obsessive.
Love it or hate it, this has always been part of Lavigne's image. Six years removed from her last album, however, Lavigne has separated from her second husband and has been diagnosed with Lyme disease – and, it seems, decided it is finally time to "grow up".
Lavigne details her struggles in "Head Above Water", the lead single from her sixth album of the same name. She proclaims that her "voice becomes the driving force" as she begs God to not "let [her] drown". The song transitions from a piano ballad to powerful pop-rock that feels both fresh and familiar, a fitting comeback after her extended hiatus.
In some ways, Head Above Water, released on Friday, meets the expectations set by the lead single. Many of the tracks are built on themes of strength and empowerment, whether it be ending a toxic relationship ("Tell Me It's Over") or searching for more out of life ("Bigger Wow").
But in an album almost completely made of ballads, the song themes become repetitive and the melodies indistinguishable. "Birdie", "It Was In Me" and album closer "Warrior" all rehash the message of overcoming adversities but sound like they could have been sung by anybody. Not to mention "Goddess", another song so bland that hearing Lavigne attempt to rhyme "pajamas" with "bananas" in the chorus cannot even make up for it.
Lavigne mixes things up on "Dumb Blonde", though, a foot-stomping anthem that recalls her 2007 hit "Girlfriend" and sounds like it was ripped straight from the rolling credits of a high school drama film. Ignoring Nicki Minaj's forgettable verse, "Dumb Blonde" is actually pretty great – but it sticks out so sorely from the rest of the album that it ends up feeling like a misstep.
"
Say what you want, just don't say that you're leaving. I hope this summer breeze will last more than a season. Will you write to me? In time, we'll see – maybe spend your whole life with me."
— Souvenir
On the other hand, Head Above Water exceeds most when it combines the new, mature Lavigne with the one we already know.
"Crush" is the album's centerpiece, a bittersweet love song that builds up to a cinematic ending where Lavigne is joined by a choir. Her voice shines brilliantly on this track. Another highlight is "Souvenir", a song begging to be played in the car, windows down. It is nostalgic in the best ways, thanks in part to the country influences in the verses that recall her debut album, and the breakdown that resembles the "yeah-yeah" hook from her 2002 hit "I'm With You".
Nonetheless, a few bright moments don't completely spare Head Above Water from mediocrity. These songs may be more personal to Lavigne, and maybe it is time for her to grow up. But the end result is an album that feels disjointed and unsure of itself, and makes me more confused of Lavigne's identity 17 years into her career than I was before I heard the album.
Follow @anthonycesario_ on Twitter
About the Contributors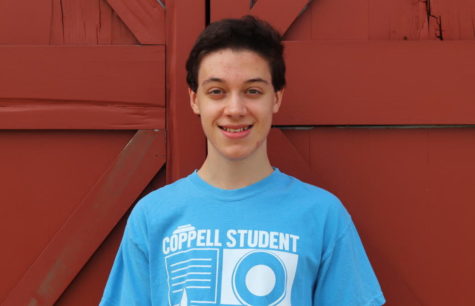 Anthony Cesario, Executive Editor-in-Chief
Anthony Cesario is a senior and the Editor-in-Chief of The Sidekick. When he isn't keeping up to date with all things music related, he enjoys exploring...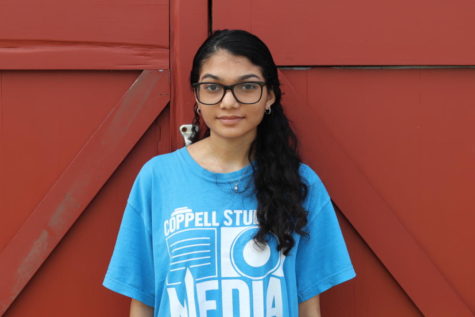 Shriya Vanparia, Staff Designer
Shriya Vanparia is a senior and a second year staffer on The Sidekick. In her free time, she loves to draw, paint and listen to music. With comments and...