February teacher of the issue: English teacher Stephanie Ball builds connection with students
Before teaching at Coppell High School, English teacher Stephanie Ball taught at Central Elementary School in Lewisville. The only difference, she says, between high school and elementary school students is she does not have to wipe noses in high school.
For Ball, the maturity level is the same, but  that is the best part.
In elementary school, Ball had a teacher who sparked her love for reading and, soon enough, her desire to teach developed. Years later, she carries on that same legacy by inspiring her students.
"As I got older, I got into babysitting and realized I really loved kids, and [teaching] was one career where I could always be around kids, so that's what I did," Ball said.
Taking that love for kids, Ball started teaching first grade for four years at Central. Then, on the other end of the spectrum, she taught freshman writing at Texas Woman's University.
"I loved being on campus and seeing the high school seniors develop into college freshman," Ball said. "But here at Coppell, I now get to see the students I had as freshman grow into seniors. Actually, my first class of freshmen are now seniors so I'm excited to see them graduate."
One thing Ball emphasizes in her class is discussion. Her favorite activity is to have a class discussion of a book the students are reading. However, Ball's discussion with students often goes deeper than just book talk.
It started two years ago with a class of IB junior students.
"This class was complaining a lot and really stressed out, so I thought we needed something positive," Ball said. "I thought the best way to do it was to sit down and figure out what's going on in their lives and ask them some questions. They really just took it from there."
Now known as "therapy sessions", Ball gives high school students the occasional opportunity to relax, have a day off and vent and talk through their recent problems.
From sharing adventurous stories to having in-depth book talk to simply connecting through conversations, CHS English teacher Stephanie Ball is an expert at building relationships with her students.
About the Contributors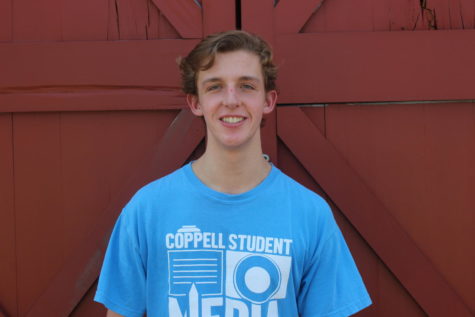 Nicholas Pranske, Executive Copy and Design Editor
Nicholas is a senior and in his third year on The Sidekick staff. He enjoys reading the encyclopedia cover to cover and polishing shoes. You can often...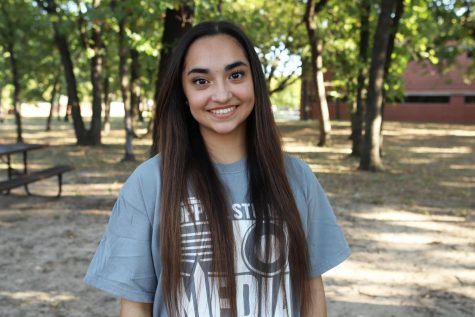 Camila Flores, Staff Photographer
Camila Flores is a senior and third-year staff photographer on The Sidekick. In her free time, she enjoys taking photos of friends and going to dance....