Love for sport turns into future for Sherrer
The feel of dribbling a ball down the court and hearing the swish after hitting a shot for three is known to many, but to some, it is much bigger.
This feeling is embedded in Coppell sophomore guard Emma Sherrer. From at a young age, basketball has been part of her life, whether it is first learning how to dribble or taking the court for the CHS varsity team.
"Basketball has been something I have always had," Sherrer said. "If something is ever going wrong, I always know I can count on basketball to be my safe place."
When she was only 4, her parents introduced her to basketball, and her passion has only grown throughout the years.
"Picking up a ball for the first time opened a new chapter in my life," Sherrer said. "I really do not know what I would be like today if I did not start playing basketball."
Making the move from junior varsity to varsity this season has been a learning experience for Sherrer, but has provided more opportunities to develop as a player on and off the court.
"Pushing myself to become a better player and playing at a competitive level is something I really enjoy," Sherrer said. "Playing with both older and younger players, you get to really learn about the sport and improve each step up the way."
Whether in class or on the court, Sherrer makes sure she is giving everything she can.
Her work ethic does not go unnoticed by girls basketball coach Kristen Davis, who has helped her throughout her transition to varsity.
"She is one of the hardest-working kids I have seen on the court," Davis said. "She is a role model for our younger players, and shows what work ethic is and being on varsity takes. Her ability to be coachable and accountable no matter the situation embodies what we want all our Cowgirl basketball player to be."
Her teammates knew from the moment she stepped onto the court that she had the mentality to play on the varsity team.
"She makes everyone around her a better player," junior guard Anika Herron said. "She is always in a positive mood, and her winning mentality really helps connect the rest of the team together. She might be one of the younger players on the team, but she plays like she has been doing this for a while now."
Although she started playing with a group of new teammates, Sherrer thinks it makes the game so much more important.
"We all have various personalities and are all quite different," Sherrer said. "But at the end of the day, we are still a family, and our ability to work so well together has made us a much better team."
Sherrer has plenty of time to develop as a player, and her coaches could not be any more excited.
"Just knowing I have her for another few years is amazing," Davis said. "That just sets us up for next year to have more success, and she is going to be a big part of it moving forward. Working with athletes like her makes my job so much better."
Every step of the way basketball has been there, and Sherrer has climbed the ladder and will continue to climb. With aspirations to play in college and moving onto the WNBA, Sherrer is excited for the future.
"The game is part of me, and it is the greatest feeling," Sherrer said. "Although I have a ton to accomplish, I will always know I was able to make it this far, and I will continue to push myself towards my goals."
Follow Arman @arman_merch
About the Contributors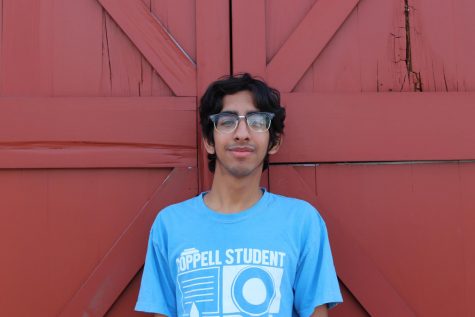 Arman Merchant, Staff Writer
Arman Merchant is a senior and a third-year staffer on The Sidekick. He enjoys his time watching football, listening to music and walking his dog. With...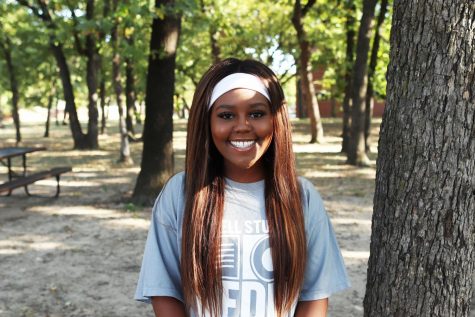 Neveah Jones, Staff Photographer
Neveah Jones is a senior and third-year staff photographer for The Sidekick. Neveah is involved in Student Council and National Honors Society. You can...