Hoque, Priest explore mental illness through self-written play
The subject of theatrical works has no boundaries and CHS9 students Emma Hoque and Sophia Priest are taking full advantage of that. The two girls are writing a full length script titled "Out of My Head" which deals with mental health through the personification of mental illnesses such as body dysmorphia, anorexia and depression.
"A lot of times adults, especially parents and administrators, will be like, 'oh, that's just teen angst, you'll be fine' but then for some people, it doesn't go away," Priest said. "Some people carry it into adulthood and don't know how to deal with it because their parents told them it would go away. They keep living on that false hope."
The story follows teenagers with completely different backgrounds. Each suffers from a mental illness which is physically represented onstage by other actors, providing something visual for the audience to recognize as antagonistic forces. So far, the first act is almost complete and the general idea of the second act is developed but needs to be written.
The process of writing such a story is long. Hoque and Priest first developed their characters, drawing inspiration from their friends and their own experiences. Further research on mental health was done to make a well-rounded depiction of mental illnesses. Both contributed to one of the main messages they want to send to audiences: mental illnesses are not the same for everyone.
"We talked to so many of our friends that we knew have anxiety or depression," Priest said. "Every person described it in a different way. We had to meet in the middle [for the script] without it being, 'this is exactly what anxiety is like' or 'this is exactly what depression is like'."
The modern day high school setting of the play allows for a relatable experience for a student audience, a purposeful decision by the playwrights. It also allows for a relatively cheap cost of production. The only necessary set pieces are a teacher's desk, student desks (a number which varies depending on the size of the cast) and a blackboard on wheels.
The characters and setting came together as Hoque and Priest formed their plot. The man versus self conflict is brought to life onstage in a way audiences could more easily recognize as a man versus man conflict.
"It's not [the character's fault] that they [are suffering from mental illness], so we need to show another person [onstage] who they are fighting against," Hoque said. "They don't want those feelings, they don't want those thoughts, so they are trying to fight it. The personification helps present it like man versus man instead of man versus self."
Despite the heavy material, the play comes in the form of a dark comedy.
"It has some touchy subjects that some people are scared to talk about," Priest said. "We used very funny moments to be like, 'oh wait, I shouldn't be laughing because it's really sad but I'm laughing anyway.' It's that weird emotion you get when you watch shows with that type of humor and it's really cool to feel."
The hope is audiences can relate to the characters onstage and empathize with them. With a stigmatized topic such as mental health portrayed in a live production comes a more personal connection between the characters and the audience members. It also provides representation for a demographic that has been slowly increasing its share of discussion.  
"I hope that [people] can come see this or read this and see themselves in it," Priest said. "I hope they find themselves in it and that they're able to see that, 'we all feel this way, I'm just more aware of it.' It's a very hard thing to recognize and I feel like if we can bring some light to that, it would be fantastic."

Hang on for a minute...we're trying to find some more stories you might like.
About the Contributors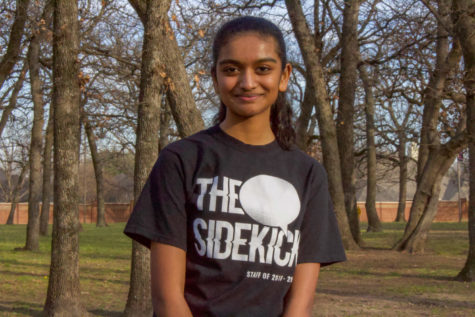 Sally Parampottil, Co-Student Life Editor
Sally is a sophomore and a first-year staff writer. In her free time, she can be found writing, drawing, watching Netflix or sleeping. Her favorite movie...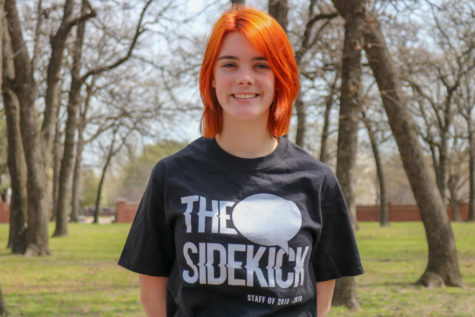 Lilly Gorman, Staff Photographer
Lilly Gorman is a sophomore and first year photographer on The Sidekick. In her free time she enjoys shooting 35mm film and taking photos. She is part...