December: Songs of the Month
Due to a prolonged hiatus, Coppell Student Media will be crowning three songs the status of "Songs of the Month". Each song is wholly unique from each other both sonically and stylistically. Most importantly, their present status in the music industry isn't telling of their future influence on it.
The first song is "Livin' Loose" by George Clanton off of his sophomore record Slide. Before releasing the album earlier this year, Clanton was on track to perfecting the slow, melodic world of Vaporwave. "Livin' Loose", the first track on Slide, feels like a natural evolution to Vaporwave as a whole.
The second song is "Passionfruit" by Benny Sings. It is a single which covers Drake's mega-hit "Passionfruit" from his album/playlist More Life. Sings takes the song in a direction which feels a lot more mellow. The new aesthetic is women together by Sing's passionate vocals which do justice to the original rendition.
The third song is "Guest House" by Daugthers off of its newest record You Won't Get What You Want. The track closes off the record with a crescendo of electric guitars, orchestral strings and existential ambiance. You Won't Get What You Want's soundscape is reminiscent of motifs from industrial bands such as Nine Inch Nails – without feeling like a rerun.
Each song listed stands on its own and do not require a larger understanding of the music industry and its intricacies. It is not a question of how you listen to them – just when you choose to.

Hang on for a minute...we're trying to find some more stories you might like.
About the Contributors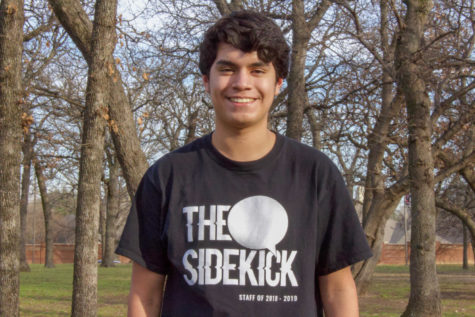 Andrés Bear, Coppell Student Media Web Producer
Andrés Bear is a junior and second year staffer on The Sidekick. He enjoys playing the acoustic guitar, writing not-so-short stories and reading in his...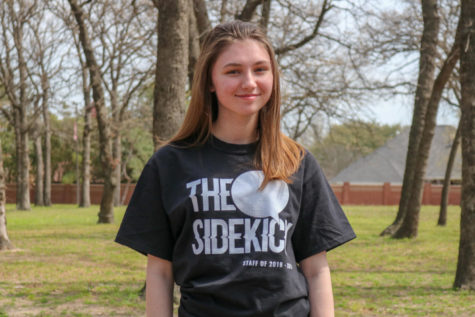 Gwynevere Bonacci, Staff Designer
Gwynevere Bonacci is a Senior and first year staffer on The Sidekick. Other than sidekick she spends her time working on her artwork, learning the ukulele,...