On the Spot: It's beginning to look a lot like Christmas in health sciences (with video)
Garrett Johnson and Will Weir | KCBY-TV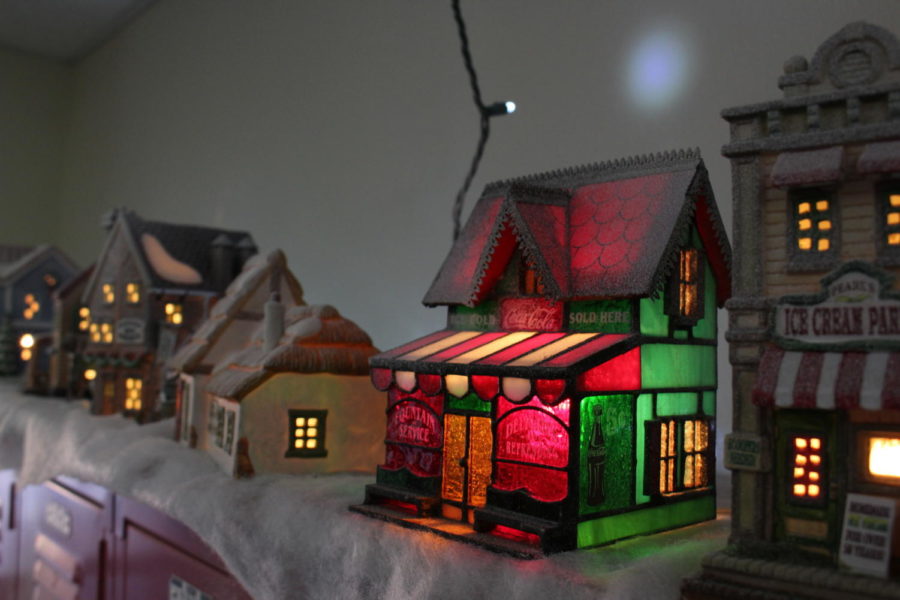 Gary Beyer's Emergency Medical Tech (EMT) and Pharmacy students are greeted by multi colored twinkle lights, a miniature holiday village and a large wintertime train set display as they enter his classroom.
Beyer set up holiday decorations in and out of his room (A110) last week, at the end of Thanksgiving break.
The train display inside his room is an extensive collection he has built up over the years, complete with tiny trees, buildings, people, artificial snow and of course, fast-moving toy trains.
Beautifully decorated miniature buildings make a line atop the unoccupied lockers and layer of fake snow in the hallway, including a diner, ice cream parlor, popcorn factory and even a Lowe's. The stores and houses glow and softly play music as their baubles spin, inspiring the feeling of wintertime on a small town block, with all the promise of Christmas on the horizon.
"It's something fun to do and it takes up some empty space, and shows that everybody should have some type of creative side," Beyer said.
Holiday decorating is meaningful to Beyer because it reminds him of his childhood. Though it is only his second year of teaching, he plans to continue the tradition.  
"Most people have some kind of memories of childhood during the holidays." Beyer said. "I grew up in California, so we didn't have cold weather, but we still had a house and a town that was decorated."
The decorations provide a good atmosphere for students.
"They're really cool, very elaborate and the details are very fun to look at," HOSA president Katherine Oduguwa said.
Beyer's students are also encouraged to bring their own decorations for his room.

"Regardless of what your ethnic or religious backgrounds or beliefs are, there's always some kind of tradition," Beyer said. "I welcome the students to bring in anything they want, and decorate. I think it's good for people to hang on to certain memories."
About the Contributor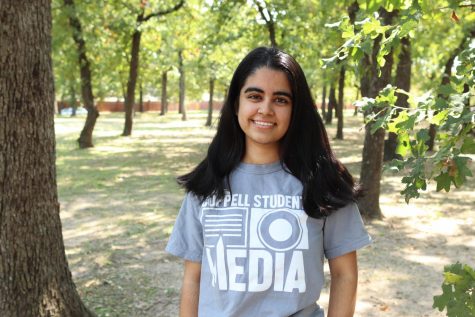 Shivi Sharma, Executive News Editor
Shivi Sharma is a senior and Executive News Editor for The Sidekick. She is part of the IB Diploma Programme at CHS and also edits for Brown Girl Magazine....