A big step forward: McGill commits to play football at SMU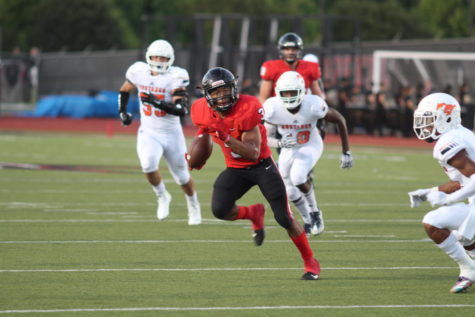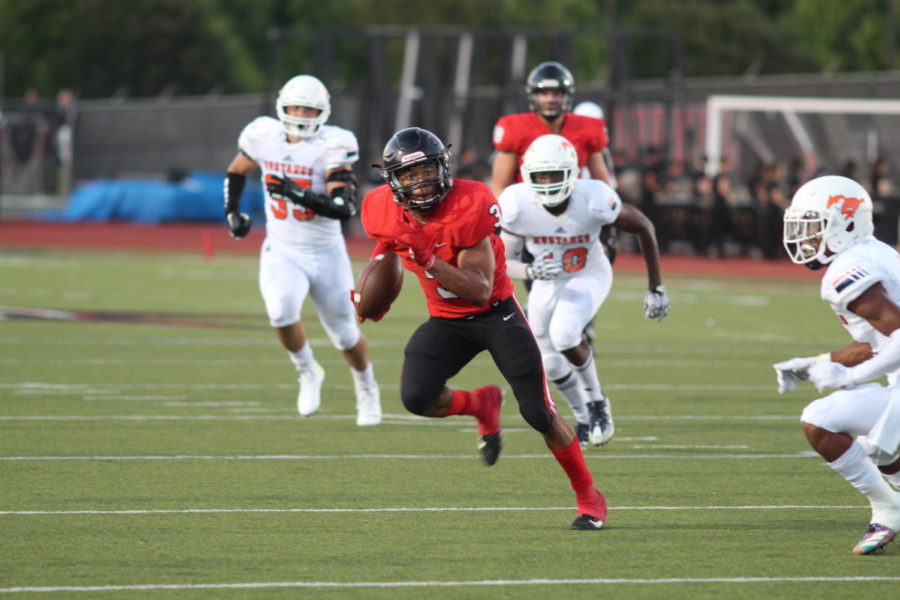 UPDATE: As of the Dec. 16, McGill has changed his commitment from SMU to Standford. Read more.
Not many people get the opportunity to play varsity football in their freshman year, let alone start on varsity. But that did not stop Coppell High School senior Jonathan McGill.
McGill recently orally committed to play college football at SMU.
A safety and wide receiver, McGill has been playing ahead of his age group since he was 6, so he was well accustomed to being the youngest on the team. Playing on varsity as a starter against players three to four years older was not something new to McGill.
Now three and a half years later, McGill has grown to be one of the Cowboy's most prominent players on the field and a dreaded threat for the offense.
McGill is known to be a player with a persistent, hard-working personality by his coaches and teammates alike. Over the span of his football career, his strong work ethic is what puts him in positions to make important plays throughout the game on both sides of the ball.
"I've learned to work hard for whatever you're going after, whether that be school work or whether that be football or anything in life," McGill said. "I've always had a worth ethic but I feel like Coppell [football] helped me better it."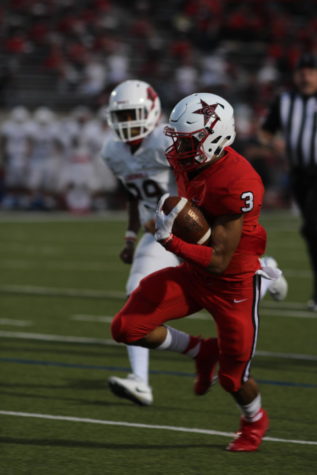 Over the years, McGill's talent on the field garnered interest from many scouts and colleges. In total, McGill had full-ride scholarship offers from 26 universities across the nation, including Stanford, Cal-Berkeley, Texas Tech, Duke and Princeton. However, McGill already had his eyes set on SMU.
"I wanted to be a person that will be remembered forever. I feel like our 2019 recruiting class at SMU can do some great things and bring SMU back to its top form," McGill said. "Hopefully when it's all said and done, we get a "30 for 30" [ESPN documentary] on our recruiting class about how we helped bring SMU to the top."
CHS senior safety Khalil Rasheed plays alongside McGill and is also a childhood friend.
"Jonathan is really a leader for the team and opens up opportunities for everyone else," Rasheed said. "The offense often doesn't like going to his side, so it opens up big play moments for us."
Cowboys defensive coordinator Kirk McBride has known McGill since he was youth football player.
"He's a good character, has a very strong work ethic and overall a great kid," McBride said. "He has all the tools to be successful in life, clearly until this point he has been very successful. Obviously his athletic ability stands out, but I think what really sets him apart from others is how smart he is, he has a great understanding of not only our defensive schemes but also has a good football IQ in general."
And though his college football career is just about to begin, McGill already has his sights on his goals, and he is aiming high.
"My dream is to go to the NFL and play for at least 10-12 years," McGill said. "When I won't be able to continue to play football, I would like to major in communications so I can be a sports broadcaster or a sports analyst. I want to always be around football even when I don't have to specifically play the game."
Although there is no way to be certain where he will end up if he gets drafted for the NFL, McGill has his finger crossed for his favorite team: the Dallas Cowboys.
"My dad's a diehard Cowboy fan so that's my favorite team," McGill said.  "It'd be a dream come true if I get drafted by them."
Committing to SMU may be a big step forward in McGill's career, but the laborious road to the NFL still stands in front of him.