Coppell takes step towards district title in rout of Tigers
IRVING – Six minutes into the game, Coppell senior wide receiver Dantrell Moss worked around the defense and scored the Cowboys' first touchdown on a five-yard toss. The game could have ended there and given the same result – but it did not end there.
The Cowboys beat Irving in a dominating game, 48-13, Friday at Joy & Ralph Ellis Stadium.
The Cowboys (6-2 overall, 4-1 in District 6-6A) started with the early lead by Moss and took off from there. Although the score was only 7-0 at the end of the first, there were quite a few big plays in the second. Early into the quarter, Coppell junior quarterback Drew Cerniglia found senior receiver Rasheed Noel from 36 yards to extend the lead to 13-0.
On the next drive, Irving (0-8 overall, 0-5 in District 6-6A) got into the red zone. However, it was forced to settle for a field goal following a long sack by Coppell outside linebacker Xavier Brown.
Brown was a prominent, aggressive force for the Coppell defense throughout the night. With every tackle, sack or any overall good play, Brown would be the most energetic one on the field.
"I think I bring a lot of energy to the team," Brown said. "When I go out there and do my thing, people get [hyped up] with me and that's always a good thing."
The Cowboys defense has been consistent throughout the season. The offense, on the other hand, is still trying to get things to click. At the head of that is Cerniglia, who has been improving as the starting quarterback. He went 12-16 with five passing touchdowns against the Tigers.
Going into the Cowboys' important game against Flower Mound next week, he will have to give similar statistics.
In order for the Cowboys to win District 6-6A, according to coach Mike DeWitt, they will have to win against Flower Mound and the following game against Irving-Nimitz, and Lewisville has to lose one of its final two games.
Coppell and Flower Mound will kickoff on Friday at 7 p.m. at Buddy Echols Field for Coppell's Senior Night.
About the Contributors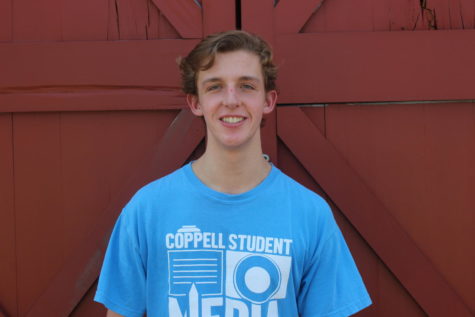 Nicholas Pranske, Executive Copy and Design Editor
Nicholas is a senior and in his third year on The Sidekick staff. He enjoys reading the encyclopedia cover to cover and polishing shoes. You can often...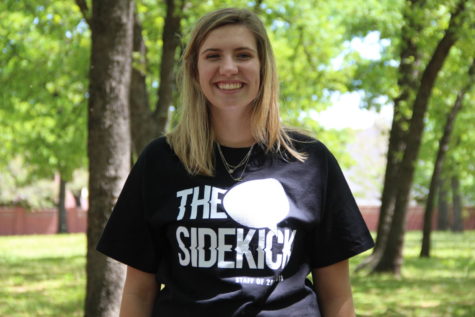 Aubrey Phillips, Staff Photographer
Aubrey Phillips is a senior and second year staffer on The Sidekick. In her free time, she enjoys spending time with friends and family, listening to music...