Cowgirls prepare to challenge Lady Cardinals in highly anticipated match to close the regular season
Coppell volleyball's regular season will come to an end at Irving Macarthur tomorrow at 6:30 p.m.
Coppell last played Macarthur on Sept. 28 at home. The match ended in an overwhelming 3-0 win for the Cowgirls.
The Cowgirls have a 35-9 record and Macarthur has a 5-22 record this season. Julie Price's coaching talent is clear. Price led Coppell volleyball to back-to-back 5A state championships in 2012 and 2013. Price teaches excellence and unwavering mental toughness.
The upcoming match will be the last of both teams' regular season. Coppell has a 6-1 record away from home and should put up a tough fight to end their season on a good note.
On Friday, Coppell beat Flower Mound Marcus, 3-1, and solidified their spot as a contender in the upcoming playoffs. The Cowgirls won 25-20, 25-19, 21-25 and 25-21. They are currently ranked 28th in the state and 2nd in district 6-6A volleyball.
Coppell players to watch include Columbia-commit senior outside hitter Pierce Woodall and sophomore middle hitter Madison Gilliland, who started on varsity as a freshman. Junior libero Maci Watrous is impressive on defense, consistently digging hard hits and would-be aces. Senior setter Stella Yan often sets up outside hitter Amarachi Osuji's powerful hits and junior defensive specialist Victoria Wiegand's reliable serves often have coach Price substituting her into tough games.
Follow @SidekickSports on Twitter for more campus sports coverage.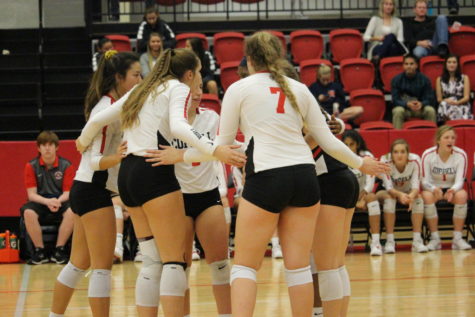 About the Writer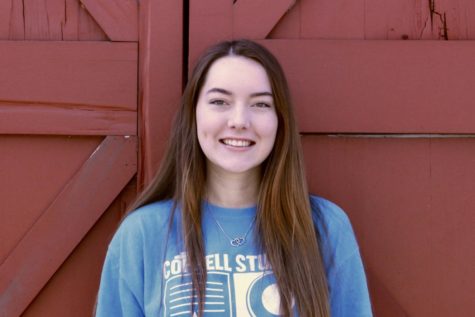 Emma Meehan, Staff Writer
Emma is a senior and second-year writer on staff. She likes to read about politics and history, hang out with friends and do yoga. You can reach her at...