Sunny Street Cafe becomes Coppell's newest brunch haven
Sunny Street Cafe recently opened a new location in Coppell on Sept. 23. Specializing in breakfast, lunch and the beautiful combination of the two that is brunch, Sunny Street Cafe is open from 6:30 a.m. to 2:30 p.m. daily.
When I pulled up to Sunny Street Cafe, the first thing that caught my eye were the windows. Completely covering the front of the restaurant, the windows provide a warm, sunny and safe feeling throughout breakfast. The windows, however, are not the only source of joy in the homey restaurant. Everything is brightly and beautifully colored; one of my favorite features is a wall at the entrance covered in an adorable peach wallpaper — perfect for pictures.
I was not the only one with this thought either, for there are various props laid out for fun, photo booth-like pictures, including a paper mustache and an "I heart Sunny Street Cafe" sign.
My party of three was seated immediately in a booth towards the middle of the restaurant. Looking around, I notice shelves of succulents in the back of the restaurant, but most strikingly, I noticed I could watch as the chefs prepared my food. This gave me a sense of security because I knew my food would be fresh and that the kitchen was sanitary.
I decided to go classic with "Our famous hearty breakfast". I received two scrambled eggs, three pieces of bacon, hash browns and two plate-sized buttermilk pancakes that melted in my mouth. In my time, I have tasted a lot of pancakes, but none like these. In fact, all of the food was delicious. Growing up with chickens in my backyard, I have never been a fan of eggs from anywhere but my own home, as there is nothing quite like fresh food.
However, Sunny Street's eggs are not just bearable, but enjoyable. The bacon is a perfect blend between chewy and crunchy that I firmly believe both sides of the bacon stratosphere could come together and enjoy.
My friend Nico, who is also a staff writer for The Sidekick, placed a more interesting order, a "Breakfast Quesadilla" which was complete with scrambled eggs, black bean and corn salsa, tomatoes, red onions and Jack cheese. I enjoyed the quesadilla, but was not a fan of the flavor the tomatoes added.
However, it was more my taste in tomatoes than the meal itself, for both Nico and his younger sister, Gaby, raved about the delight of the quesadilla.
Gaby ordered Oreo pancakes from the kids menu, which when she saw were listed, caused her to squeal in delight and excitement. Just like my buttermilk pancakes, the Oreo pancake was thick and fluffy, but were quite astonishingly good with the Oreo bits. Both Gaby's and my only complaint is there was not quite enough Oreo in the pancake. We only got Oreo every few bites.
I adored Sunny Street Cafe and cannot wait to return. It will definitely be my place for all breakfast-related meals moving forward. I was very impressed by its atmosphere, price – less than $30 for the three of us combined, including tip and tax- and delicious food.
Hang on for a minute...we're trying to find some more stories you might like.
About the Contributors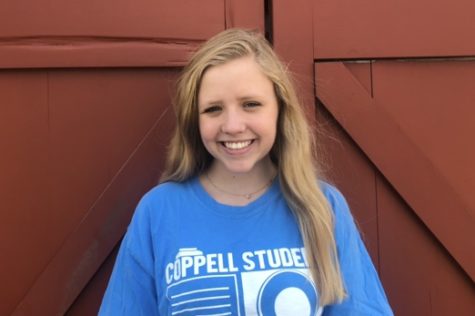 Charlotte Vanyo, Visual Media Editor
Charlotte is a senior and the Visual Media Editor for The Sidekick. You may have seen her dancing and singing around a stage in a local musical or volunteering...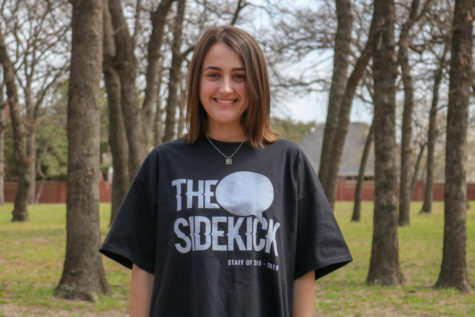 Bren Flechtner, Photography Editor
Bren Flechtner is a senior and third year staffer on The Sidekick. In her free time, she enjoys sewing, taking photos and spending time with friends...