Q&A: Sanchez starting new chapter in English department, fueled by love of literature, writing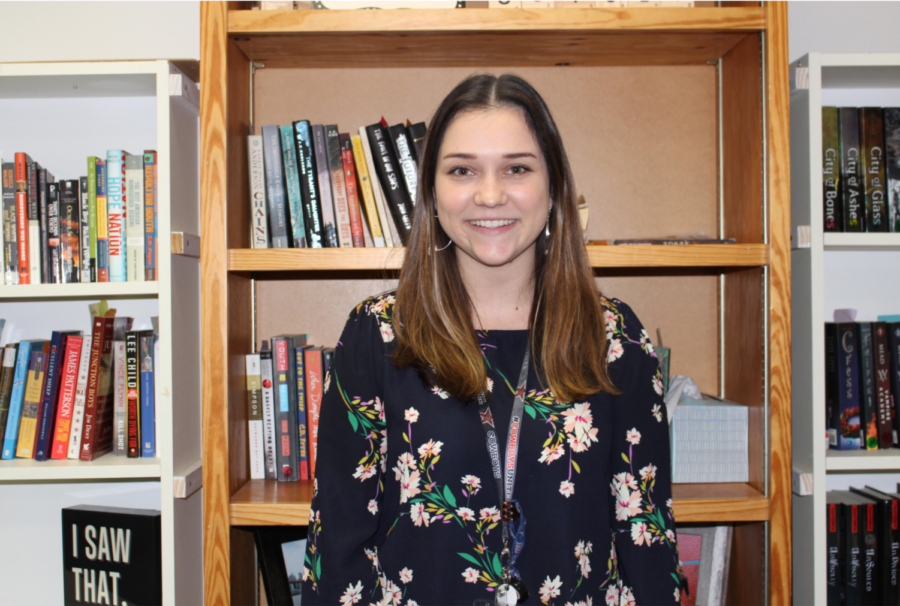 Southern California native Mariah Sanchez was looking for reminders of her hometown when she decided to move to the DFW area from Waco. After hearing about Coppell ISD's reputation, she researched the school and discovered an opening in the English department.
Three months into the academic year, she reflects about her start as a Coppell High School English teacher and why the subject holds a special place in her heart.
Where did you teach before CHS?
Midway High School in Waco, Texas.
What do you enjoy best about CHS?
I enjoy the community aspects [the most]. All the teachers seem to know each other very well, [and] the students are super respectful and they do their work on time. It has just been a nice community environment that has really welcomed me.
What is your favorite memory from your first day on campus?
The best memory was just meeting all of the kids and kind of seeing all the different personalities that were going to be in my classes, welcoming them and having them welcome me into the new campus.
What unique CHS experiences have you observed?
When I think about the Suicide Prevention we did for 10th grade, the speaker made it apparent that all the kids were able to walk into the room without any guidance from administration or from teachers. I think at my old school, that would not [have been as easy]. I think [this school has] students who are, again, very respectful and know the expectations and follow them accordingly.
What are some difficulties you have as a new teacher?
Schoology has been a difficulty. I'm not used to it so just getting used to all of the technology with iPads, Macbooks, desktops, all sorts of things. I'm pretty technologically savvy so that wasn't much of a problem, just getting my grip on it was a little rough in the beginning.
What got you interested in English?
I love literature. I love being able to connect it to my students' lives. My mom is an English teacher as well, so I have always been around it. I grew up around books, I love writing and so I love being able to connect something to the real world, to the school and the school subject.
Why do you enjoy teaching English?
I love improving writing skills, I love seeing my kids improve, seeing where they started off in the beginning of the year, where they are in the middle and then at the end. It's great to see them realize their own success as well. That's my favorite part, definitely the writing.
What is the most important message you want your students to take away from your class?
They have a lot to contribute to this world and to this society, whether that be in English, whether that be in math or science or whatever path they choose. They have a lot to offer. Subjects are hard and English isn't everyone's favorite but at the end of the day, they play a bigger role in this world than they may think.
Follow Sally (@sparampottil) for more.
About the Contributors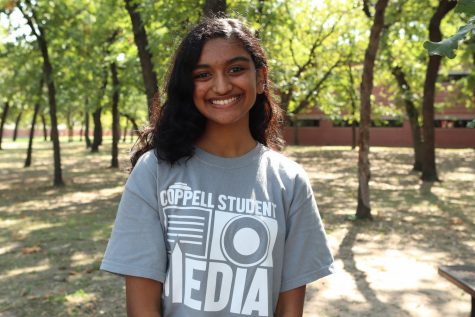 Sally Parampottil, Executive Editor-in-Chief
Sally is a senior and the Executive Editor-in-Chief on The Sidekick. While she's done just about everything possible on staff, she loves writing for sports...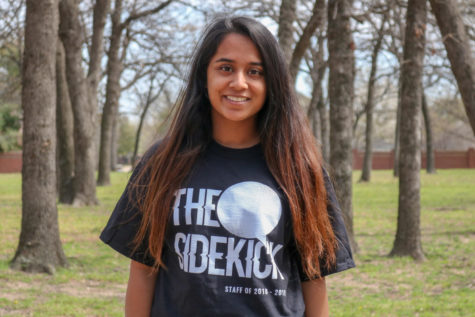 Rishika Rakwal, Staff Photographer


Rishika Rakwal is a senior and a first year photographer on The Sidekick. During her free time she enjoys dancing, traveling, and hanging out...