Best-selling author visits CISD for community forum on suicide awareness (with video)
Natalie Adams & Jordyn Morris | KCBY-TV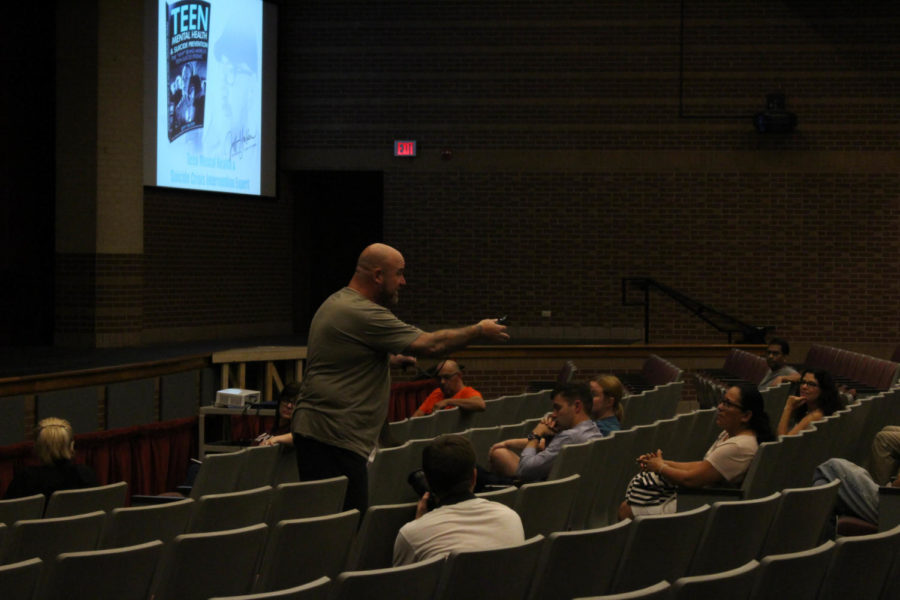 On Tuesday night, Coppell ISD brought light to the issue of suicide by bringing in awareness speaker Jeff Yalden for National Suicide Prevention Month.
Parents entered the CHS auditorium to learn about the topic and how to deal with it in situations that may arise.
Jeff Yalden is a four-time Amazon Best Selling author and New York Times No. 1 Best Selling co-author. His best-selling book BOOM!, offers suggestions people can make to create positive changes in their lives. Along with BOOM, Yalden has written another book Teen Mental Health & Suicide Prevention, encouraging teens to find their purpose and passion in life.
"It is important for parents to know how to deal with the situation," Yalden said. "I have spoken to many people that deal with mental issues, and it all comes down to the parents in leading their kids into the right path."
The presentation presented more than suicide awareness, as Yalden spoke about different parenting skills and different signs that parents should look out for before it is too late.
One of the biggest points Yalden emphasized was the use of technology, as teens and how parents should be alert on the various social media they use.
"I learned so much during the presentation," said parent Monika Sehgal. "I'm able to use different parenting techniques, to help my son with a more successful path."
Parents need to crack down on their kid's usage of cell phones and other devices.
"Through the various presentations, I have done I have seen an increase in technology usage," Yalden said. "Kids are being bullied every day with the use of cyberbullying, and it is important for parents to informed about this huge issue."
As Yalden spoke about different ways to help children that deal with social pressures and anxiety, parents took notes and videos of the presentation.
"This presentation means so much to both me and the parents that come out," Yalden said. "I certainly have a grasp of human behavior and a way of expressing deeper meanings behind such behavior."