Technology Spotlight: Marvel's Spider-man redefines the super hero gaming industry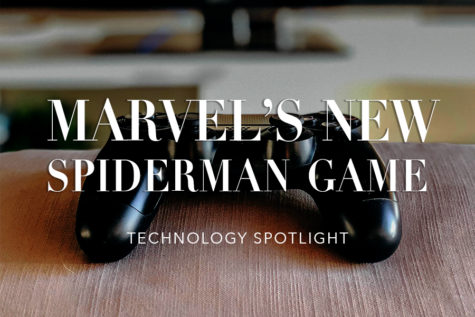 Shriya Vanparia
Insomniac's PS4 exclusive game, Marvel's Spider-Man, had been stirring up a storm in the gaming industry since its first trailer in E3 2017, to the relief of many, it lived up to and even exceeded its expectations. The game is already seen as a strong contender for the top game of the year.
Though very well received by the public, the game is at the time criticized for being slow and having unnecessary missions that tend to ruin the momentum of the game. However, a great combination of good gameplay, a strong story, splendid voice acting, and some truly next-gen graphics make up for all its small flaws.
Marvel's Spider-Man has perfectly encapsulated the core of the Spider-Man universe for gamers. The game overall has a lot to offer, from swinging around skyscrapers in the huge and diverse city of New York or fight gangs thugs and bad guys, or get lost in the open world littered with events. The story is a simple yet well played out and introduces you to Spider-Man at a point where he's a skilled crime fighter, but he still has lots of room to grow.
   Though it is a superhero adventure game, Marvel's Spider-Man is a game tailored for all ages, from middle schoolers to adults. Marvel's Spider-Man is now available for sale for the price of $59.99.