New school year brings change to bell schedule
Among the many changes, this year at Coppell High School is a simplified four block per day A/B schedule.
The new schedule features a straight block as opposed to last year's skinny periods, as well as a later start time of 8:50 a.m. and end time of 4:10 p.m.
A day and B day each have four 90-minute blocks. This adjustment allows longer release periods for students that like to sleep in after a long night of homework, extracurriculars, and students to choose to go.
"We wanted to make sure teachers and students had the same amount of time; last year's classes switched in time length, and we received a lot of complaints from not only the staff but also the students," CHS associate principal Sean Bagley said. "The district came together to come up with a solution, and we look to improve on it moving forward."
Last year's skinny periods were two 55 minute classes for the first and eighth period, which students attended every day. With this year's addition of four complete blocks, students and teachers can stay on pace with the rest of the classes, as the time does not fluctuate for either day.
"The new schedule helps all the teachers stay on pace because last year, the skinny periods were able to get ahead," CHS English teacher Malloy Phillips said. "The language arts department is able to work on the same lessons, and the change has been great."
The new schedule had been planned since the end of the last school year. The new schedule consists of three lunches rather than four, due to the opening of the newly-built freshman center, CHS9. This change came when the new campus helped decrease the amount of students at CHS.
"The blocks have given me the opportunity to stay on pace with my friends,' CHS senior Dev Patel said. "The longer passing periods have made it easier for me to communicate with my friends along with my teachers before class starts."
Extracurricular activities have also had improvement with the change of the bell schedule. Athletes with double blocked schedules have more time to practice.
"The new schedule has been beneficial for me," CHS junior basketball player Anika Heron said. "I've had more time to practice with the team and the blocks have spread out my homework so I haven't been as busy."
Coaches are very pleased with the changes.
"I'm able to get more time with the girls because last year, I only had them for 55 minutes each day and the schedule gives me more time to practice each day," Coppell girls basketball coach Kristen Davis said. "With the longer periods, I'm able to help build chemistry with the team, and we've been able to try new things to help improve the team."
About the Contributors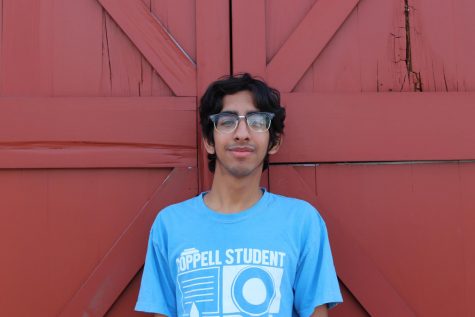 Arman Merchant, Staff Writer
Arman Merchant is a senior and a third-year staffer on The Sidekick. He enjoys his time watching football, listening to music and walking his dog. With...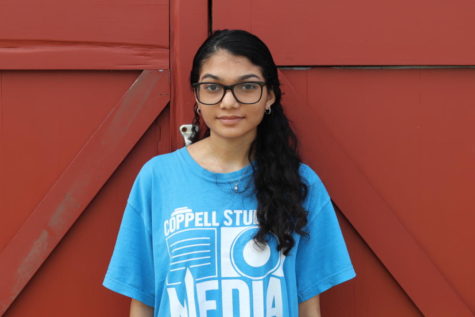 Shriya Vanparia, Staff Designer
Shriya Vanparia is a senior and a second year staffer on The Sidekick. In her free time, she loves to draw, paint and listen to music. With comments and...