Cowgirls sweep Lady Chargers in final non-district match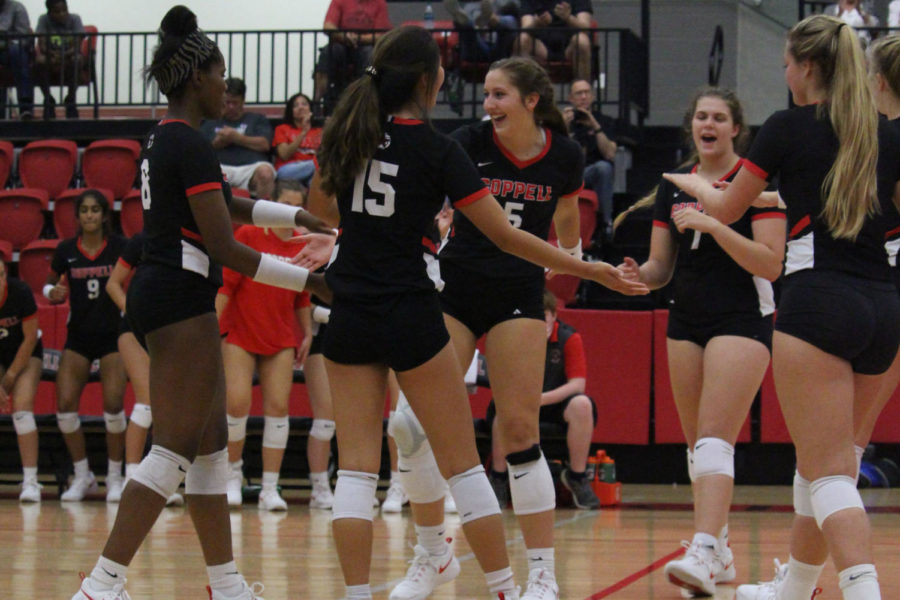 Coppell defeated Keller Central, 25-16, 25-13, 25-17 on Tuesday night at the Coppell High School arena, the last of the team's non-district season.
In all three games, the team demonstrated a solid balance of offensive and defensive power.
"I'm really excited that we were able to pull out and have a good game and end our preseason on a good note," Coppell senior Amarachi Osuji said. "District's coming up so we played in a way that was going to prepare us for our upcoming games."
The first game began with a strong serve from Coppell's libero, Maci Watrous. The team powered through the first set with blocks and spikes from sophomore Madison Gililland and Osuji. After a comfortable win, 25-16, the Cowgirls were starting to take control.
The second game brought out even more strong spikes from Osuji, many of them set by fellow senior Stella Yan. Though for a few plays, Coppell and Keller Central seemed even, the Cowgirls pulled ahead to win 25-13.
The third set consisted of both excellent offensive and defensive play. Osuji led the effort, spiking ball after ball, Gililland blocked multiple attempts from the opposing team, and senior Pierce Woodall made a dig, using one arm to keep the ball in play, eventually leading to the team scoring a point. A final spike from Gililland secured the Cowgirls' victory with 25-17, ending their non-district play on a high note.
A common message shared amongst the team was their sense of improvement and self identity that grew in the preseason and displayed itself Tuesday night.
"We've already come a long way since our very first day of tryouts," Coppell assistant coach Holland Smith says. "The girls have started to work together and it's made a difference."
The Cowgirls open District 6-6A play at Irving on Friday.
"At the beginning of the season, we weren't really sure of ourselves, we were a little bit less confident," Osuji said. "Now we know what we can do and we know what we're capable of."
About the Contributors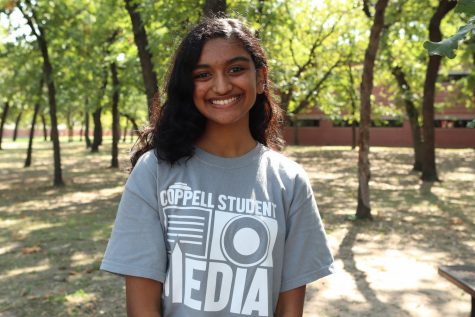 Sally Parampottil, Executive Editor-in-Chief
Sally is a senior and the Executive Editor-in-Chief on The Sidekick. While she's done just about everything possible on staff, she loves writing for sports...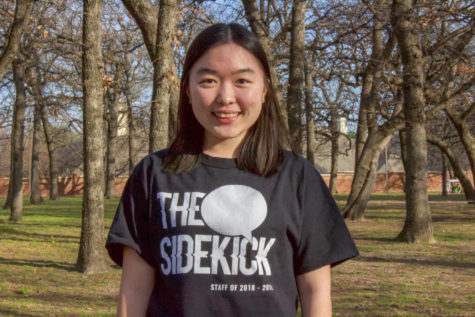 Sujeong Oh, Staff Designer
Sujeong Oh is a sophomore and a first year staffer in The Sidekick. She enjoys taking pictures, filming videos and being part of the Round up yearbook...