Creativity Showcase: Junior Langston Gardner
When Coppell High School junior Langston Gardner was young he discovered Michael Jackson. He became drawn to the pop icon and the energy he exerted on stage. He was heavily moved by his legacy and ultimately impacted by his music.
"Passing faith and inspiration is one of the most important things to me," Gardner said. "I want to pass light to the future artists, entrepreneurs, athletes and doctors."
As Gardner grew up, he began to write lyrics and appreciate all types of music. Today, he is an aspiring artist who hopes that the world will hear his voice. His album "Mystic Trail", a hip-hop / rhythm and blues inspired record, is on the way later this month.
Lookout for a "Mystic Trail" review coming soon on Coppell Student Media.
About the Contributor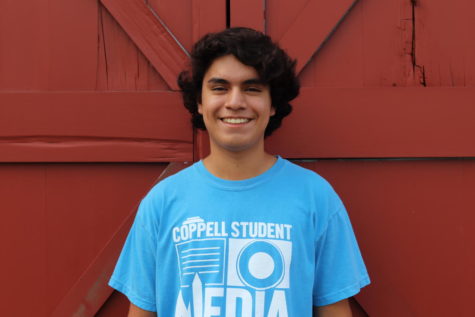 Andrés Bear, Coppell Student Media Web Producer
Andrés Bear is a senior and third year staffer on The Sidekick. He enjoys playing the acoustic guitar, writing and reading in his free time. With comments...